Time and again actress Sridevi Vijaykumar has managed to amaze us with her sartorial choice on the show "Comedy Stars." Whenever we think we have seen it all, Sridevi decides to outdo and succeeds. And this time the beauty went with a cocktail saree in gold that is just perfect for evening soirees.
Check out the pictures below to see how she styled-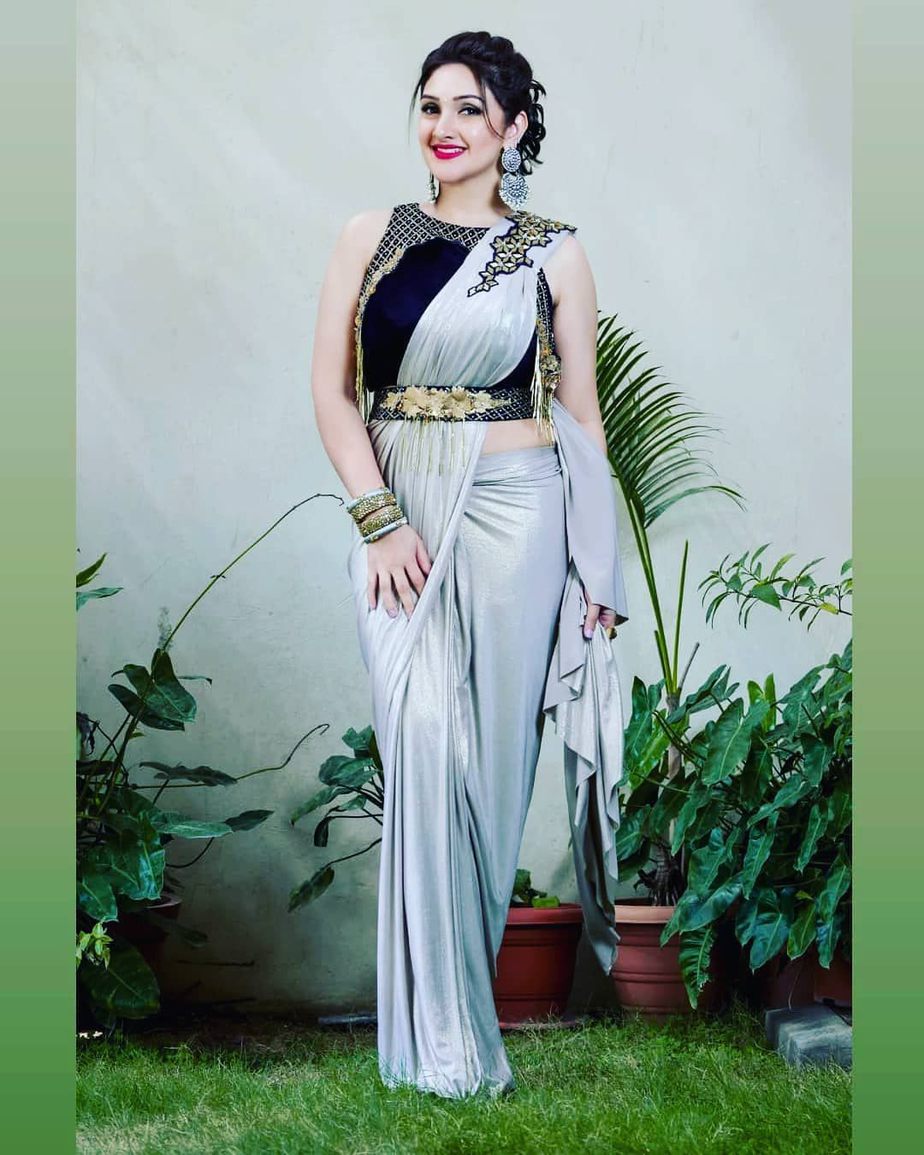 The plain saree has its beauty attributed to its shimmery fabric as it is devoid of any embellishments. However, its pre-stitched pallu bear cut-work embroidery in black and gold with an asymmetric hemline. She paired it with a black gold latticed velvet blouse showcasing floral tasels. A black belt around the waist complemented the ensemble.
She paired the saree with a set of pearl-studded silver earrings and some gold and silver bangles. HD makeup with a small bindi, red lips, pleated bun and winged eyes completed the look.