You cannot think of a South Indian wedding without thinking about saris! A typical South wedding trousseau has a very carefully curated collection of saris. Would-be brides go through all the effort of finding these gorgeous saris, from all those multiple varieties available in the market.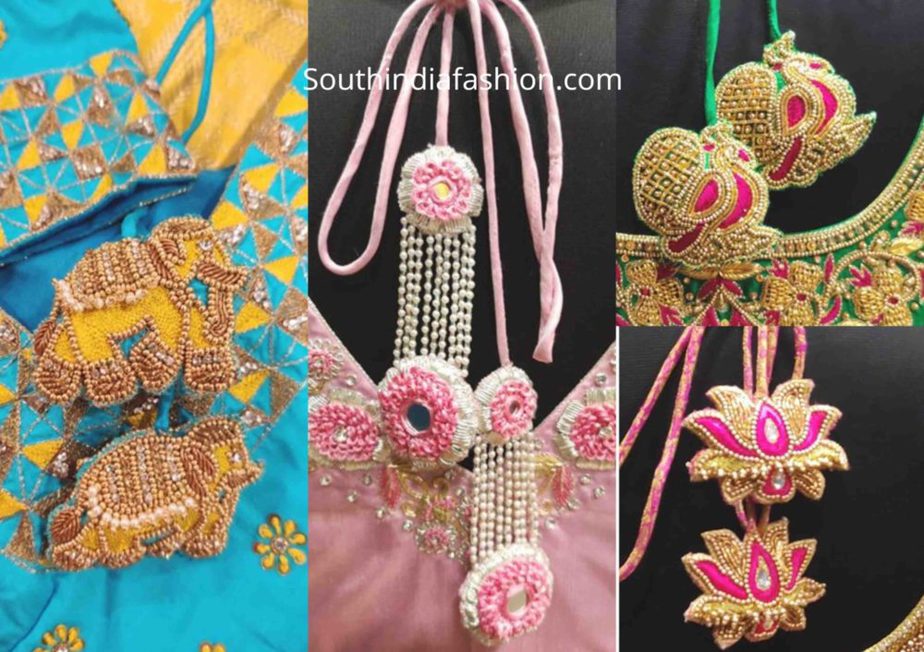 Now all saris need pretty blouses to pull the whole look together. YUTI Designer house has got us covered here ! They do a wide variety of embroidery design work on silk saree blouses. And tassels add that extra wow factor and get our hearts jingling! At YUTI Designer house they custom make your blouse tassels according to your saree design. Moreover they can deliver your customized blouses in as less as two days! Isn't that a huge load off your back? Let's look into some of their bridal blouse designs!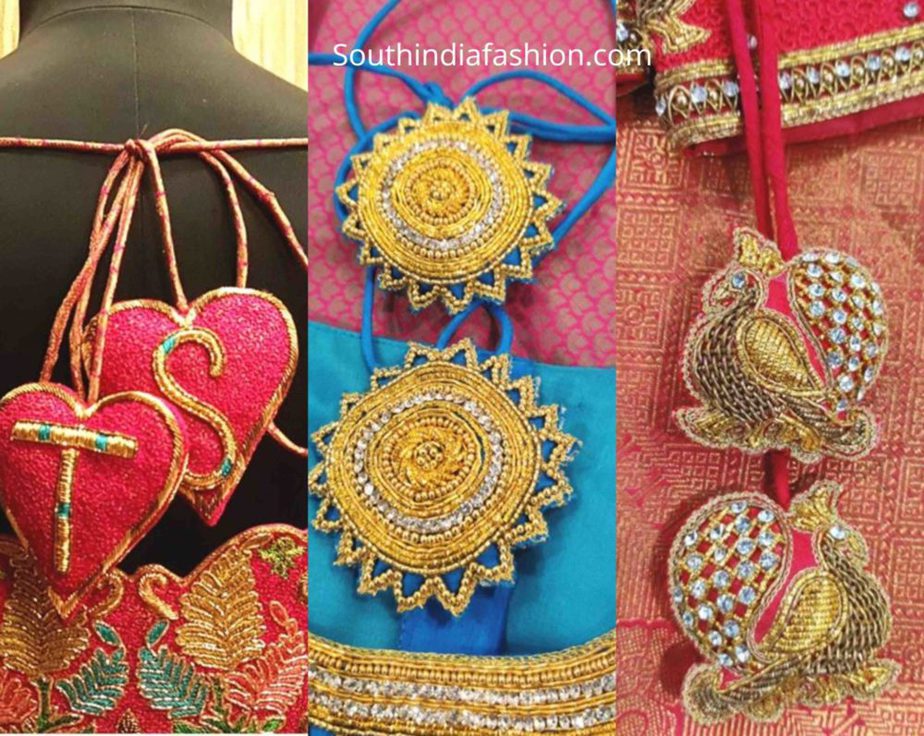 Animal Motifs
Elephants, peacocks, parrots, horses are some of the most liked trending animal motifs. Many silk saris with temple borders, have these animal motifs in combination with creepers and floral designs. At YUTI they pick out the main animal motifs and build tassels around it. These are cute and go really well with the overall blouse design.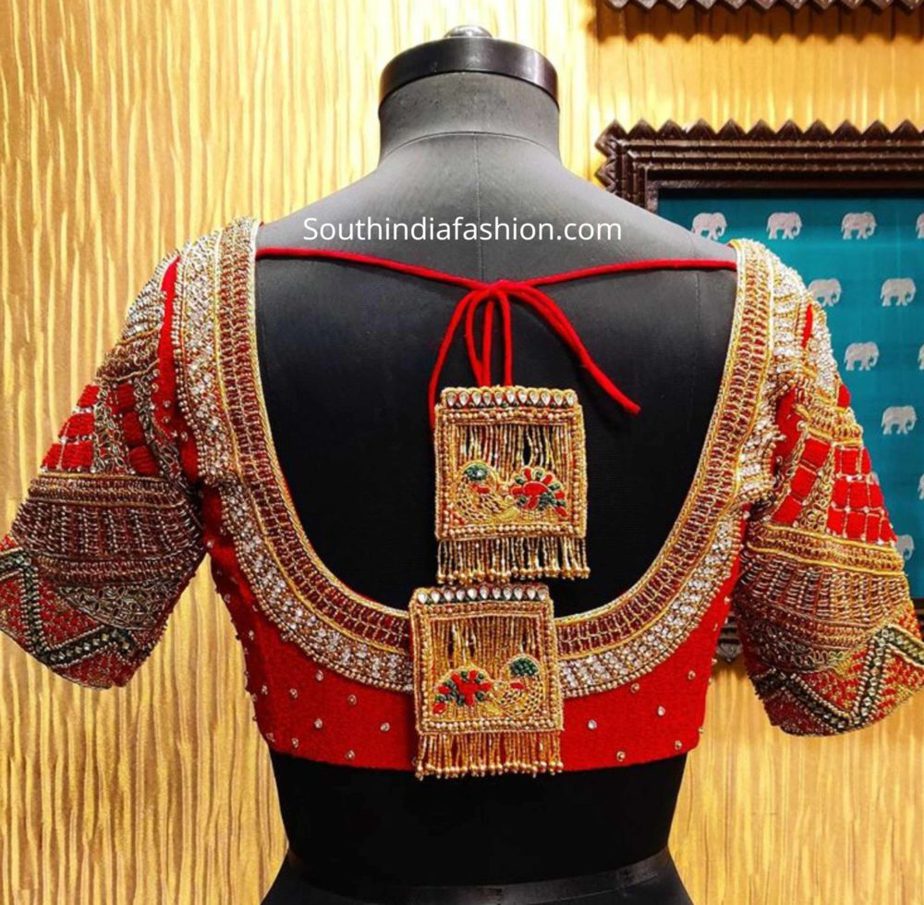 Floral Designs
One can never go wrong with florals especially on blouses. Most of the motifs and designs on saris comprise of different types of floral pattern. Silk sari designs usualy have a main flower and rest of the design is complimented with it. If you are someone who likes wearing clean blouses with subtle embroidery highlights, then florals are your go-to designs. These floral motif patches are sewn with colored pearls and thread tassels .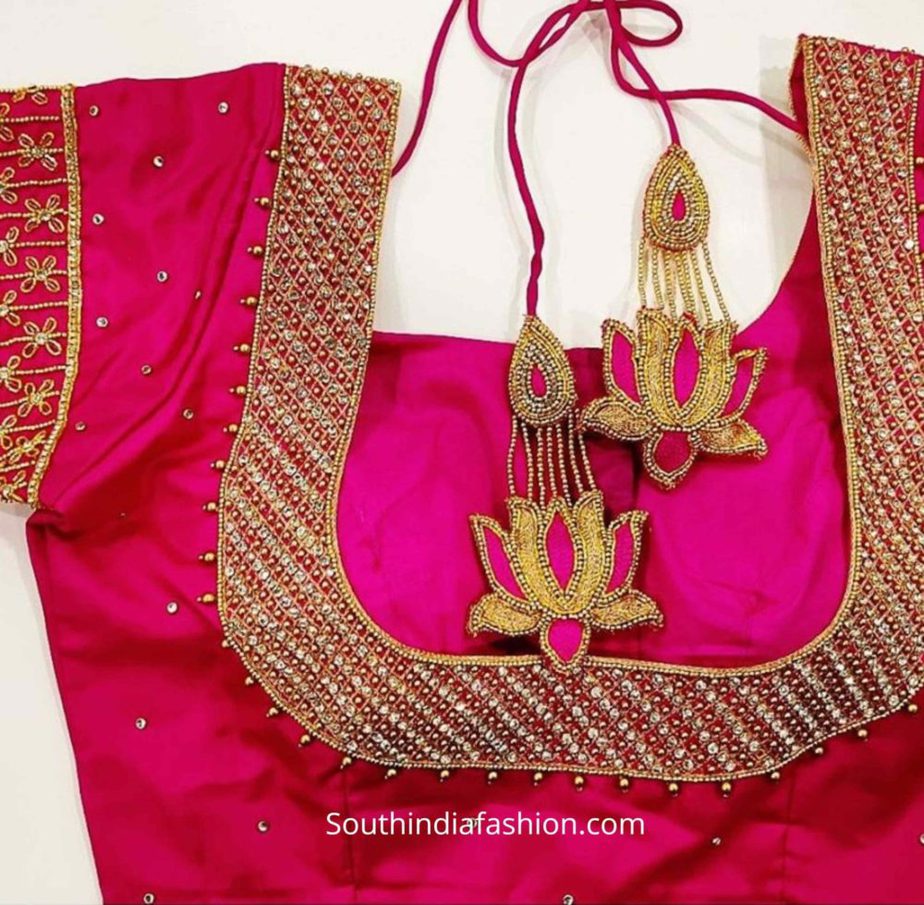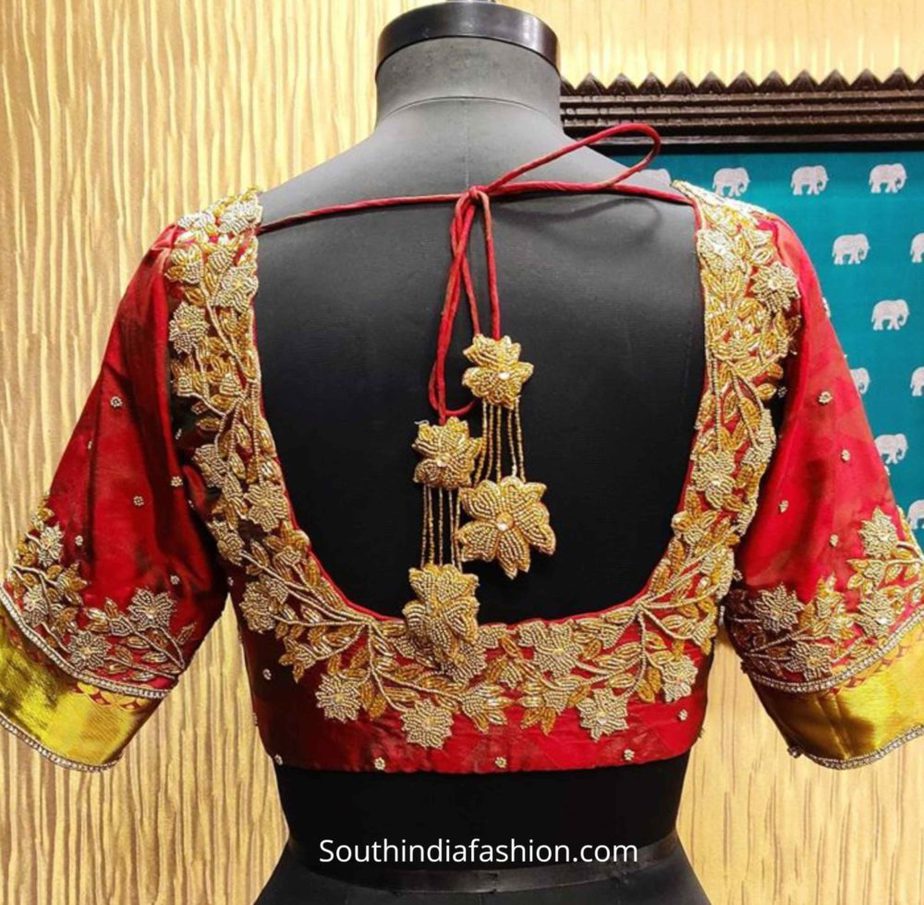 Customized bridal monograms
These days quite a lot of brides are opting for bridal monogram tassels!. These usually have the initial letters of bride and groom's names, sewn with lines of pearls, glass beads to be used as tassels. Few brides even get their groom's names embroidered fully to keep it edgy and stylish . At YUTI they will customize these tassels as per your liking!
Simple Blouse Designs
If you are a minimalist bride who likes to keep it simple and classy, we suggest you to pick simple designs like these. Such designs are clean and fuss free. And because these designs aren't using the exact motifs from your saree, you can even mix and match these with other saris too! It's a win-win for you, these blouses can be worn with other simpler saris.

Facebook: https://www.facebook.com/yuti4/
Phone: +91 70109 05260