Weaving fabric and turning plain cloth into intricate embroidery designs using beads, stones, thread work, zari work etc is truly an art form. That's exactly what the artisans at Ratham Design Studio have perfected! With their skilled hands and creative minds, the artists have created unique and eye catching embroidery designs on their collection of wedding blouses. All embroidery is hand crafted and results in each blouse piece being totally one of a kind!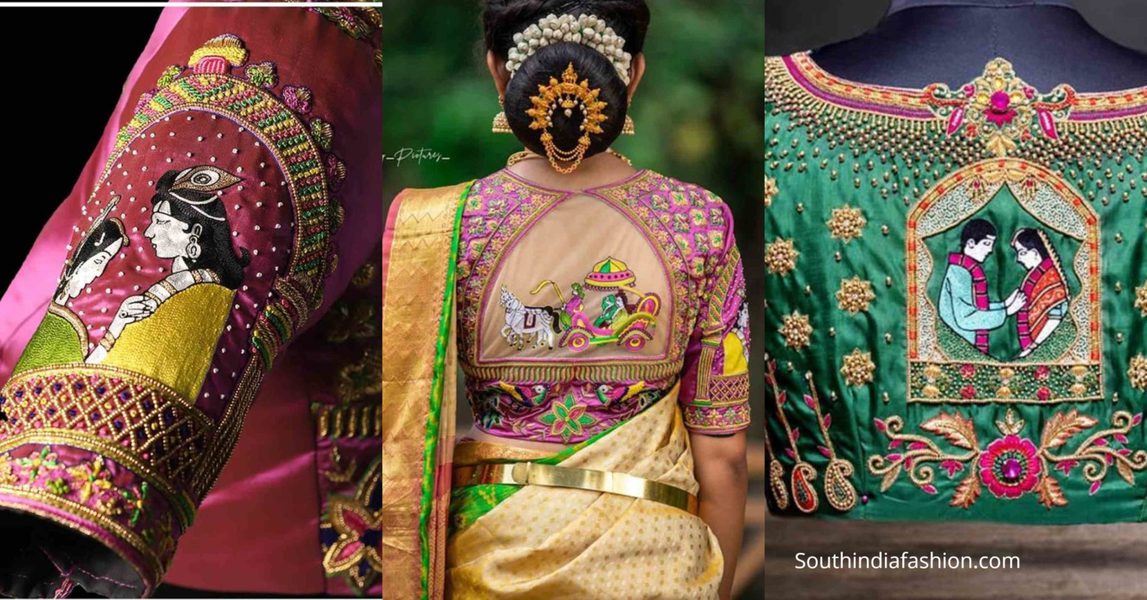 Wedding Blouse Designs:
Lets have a look at their most recent wedding blouse designs for pattu silk sarees:
Green maggam work blouse with bride and groom motif on the back
This green maggam work wedding blouse features some heavy and profound embroidery designs on the back. The back has  floral and paisley embroidery patterns created using assorted gold beads, sequins and zari along with pink thread work. A colorful bride and groom motif adorns the back which looks truly magnificent!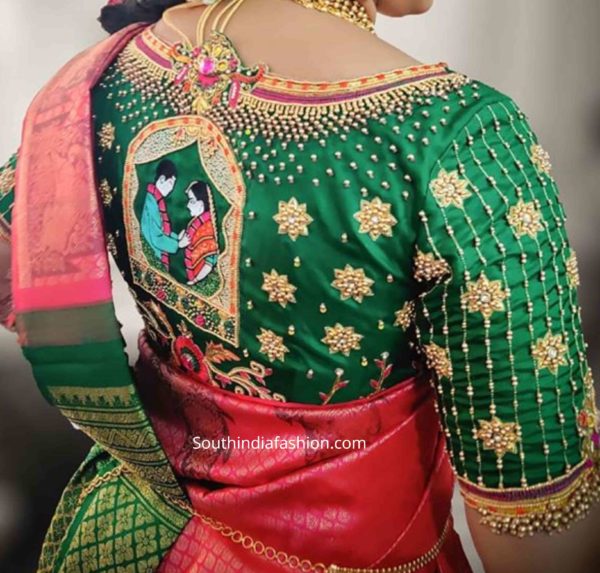 The sleeves have linear zari and bead patterns lining them which elevates the blouse further! All in all, the skill and hard work that went into creating this unique blouse is fully visible. Rock this on your wedding day to fetch innumerable compliments!
Magenta thread work blouse with chariot and Radha Krishna motifs
Can't take our eyes of this magenta multicolored thread work wedding blouse! The blouse has a dome shaped sheer back with a traditional chariot motif that has been so skillfully put together, we are out of words to describe it! Further, we see multicolored thread work on the sleeves in a dome pillar shape with criss cross bead work towards the hems. Encased in the dome pillars are beautiful Radha Krishna motifs. This hand crafted blouse design is truly a work of art!
Emerald green wedding blouse
We're absolutely loving this emerald green wedding blouse with heavy zari and thread work design. The bold and colorful floral motifs add depth to the designs. Further, a sheer beaded back design adds to the charm of this piece. You'll truly look out of this world in this embroidered blouse.
Off-White blouse with golden floral zari work
This off white wedding blouse design with rosette gold zari embroidery over the sleeves is the perfect mixture of femininity and grace! Go old school and pair with rich colors to get a fashionable wedding look for yourself!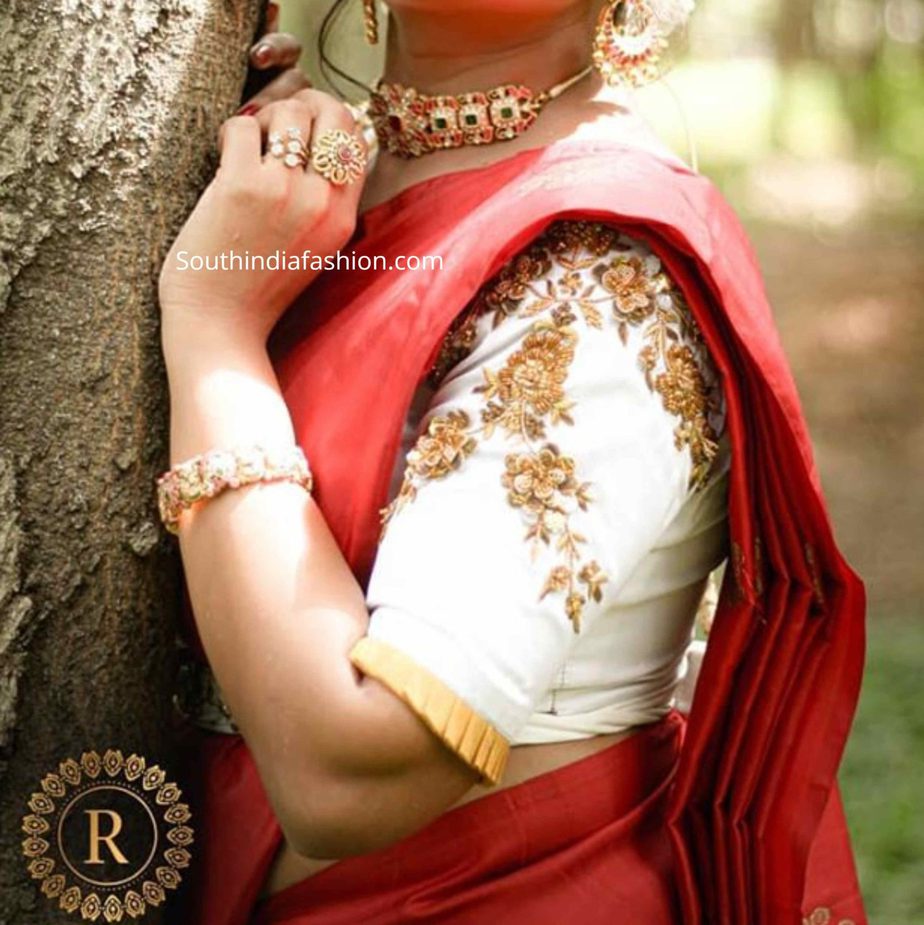 Contact Details:
Facebook: https://www.facebook.com/rathamdstudio/
Phone: +91 86606 3259