Makeup is one thing that is unanimously loved by women. As we know, Bangalore is a Software Hub of India. Also, it is known for highest paying jobs. Moreover, the youth here are in prominent numbers. For all these reasons, Makeup Artistry has taken its place in the city. There are innumerable top class Makeup artists in Bangalore. As a result, choosing the best makeup artist will be a hassle for you. In this article, we come up with top 15 makeup artists in Bangalore to ease your search.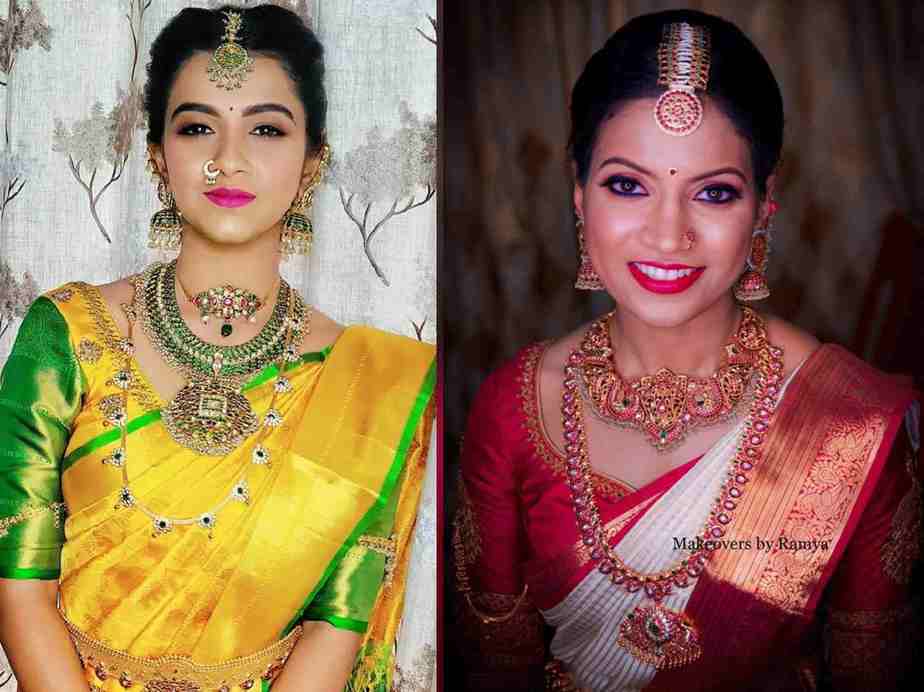 Top 15 Bridal Makeup Artists In Bangalore:
1. Makeup By Ramya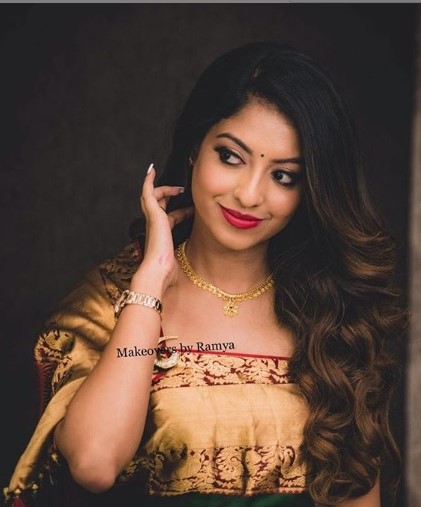 Ramya has been taking the cosmetic industry by a storm lately. Also, Makeover By Ramya is her franchise with her base in Bangalore. Many brides from India choose her for pre-wedding and wedding makeup. Moreover, she specializes in eye and religious makeup. Her aim is to give the glossy look with less products. Also, she understands the latest trends in the wedding industry. So, she is well known for customer satisfaction. Undoubtedly, Ramya is the best makeup artist in Bangalore.
Facebook: Makeover By Ramya
Contact: 09066306333
Address: Banshankri, 3rd Stage, Bangalore, 560085.
2. Lakme Makeup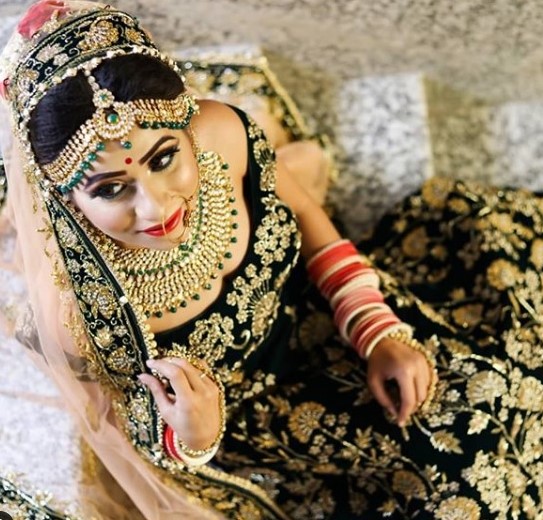 As we know, Lakme is an Indian cosmetic brand. It is owned by Hindustan Unilever. Of course, they provide wide range of services across India. Also, they specialize in Air Brush makeup coupled with trendy hair styles. For the best Party makeup artists, Lakme is the best choice. Moreover, Lakme Salon has free bridal makeup trials. Check your nearest Lakme Salon from the website below.
Website: Lakme Salon Bangalore
3. Anu Chugh
Anu Chugh is known for long lasting makeup. Since 2014, she is providing best makeup services across India. Also, Anu Chugh understands your requirements and works accordingly. Be it Christian or Hindu bridal makeup, she is sure to woo you. Moreover, her contouring and saree draping skills are exemplary. She is worth the price for your Big day.
Facebook: Anu Chugh
Instagram: Makeup By Anu Chugh
Contact: 9980875812
Email: [email protected]
4. Yani Shrivastava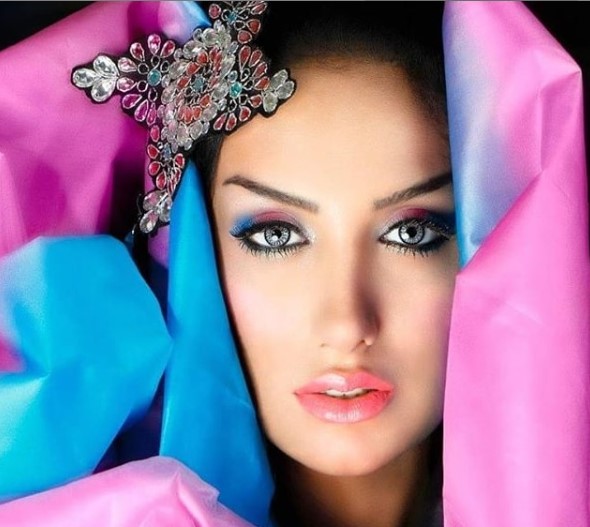 Yani Shrivastava is a star makeup artist from Bangalore. Her expertise is with celebrities and magazine covers. Also, she is the connoisseur of artistic makeup. She is known for flawless makeover. She is one of the best makeup artists in Bangalore. Additionally, she owns Wild Pink Makeup Studio in Bangalore.
Website: Yanis Makeup
Address: Above Cafe Coffee  Day, Banaswadi Main Road, Bangalore.
Phone: 9886727871
5. Gouri Kapur
Gouri Kapur has vast experience with stars like Deepika Padukone. She is one of the star makeup artists in Bangalore. Moreover, she renders her services to Sonali Bendre and Yana Gupta too. Also, she is known for perfect bridal makeup. In addition to this, she travels world wide to give her services. Gouri is a pro in occasional and party makeup.
Instagram: Gouri Makeup Academy
Facebook: Gouri Kapur Academy
Website: Gouri Kapur
6. Kulsum Parvez Makeup Studio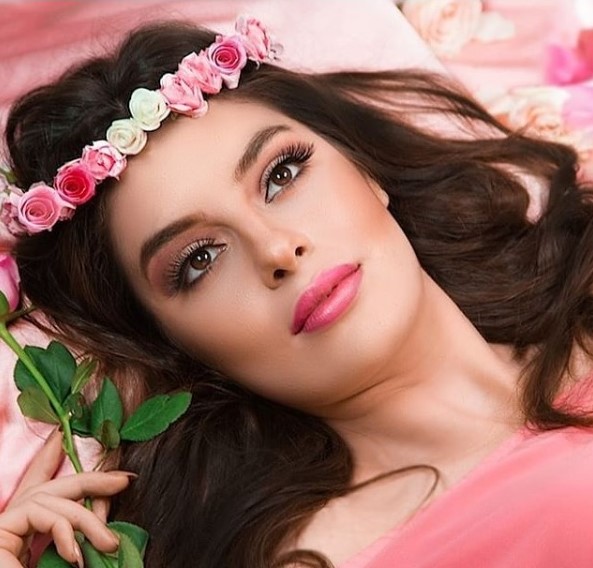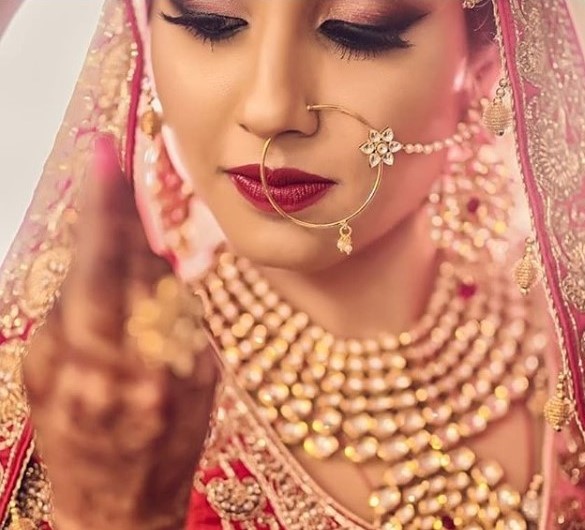 Kulsum Parvez is the runner up for Best Makeup Artist 2019 given by Wedding Sutra. Uniquely, she is well known for Hindu, Muslim and Marwadi bridal makeup. She is not only professional but also punctual. Furthermore, she is an acumen in nail art and extensions. All these have made her the best makeup artist in Bangalore.
Instagram: Kulsum Parvez Makeup
Website: Kulsum Parvez
7. Kiinjal- The Makeup Artist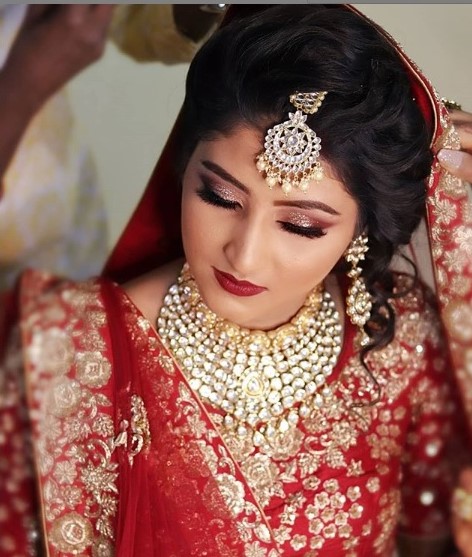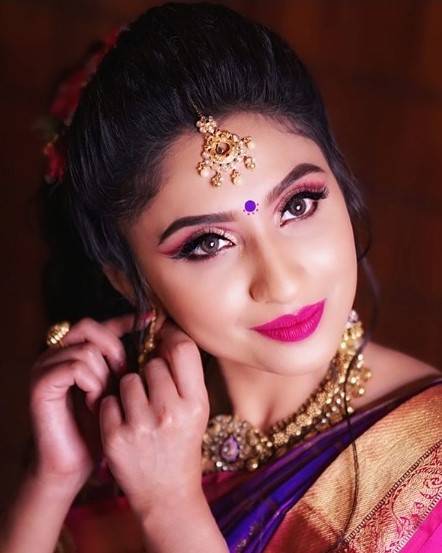 Whether you are a model or a bride, Kiinjal Mehta can transform you better. She can give the best makeover even if you're a girl next door. Moreover, she uses premium beauty products and also travels to the venues. She is open for destination weddings and party makeups. Her starting price is 20000/- per event.
Instagram: Kiinjal Mehta
Facebook: Kiinjal Makeup Studio
Phone: 09620454446
8. Alifiya Roshan
For elegant makeup look, Alifiya Roshan is the best choice. She is the Freelance makeup artist in Bangalore with experience in Television and Media. She gives simple yet classy makeup look to her brides. Answering all your queries is equally important to her. Additionally, she uses hypo-allergenic and long lasting makeup products.
Facebook: Makeup Forever By Alifiya
Contact: 09731032366
9. Pragna- The Makeup Artist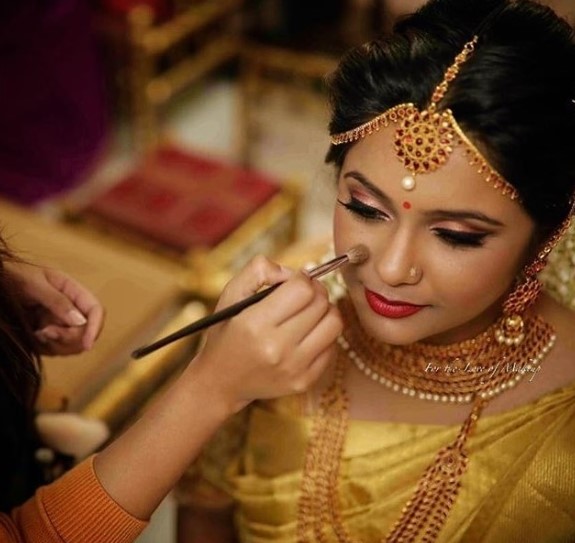 Pragna has been winning many hearts since 2014. Her passionate work and friendly nature is loved by her customers. If you want a bold makeup look, she won't disappoint you. Likewise, if you need a no makeup look, she will help you with that. She is one of the best makeup artists in Bangalore.
Instagram: Makeup By Pragna
Facebook: www.facebook.com/LoveofMakeup
Contact: 9908666327
10. Gloss And Glass Makeup Studio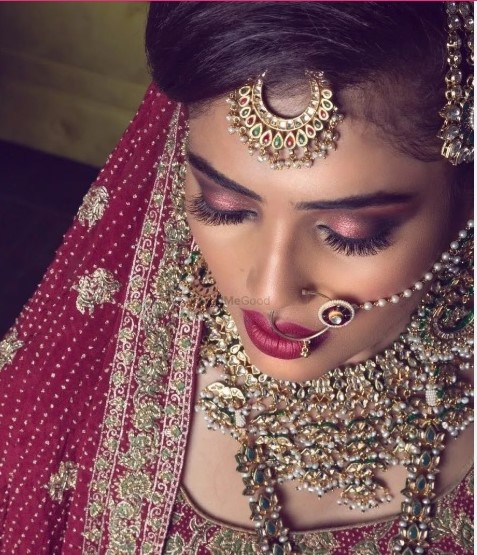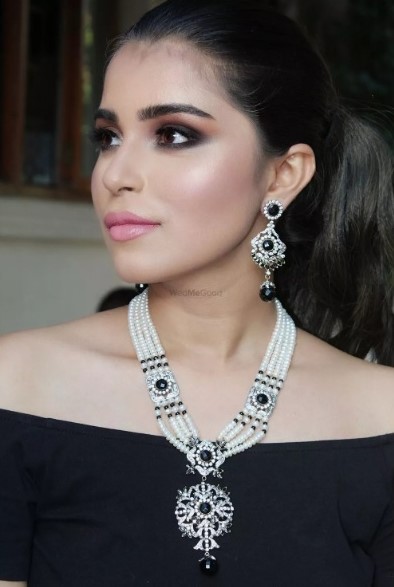 Deepanwita Chabbra and Geeta Rao are founders of Gloss N Glass Studio. The makeup artists here are pro in transforming your skin into a glowing one. Moreover, the team here is mesmerizing customers from 14 years. They know how to deliver beyond expectations. It is one of the best makeup studio in Bangalore.
Instagram: Gloss N Glass Makeup'
Facebook: https://www.facebook.com/glossnglass/
11. Makeup Artist Anu Raaja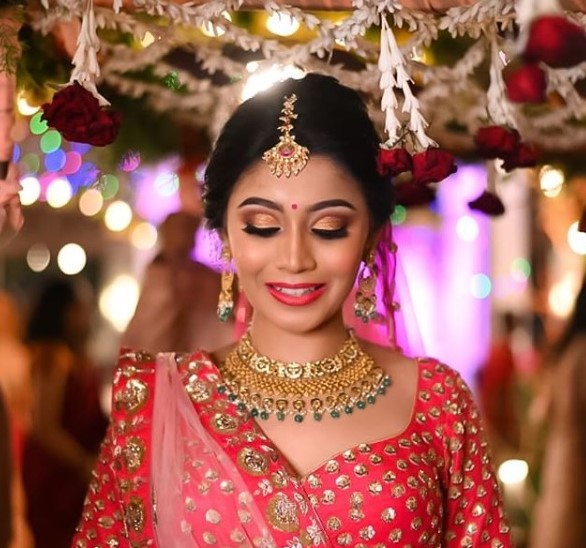 Anu Raaja's makeup is fast yet accurate. Also, she is in the industry since 4 years. She travels to the venue and also offers Air Brush Makeup. Her eye makeup has won the hearts of many.
Instagram: Makeup And Hair By Anu Raaja
Facebook: facebook.com/anurajamakeup
12. Zohara Shereen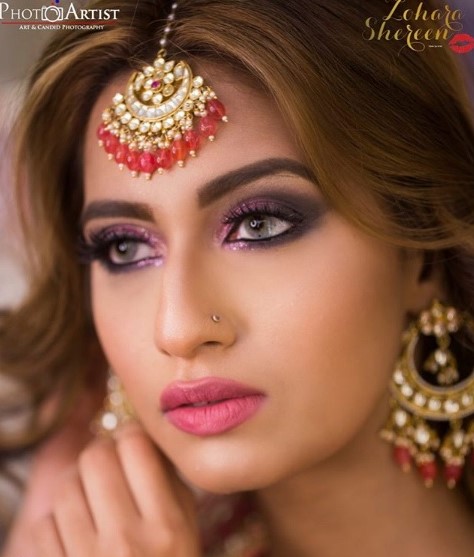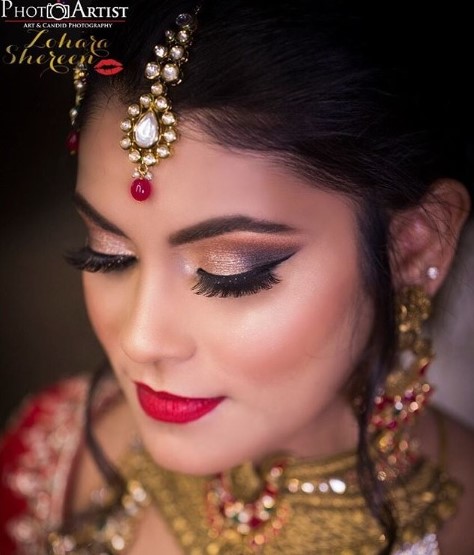 Zohara is a pro in Contemporary as well as Traditional makeup. This makeup artist from Bangalore knows how to play with colours according to skin tone. Additionally, she provides Wardrobe styling. She is the best Nikah Bridal makeup artist in Bangalore.
Instagram: Zohara Shereen
Contact: 8971395610
Facebook: Zohara Makeup Academy
13. Sabrina Suhail- Makeup Artist In Bangalore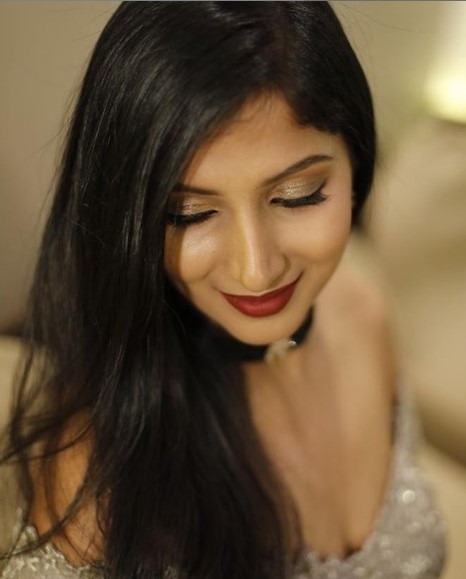 Sabrina Suhail is well known for natural makeup look. Also, she is patient in bringing the perfectionist look her customer desires. Moreover, she has her own customized lipstick range. Many celebs prefer Sabrina for her flawless makeup.
Instagram: Sabrina Suhail
Facebbok: https://www.facebook.com/tingeshop/
Website: Sabrina
14. Surbhi Varma, Bangalore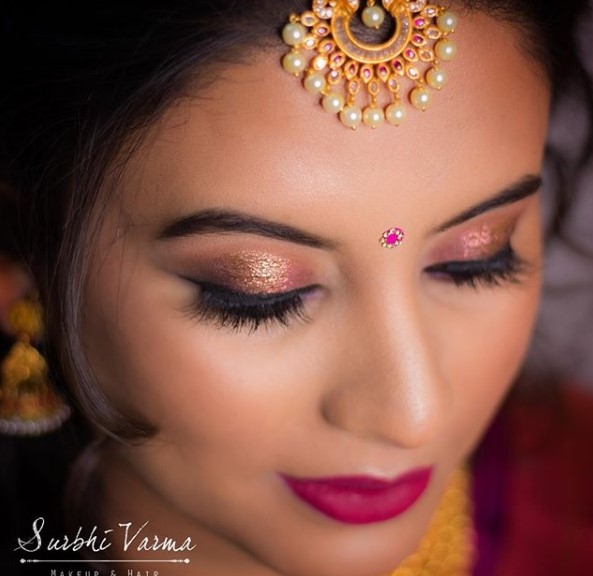 Beginning her journey as an MUA in 2013, her unique bridal look lately is the best in town. She uses sweat proof makeup with premium products.
Instagram: Surbhi Varma Makeup
Website: Surbhi Varma
15. MakeUp By Anshita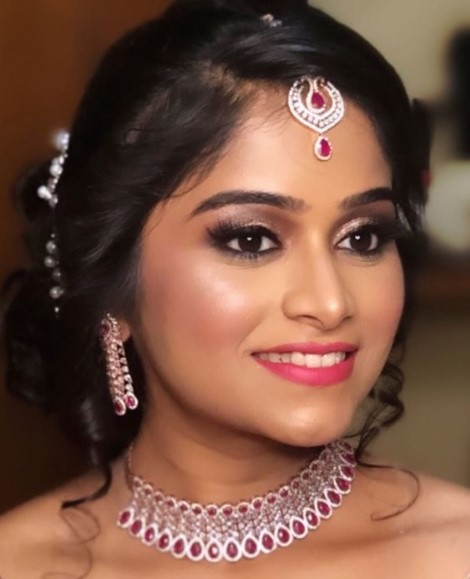 Anshita is a makeup artist and hairstylist based in Bangalore. She specializes in doing makeup according to outfit and theme of the event. She provides personalized services according to client's preferences. Additionally, she offers Engagement and Party makeup with a free trial.
Instagram: Makeup By Anshita
Facebook: Anshita Gupta
Phone: 09811833244
These are the top 15 bridal and party makeup artists in Bangalore.
ALSO READ: Top 15 Bridal Makeup Artists in Chennai