A touch of makeup is the key to look flawless on a special day. Makeup doesn't just elevate your look but also gives a poised stance. Hyderabad is home for not just the famous biryanis and royal architectures but also for the most talented wedding , bridal and party makeup artists. The pearl city has its roots from the great Mughals and Nizams. Subsequently, it has been a testament to royal weddings since ages. Hyderabad hosts some of world's top rated bridal makeup artists. Take a look!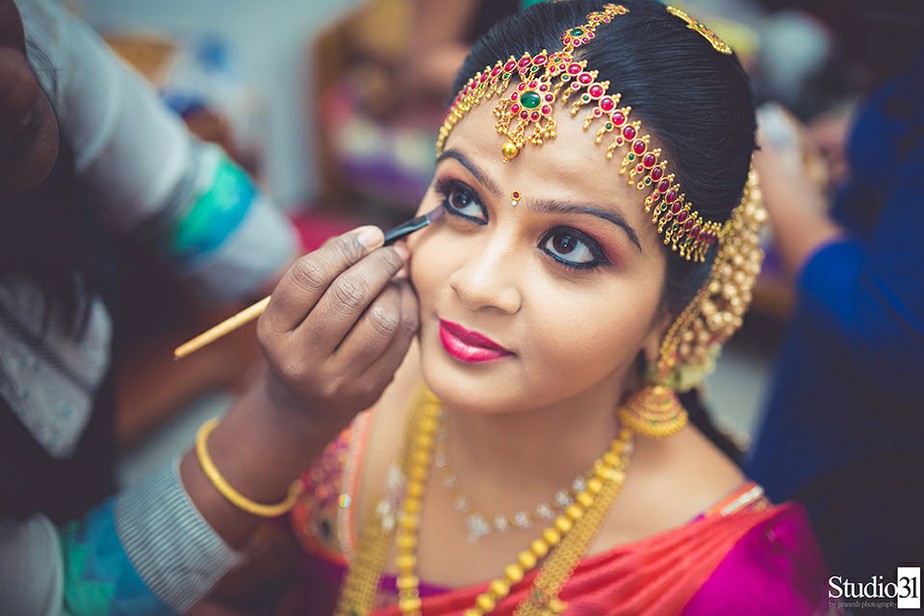 Here's a list of 20 best bridal makeup artists in Hyderabad:
1. Aliya Baig Makeup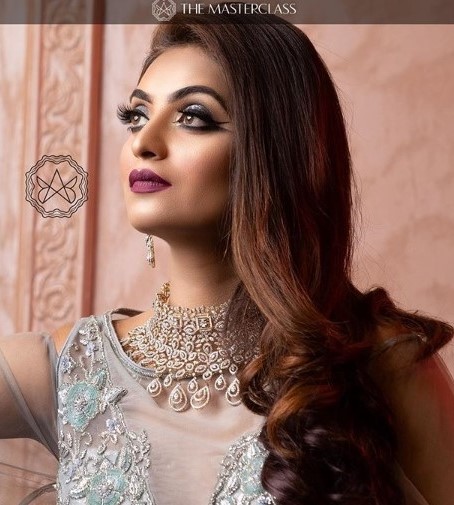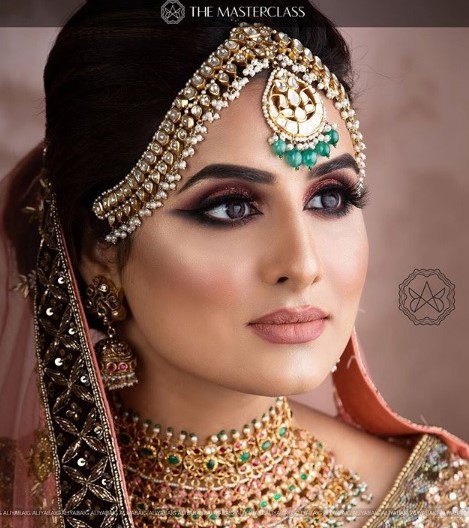 Aliya Baig is the only Indian who was trained by George Knolt from Russia. Also, she has certification from Mario Dedivanovic from Hollywood. She is a social media savvy with 98k followers on Instagram. She is a pro in selecting makeup colours according to the skin tone. Moreover, she is an airbrush makeup expert and travels world wide. Aliya Baig makeup cost is about 25K per event. She is one of the top 10 best makeup artists in India.
Address: Horizon Avenue, Road number 10, Banjara hills, Hyderabad, Telangana, 500034.
Contact: Call: +91 8448446616
Whatsapp: 9885803119
Facebook: makeup artist Aliya Baig
Instagram: aliya baig makeovers
2. Blush Fine Makeup
Blush Fine Makeup Studio, one of the best makeup artists in Hyderabad believes in natural and minimalist makeup. Secondly, they cover all your makeup needs from engagements and weddings to party makeup in Hyderabad. The makeup artists here are acumen's in choosing the right brands. Moreover, they select the perfect shades that suit you.
Contact: 09676061119
Address: Road no 5, women's welfare housing society, Jubilee hills, Hyderabad, 500045.
Starting Price: 20,000/-.
Facebook: Blush fine makeup
3. Tamanna Makeup Studio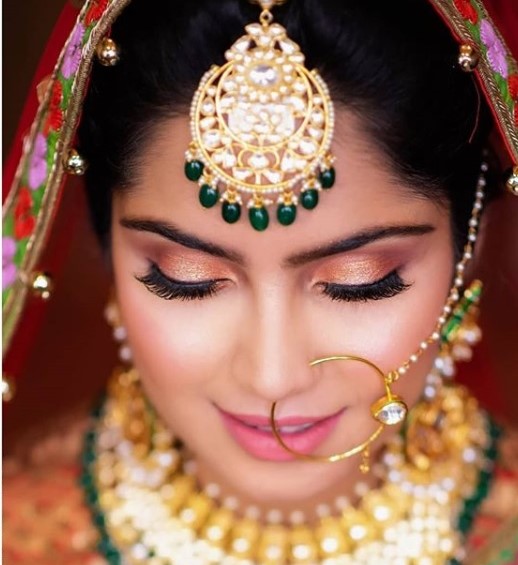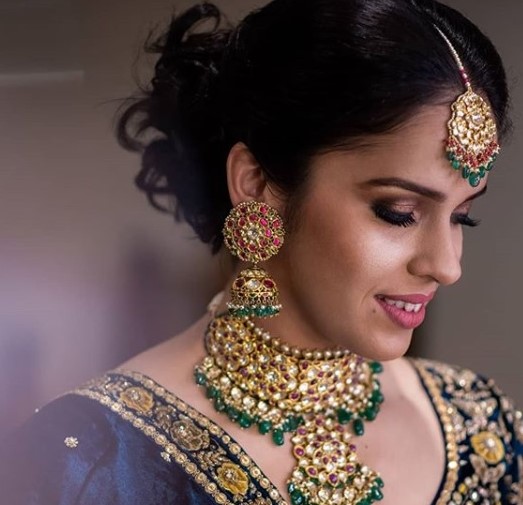 Tamanna Rooz is a renowned bridal makeup artist in Hyderabad. She perfectly blends north and south Indian trends. Also, she recreates charming brides with less makeup tools. In addition, Tamanna offers the best bridal packages. She has been receiving accolades as the best makeup artist in Banjara Hills.
Address: Road no 10, Zaib Arcade, Banjara Hills, Hyderabad, 500034.
Contact: 9866121121
Website: Tamanna makeup academy
Facebook: Tamanna makeup studio
Instagram: makeup artist tamanna
4. Siro Makeup Studio
Husband and wife duo  Edward and Zing handle the siro makeup studio. They are the best professional makeup artists in Hyderabad. Both believe makeup is all about tackling individual features. Additionally, they offer trial makeup and respect the needs of their clients. Furthermore, Edward has an experience in handling backstage events like lifestyle fashion week.
Contact: 07893540227
Address: RK residency, Road no 11, Banjara hills, Hyderabad, Telangana.
Instagram: Siro makeup studio
Facebook: siro makeup
5. Makeup By Sunitha Caringula
Sunitha Caringula has been working as a professional makeup artist in Hyderabad since 18 years. She is expert in dealing with various skin types. Also, she only uses high quality makeup brands like MAC and Bobby Brown. Undoubtedly, Sunitha is one of the best bridal makeup artists of Hyderabad. Her initial price per event is 30,000/-. Moreover, she travels outstations to give you a perfect makeover on your big day.
Contact: 9550739955
Facebook: sunitha makeup artist
Instagram: sunitha caringula
6. Makeup By Suma
Suma is in the business for about 5 years. She is a skilled makeup artist and can create mesmerizing brides. Besides, she offers various packages like HD makeup, party makeup and airbrush makeup. Last but not least, she is a pro in hair styling and saree draping.
Contact: 8885374881
Facebook: suma makeup artist
Email: [email protected]
7. Sohini – Soh Touch Makeup Artistry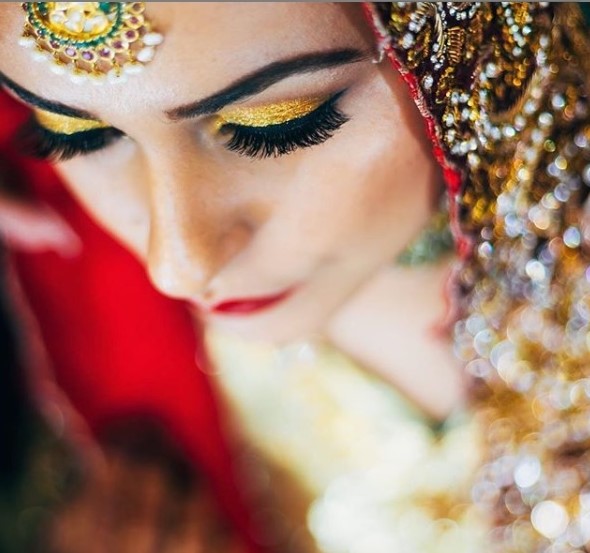 Sohini is the best makeup artist lately. She is a freelancer and has been working since 2014. Furthermore, she travels to the venue and also offers paid trial make up. Also, Sohini is an expert in rendering impeccable bridal and cocktail party looks.
Email: [email protected]
Contact: +91 9160217080
Instagram: sohini makeup artistry
8. Afsha Rangila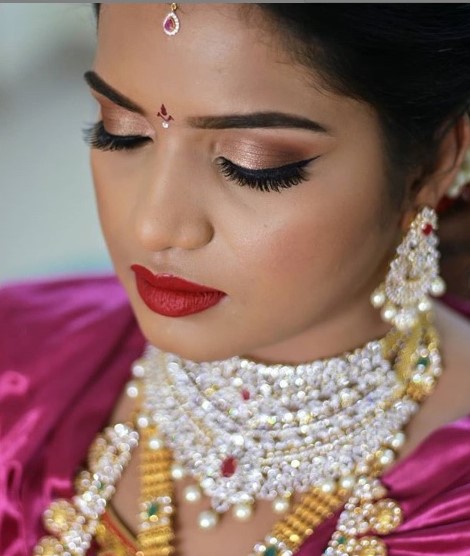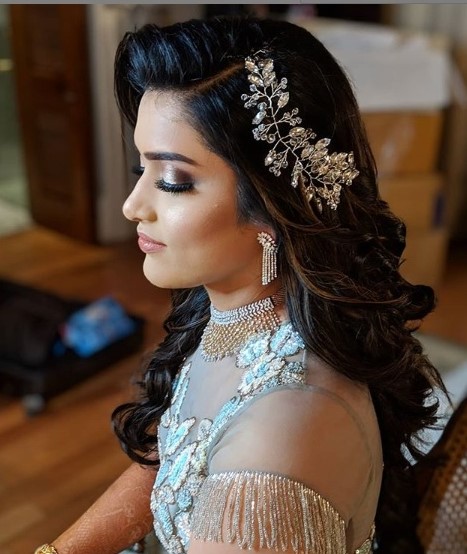 Afsha Rangila is one of the highly followed Hyderabad makeup artist on social media. She is a pan India makeup artist and gives exemplary bridal looks. Above all, she has an experience in working with celebrities like Sona Mohapatra and Anupama Chopra.
Address: Mahesh Nagar, Abids, Hyderabad, Telangana.
Contact: 09885687472
Instagram: Afsha Rangila makeup artist
9. Maneesh Katam- An eminent Freelance makeup artist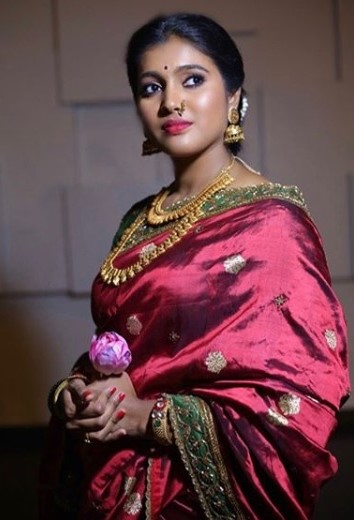 Maneesh Katam is an architect by profession. Nevertheless, he is one of the best male make up artists lately. Based in Hyderabad, Maneesh has won the hearts of many clients of his. Defined eyes and bold lips is his unique makeup style.
Instagram: Maneesh katam
Facebook: Maneesh makeup artist
10. Professional Makeup by Prashant
Prashant is humble yet efficient makeup artist in Hyderabad. His bridal makeup is always a buzz in the city. He not only ensures customer satisfaction but also gives valuable suggestions. Moreover, he offers guest and party makeups too.
Address: Loukya apartment, Venkatadri colony, Malakpet, Hyderabad, 500036.
Contact: 09440780856
Instagram: Prashant makeup
Facebook: makeup artist Prashant
11. Suman Agarwal
Makeup artist Suman is well known for customized makeup looks. She enhances your features according to your preferences. Also, she covers pre wedding beauty care in the bridal package. Moreover, Suman is a specialist in South Indian bridal makeup.
Contact: 9533655330
Address: Mayuri Marg, Begumpet, Hyderabad, Telangana.
Instagram: makeup artist suman
Facebook: Suman Agarwal
12. Ayesha AK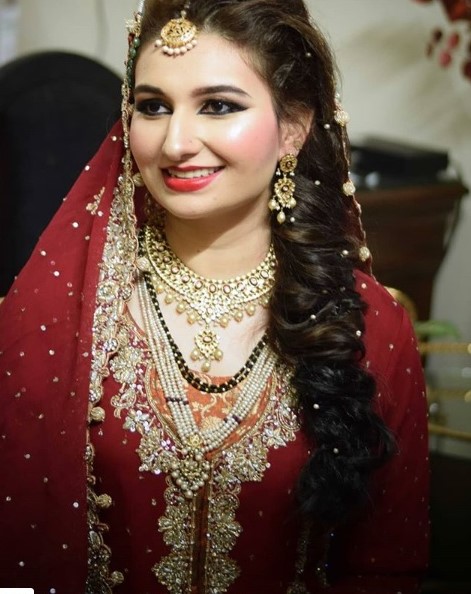 Ayesha is the one behind the brand Rude and Chic. She is the best in giving fresh and glowing makeup. Also, she is an animal lover. Clearly, she tries to use cruelty free products in her makeup. Above all, Ayesha is an expert in any bridal makeup.
Instagram: Ayesha hair and makeup
Facebook: Ayesha-Rude and Chic
13. Smink Up By Makeup Artist Naresh Thogati
Naresh Thogati kicked off his career in 2004. Subsequently, with his expertise he brought up Smink up. Along with personal events, he also does admirable makeup for celebrities. His work with Nani and Allari Naresh are commendable. Smink up has expertise in movie makeup, wedding and birthday makeups.
Address: Banjara Hills, Road no 9, Hyderabad, Telangana, 500033.
Facebook: Naresh Thogati
14. Sara Khan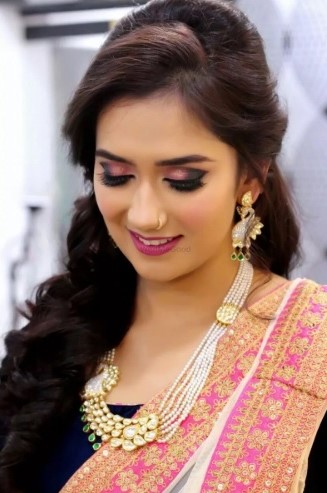 Sara khan is well known for her hair do's. She is a reputed bridal make up artist in the city. Also, she has her own hair studio in Banjara hills. Indeed, Sara khan is your ideal stress line killer.
Contact: 9849432810
Address: Road no 4, Banjara Hills, Resham Bagh, Hyderabad.
Instagram: Sara makeover studio
15. Fatima Khan Makeup Artist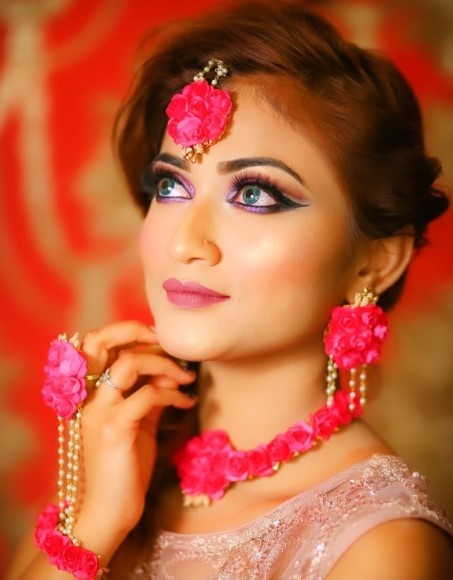 Fatima Khan is primarily a muslim bride makeup artist. Besides, she is popular for her polished makeup. Also, she has expertise in traditional makeup with traditional outfits. Moreover, she does amazing eye makeup with glitters. She has about 45k followers on instagram. This indicates her popularity worldwide.
Address: Near Olive hospital, Mehdipatnam, Hyderabad.
Facebook: FK makeup artist
Instagram: Fatima Khan makeup
16. Zamm's Makeup Services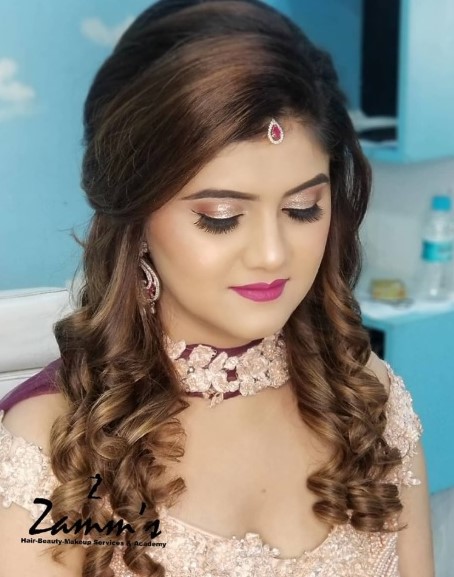 Zamm's academy is located in Banjara hills. Makeup artists here believe in simple and elegant makeup. Moreover, Zamm's salon makes the brides shine with beauty. They provide HD makeup and nail arts too. Above all, they have outstation makeup service.
Address: Chirag Ali lane, Abids, Hyderabad.
Instagram: Zamm's makeup
Facebook: Zamm's studio
17. Sandy's Makeup Artistry
Sandy has interest in makeup since 2006. Previously, he was a choreographer. He embarked as a freelance makeup artist. Additionally, he is a stylist and a still photographer. His work as a makeup artist is well renowned. Moreover, magazines like vogue and Femina feature his works. Also, he does makeup for Tollywood and Bollywood celebs.
Contact: 09959622240
Also, you can see his work on,
Facebook: Sandy makeup artist
18. Makeup Artist Shafeen Khan
Shafeen khan is hands on with destination wedding makeups. Also, her intricate hairstyles are glorious. Especially, she is a pro in party makeups. Her customized makeup is sure to bring a smile on your wedding.
Contact: 9700009007
Instagram: Shafeen Khan makeup
Facebook: shafeen khan
19. Reem's Makeovers
Reem is a Muslim bridal makeup specialist. She is based in Hyderabad yet travels to outstation venues. Also, she has about 20k followers on instagram. Moreover, her makeovers receive accolades from celebrities. In addition, she does amazing party makeup.
Instagram: Reem makeup artist
20. Makeover By Manasa
Manasa has done makeup for celebs like Lakshmi Manchu, Priyamani and Charme. She is the best makeup artist not just in Hyderabad but also in AP. Also, she has worked with over 500 brides. Moreover, she is the first choice for bridal makeup for many.
Instagram: Manasa Makeup
Contact: 9030781583
Facebook:  Manasa makeup artist