South India is famous for its rich ethnic jewellery and regal weave like silk sarees. The first thing that comes to our mind about silk, is the beautiful Kanjeevaram silk sarees. Kanjeevaram sarees are the soul of South Indian heritage! Over the years, these sarees have modernized the look, without losing its rich charm. Some talented South Indian designers have taken up this task. Also, they are keeping the richness of Kanjeevaram intact yet giving it newness and a modern touch. Are you a bride looking for some refreshing and modern Kanjeevarams? You can check out these South Indian designers' collection!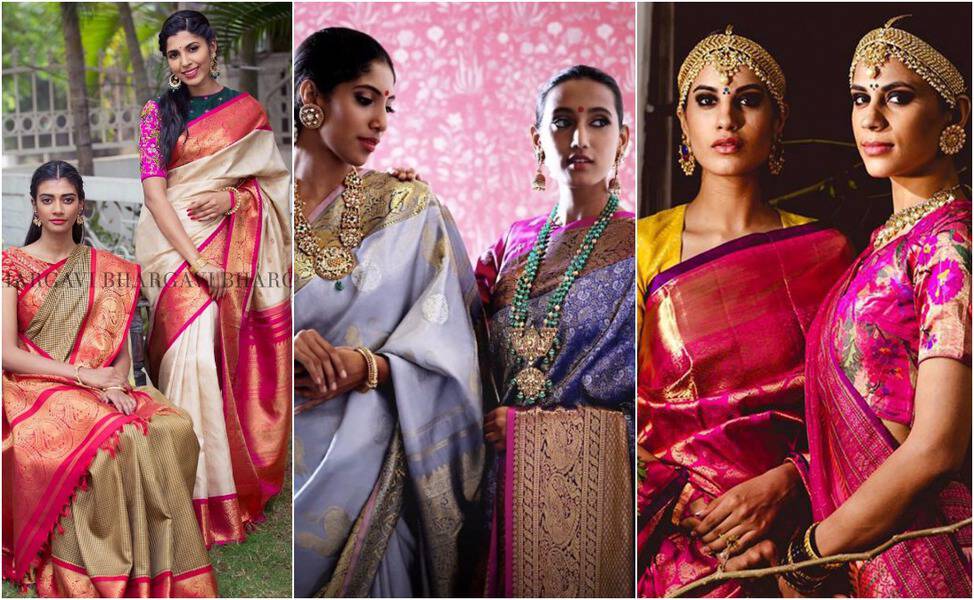 Check out South Indian designers who give us a blend of traditional and modern Kanjeevarams –
Shilpa Reddy
Looking for a contemporary, light-weight yet rich Kanjeevaram sarees? Shilpa Reddy Studio is the place! She has traditional as well as contemporary silks which come in rich hues and great designs. Her Kanjeevarams are a blend of traditional and contemporary designs with rich opulent colors and, textures.
Gaurang Shah
Right from Vidya Balan to Keerthy Suresh, all love Gaurang Shah's Kanjeevarams! Gaurang Shah makes each of his saree richer and magnificent than the other. His brand has roots of traditional designs yet they have a subtle inclination of modern edge to it. One of his collection included Kalamkari prints with rich golden zari border. Vidya Balan wore a beautiful Kalamkari Kanjeevaram saree from Gaurang's 'Chitravali' Collection.
Sailesh Singhania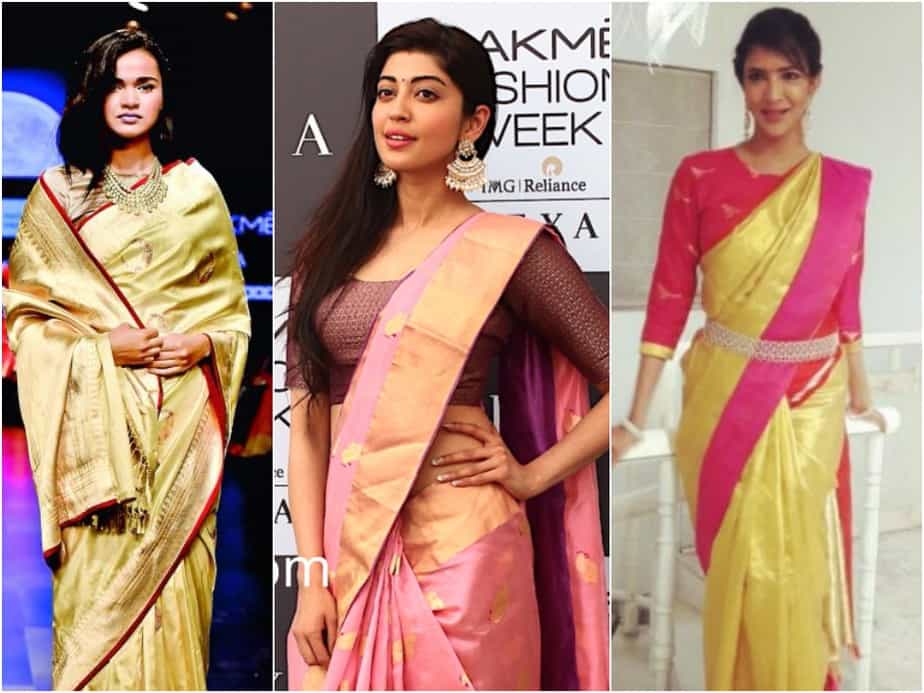 Sailesh Singhania's Kanjeevaram designs are an understatement! In other words, his collection has some incredible designs that bring a breeze of fresh air. Also, his silk saree collection is famous for its traditional roots with modern motifs. Therefore, allowing brides to experience the best of both worlds. It is ideal for a modern bride's wedding trousseau! Rakul Preet to Urvashi Rautela – all have been a fan of his collection.
Kanakavalli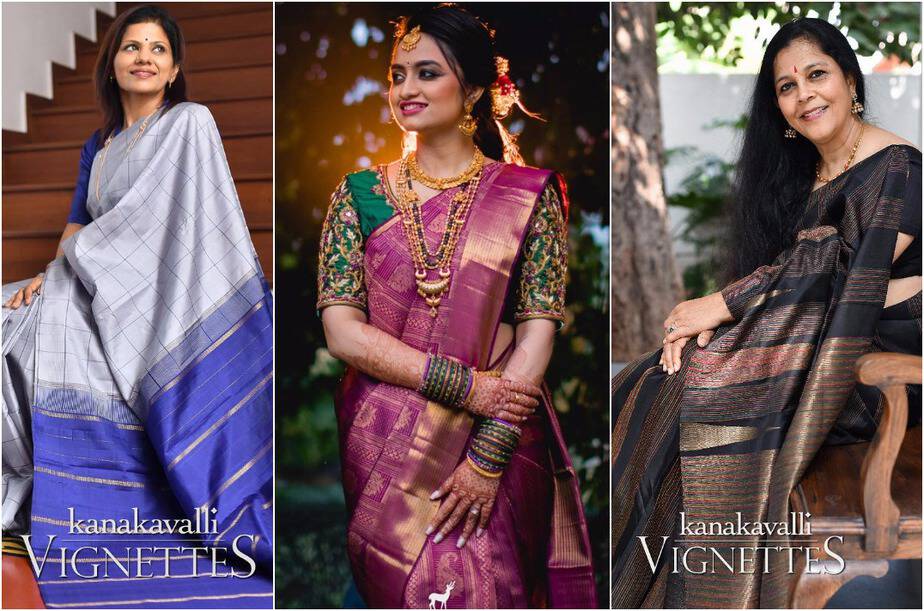 Kanakavalli has the essence of the beauty and richness of the Kanjeevaram sarees. From multiple weaves to patterns, their Ratnamudra range of Kanjeevarams is an exception! In other words, it will stand out as a unique saree even in the crowd. Beautifully designed, their simple and light-weight sarees make for a perfect trousseau collection.
Bhargavi Kunam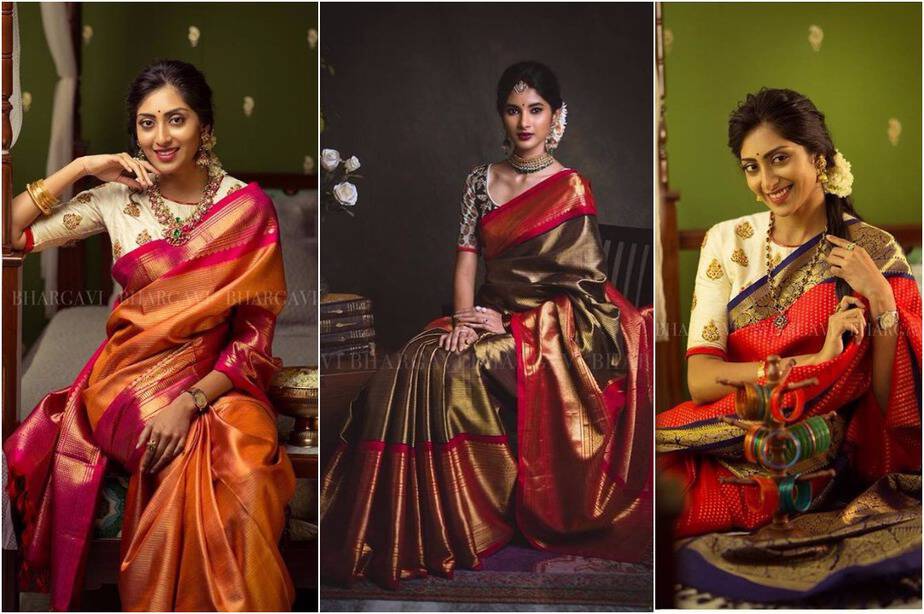 If you are a bride who is looking for Kanjeevarams that are elegant and graceful, head to Bhargavi Kunnam! Bhargavi's collections are the ultimate result of traditional and modern-day fashion inspiration. From a variety to bright, deep and pastel colors, her collection has it all! If you don't like pastel or lights colors; check out her sarees because they are bound to change your mind! You will find Kanjeevarams in the most unique color combinations here.
Pashudh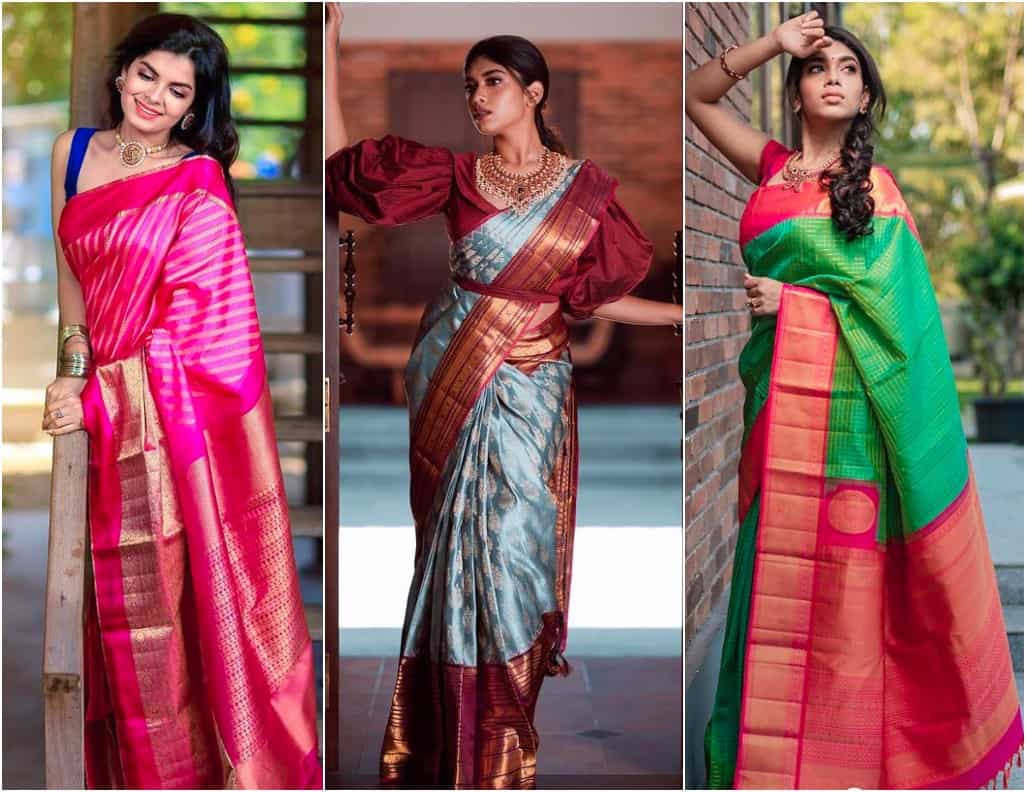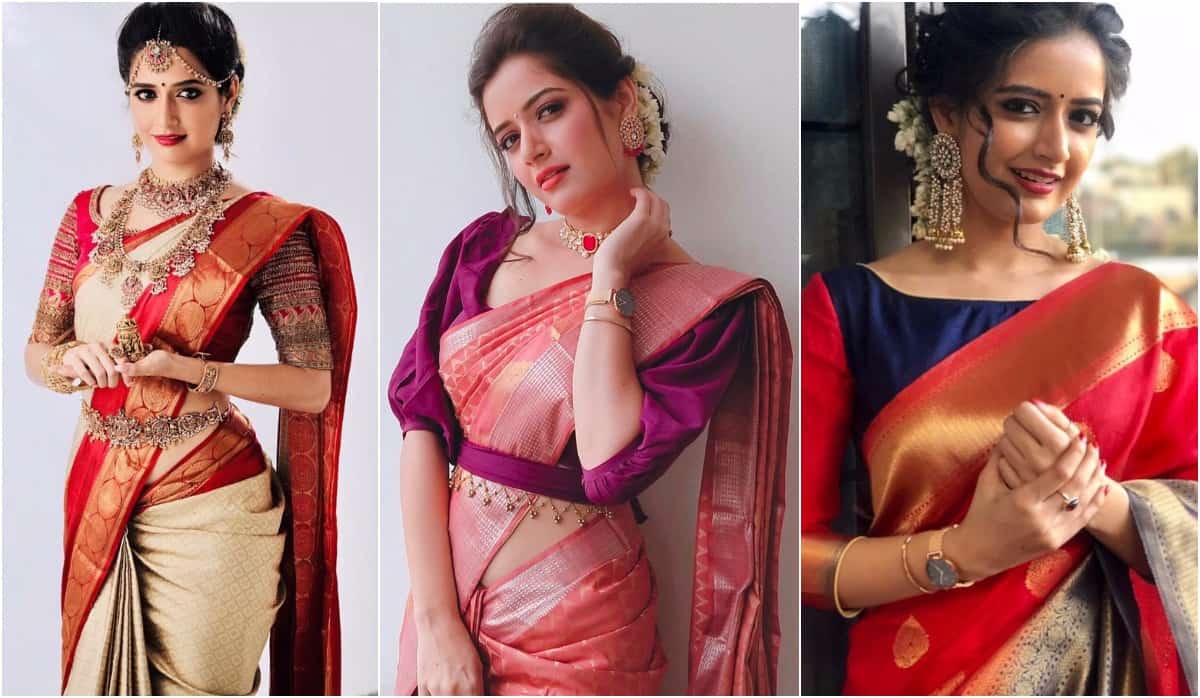 Pashudh's collection of Kanjeevaram sarees are unique and have a beauty of its own! Each saree stands out different than the other. The unique color combinations, exquisite motifs add radiance and charm to the sarees. Ashika Ranganath wore many gorgeous sarees from Pashudh and looked stunning each time!

The Kanjeevaram collections from these designers are definitely some of the finest ones. These designer collection sarees are a wonderful mix of tradition and modern newness.