The traditional 'Chikankari' also known as the Lucknowi Embroidery is India's heritage and Lucknow's most ancient and well known art forms. This simple yet intricate handwork was introduced by the Mughals and it screams vintage royalty. It gives a very subtle feel where designs are engraved on the fabric followed by delicate thread work. This artwork is mostly done on pastel shades without color contrasts thus making it the perfect choice for the summer outfits. So today, let's talk about the numerous chikankari outfits one can wear this summer season.
1. Chikankari Suits
The chikankari suits and anarkalis are perfect for your semi formal occasions giving you a very elegant look. Go for light pastel shades or the classic half white itself for a rich look. However, this embroidery is mostly available in pastel shades as the beauty outshines in a lighter color.
2. Chikankari Sarees
Want to flaunt a saree on your next occasion and still look different?! The easiest way to make heads turn is by choosing the evergreen chikankari saree. Opt for a single color for the entire look and style it right with the perfect accessories.
3. Chikankari Lehengas
We simply cannot stop drooling over the pastel shaded chikankari lehengas. The beauty is held by the one color domination and only added with the intricate embroidery detailing. If you are a bridesmaid or have a day wedding to attend, the pastel chikankaris are sure to go for.
4. Chikankari Kurtas
For any casual day look to run between errands or even a comfortable travel look, the chikankari kurtas teamed up with matching palazzos is sure for the win.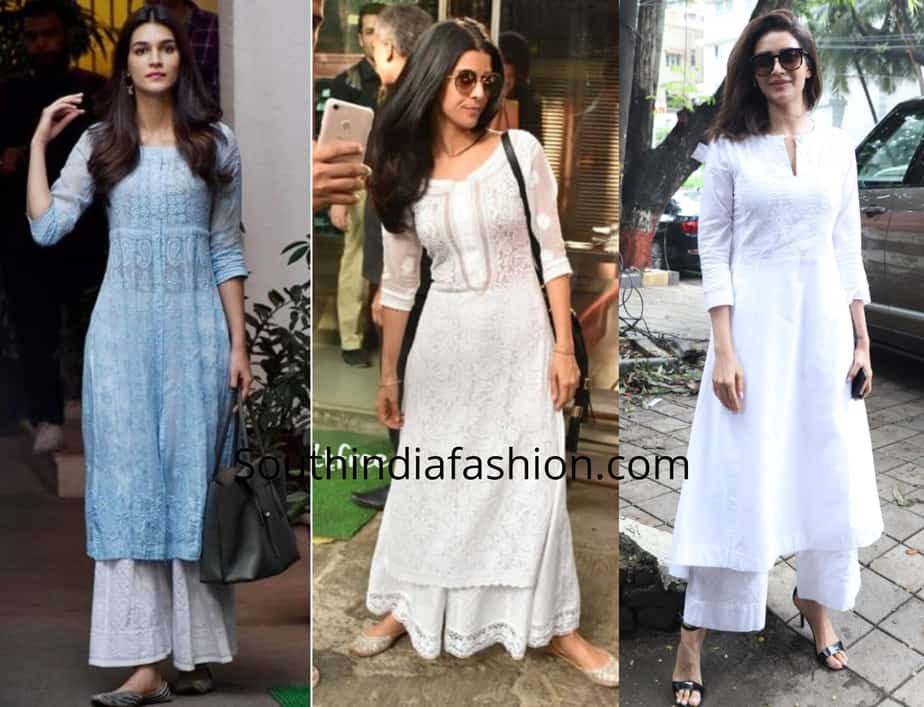 5. Chikankari Dupattas
A chikankari dupatta is a definite must have in your wardrobe to amp up any casual ensemble. Invest in a half white dupatta or any neutral color to mix and match with a variety of your outfits.
The classic Lucknowi outfits are a huge rage this season and can be worn for any occasion. From casual day wear to heavy wedding outfits, this limitless trend can be flaunted by anyone at any age. So what's your take on this Indian fashion? Do let us know in the comments below.