Gold Jewellery plays a huge role in India and its marriages. Be it weddings or any festival, we often shop for gold jewellery as it's considered auspicious. Some people buy it as an investment while others buy to flaunt it. Buying Gold jewellery seems easy, but there is a huge possibility of getting duped if you are not aware of the basics. Be it a little amount of gold or a huge chunk of it, the basic rules apply for all.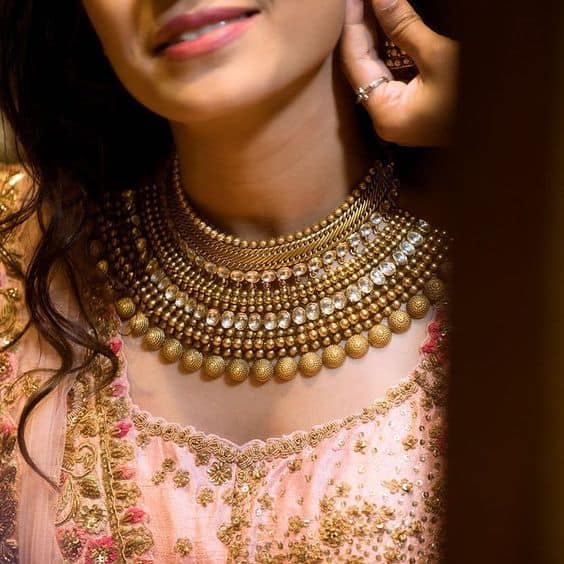 Apart from setting a budget for the gold jewellery, remember to avoid mistakes that can cause you a loss. Here are some important things you should know and remember while you buy Gold Jewellery.
Scroll away and archive these for the next time you go for Gold shopping –
1. Research and Reputation of Jewelers
Buying gold jewellery isn't as cheap as buying any random thing. It is a huge investment so it is essential that you do a bit of research beforehand. Ask around for the reputed Jewelers and gold stores. Check places for the latest, traditional or contemporary designs that you plan to own. Also, compare a couple of stores and check their updated gold price.
2. Understanding the Basics:
Hallmarks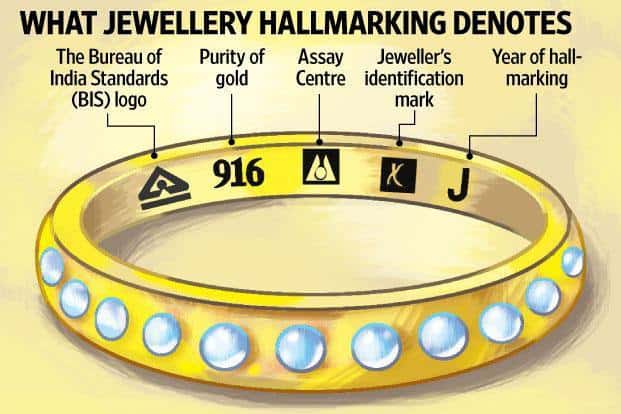 Always look for these 5 hallmark signs on the gold jewellery you plan to buy. The Bureau of Indian Standards (BIS) logo, karat or purity of gold, hallmarking center's mark, jeweler's logo and year of marking. As a guarantee, the gold jewellery has these five signs embossed.
Karats and Purity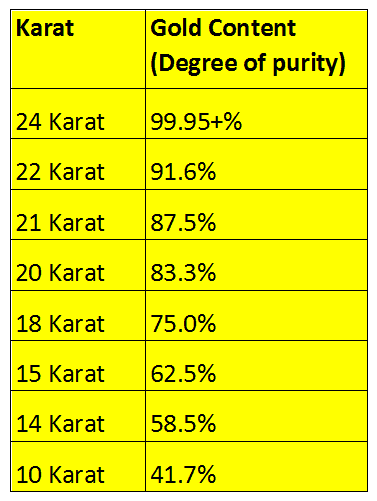 Karat is a term to measure gold purity and 24 karat is the purest form of gold. In India, 24 karats is preferred when buying coins and bars. But 22 karat is more preferred when it comes to gold jewellery. As 22 karat it is mixed with other metals to give gold jewellery that strong and sturdy form.
 3. Check Making Charges
Making charges differ with each jewelry shop. And it depends on the jewelers and the design you select. Remember to compare the percentage of making charges before buying any gold jewellery. If an amount is on the higher side, you may choose to visit another jeweler.
4. Explore for Designs
Firstly, remember the thumb rule when you shop for gold jewellery – Don't rush! Never simply buy from the first shop you see. Look around, explore other shops for better designs and patterns. In conclusion, apart from comparing the making charges, compare even the designs as it is a long term investment.
5. Invoice
Always keep the retail invoice of the purchased gold jewellery carefully. It should mention the making charges, price of gold, karat age, hallmark details, etc. Always keep the invoice safe! You will need it when you plan to resale the same at a better price from the same jewelers. Therefore, having this receipt will keep you in a better position for negotiation later.
Other Tips:
If you want to buy gold as an investment, consider gold biscuits and gold coins, which can be a better proposition as an investment rather than gold jewellery.
Gold prices differ from day to day. So scan thoroughly and then take a call.
Don't blindly trust – pay attention to the weight of the gold jewelry and check if it's correct on the invoice.
Hope you remember these tips the next time you go for gold jewelry shopping!