Young girls seem to be taking an interest in the ethnic look of the saree. It is true if you go by the social media posts where they flaunt various styles of saree draping, experimenting with different fabrics. Earlier, it was only limited to festivals and special occasions or parties. The majority of working women who felt that it is a time-consuming process to wear a saree have now begun to wake up. Keeping aside the worries of their daily busy lifestyle, women in the fashion circuit now increasingly opt for sarees. The scenario is also seeing this positive change in the regular casual wear arena.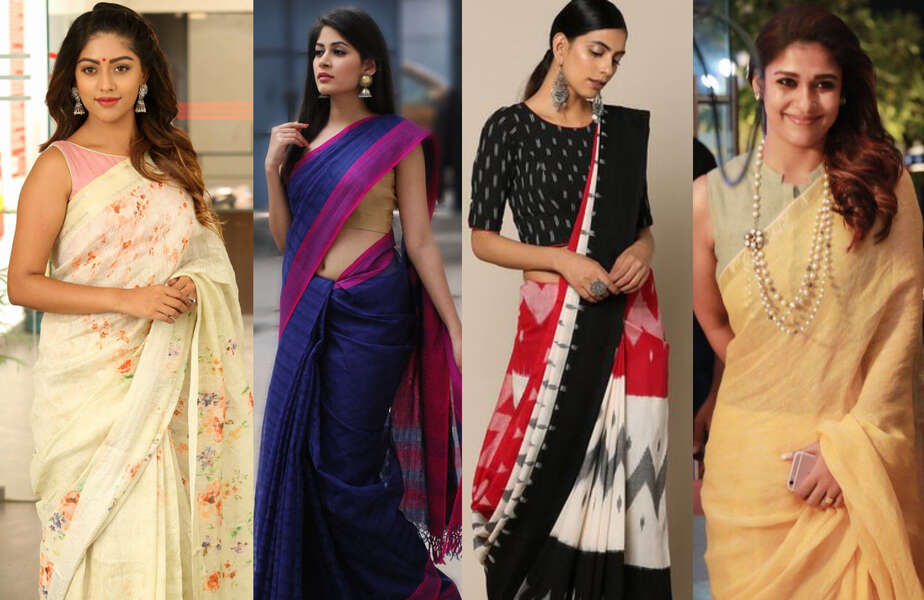 Especially this summer, cotton and handloom woven sarees are all the rage. Let us see how you can incorporate the ethereal handloom cotton sarees into your day to day wardrobe.
Handloom Cotton Sarees
Lady professionals are also inclining towards sarees as regular work wear. The saree is indeed elegant wear for the workspace. Not only is it capable of making heads turn, you make your own style statement. Make sure it stays stiff and in place to maintain that formal and classy look. At the same time, it has to be comfortable too.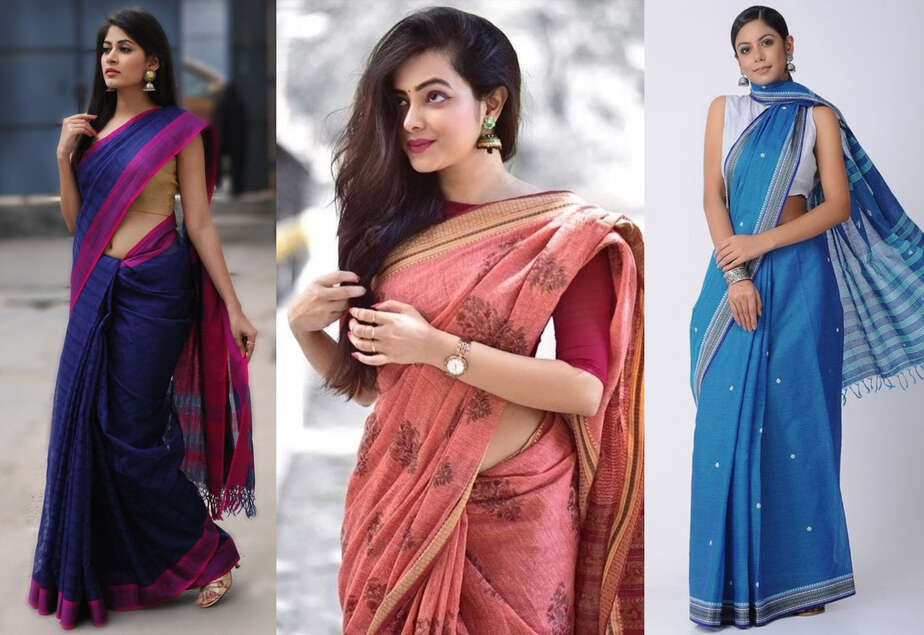 Synthetic sarees, though lightweight, do not ooze the formal look of the cotton fabric. On the other hand, cotton is a breathable fabric and keeps you cool in these hotter months. Opt for the right saree, with a simple design and drape it in the right way to make the desired impact.
Shop cotton sarees online HERE!
Linen Cotton Blend Fabrics
Linen is a fabric that is lightweight and soft to touch. Blend it with the finest natural fiber cotton and the result is an amazing fabric suitable for this sweltering summer season. This blended fabric has high absorbency and the sarees are available in a wide range of patterns and colors.
For a highly cherished and elite look, make some space for cotton linen blended sarees in your closet. Choose soft pastels and floral patterns to stay in sync with summer fashion trends.    
Shop Linen sarees online HERE!
Cotton Ikat And Double Ikat
In a special resist dyeing technique, Ikat has stolen the hearts of many fashion enthusiasts. This natural fabric-based dying craft became highly relevant in the modern textile industry. Originally from Indonesian and Malaysian cultures, it has made its place in the Indian handloom sector. This intricate technique involves adding color to the fabric by resist-dyeing the tied bundle of loose threads. This forms the highly unique patterns and designs that are specific to Ikat.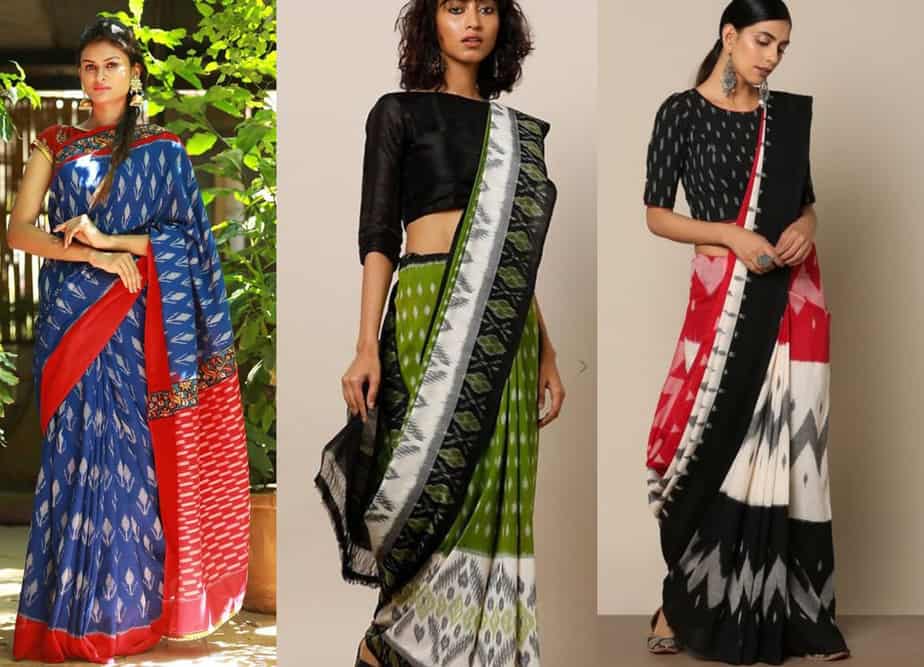 Double ikat is made in a more advanced and complex method, where the resist-dyed threads are used in intricate weaving method- Wrap and Weft. The undeniable appeal of Ikat sarees lies in the blurry and complicated patterns. These sarees are available in plenty of designs, each one different than the other.
Shop ikat cotton sarees online HERE!
So, this summer, why not try out these soft and comfortable sarees to beat the heat? If you don't already have these attractive sarees in your closet, it is definitely the time to go shopping.