Each month there are new blouse designs that come into fashion. Fashion trends change along with the weather. People, especially women get bored of styles very easily. So, every time you go to a tailor to get your blouse stitched, you see many different designs. This season too, there are some designs that are very much popular. You can use them when you are getting a new blouse the next time.
Here are five fancy blouse designs you must try –
Cossack Sleeves Blouse
It is a simple, yet very classy looking blouse. This full sleeved, a bit puffy blouse goes well with Georgette, chiffon or fancy sarees. It is apt for office wear or to any events. You can also try this blouse with your silk sarees. A deep neck or V necked Cossack blouse is welcoming in this summer heat.
Puffed Full Sleeves Blouse
Usually the puffed sleeves blouses are only half in length. But you can try a full length puff sleeves blouse. It will be puffed all over and will look absolutely stunning when worn with silk sarees, Banarasi sarees, cotton sarees and chiffon sarees.
Sheer Back Blouse
You will love this design especially because its summer. As the name itself says, it is a blouse with transparent back. The material used to make the back of the blouse is sheer. It can be made of net or any other transparent cloth. This design goes especially well with fancy and net sarees.
Illusion Blouse
While the previous blouse had only sheer back, this blouse has everything sheer. The neck, back, sleeves too. It almost looks like the blouse doesn't exist and hence the name. The illusion blouse will have embroidery work on it creating an illusion that the work is done on your skin and there is no blouse. This is a blouse you can wear with your chiffon or georgette sarees.
Bow Blouse
If you want to try something youthful, you can go for the bow blouse. This sleeveless blouse will have a bow on the right shoulder region. It will make you look young, fun and cheerful. Let the bow be of the same color as your saree.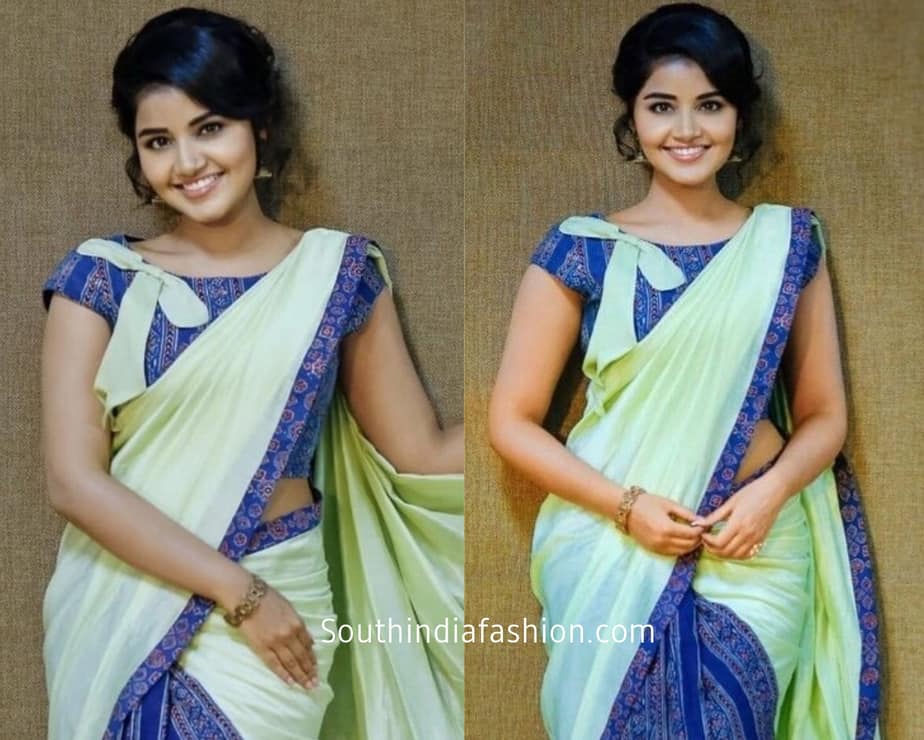 So, these are some of the fancy new blouse designs that you have to try.