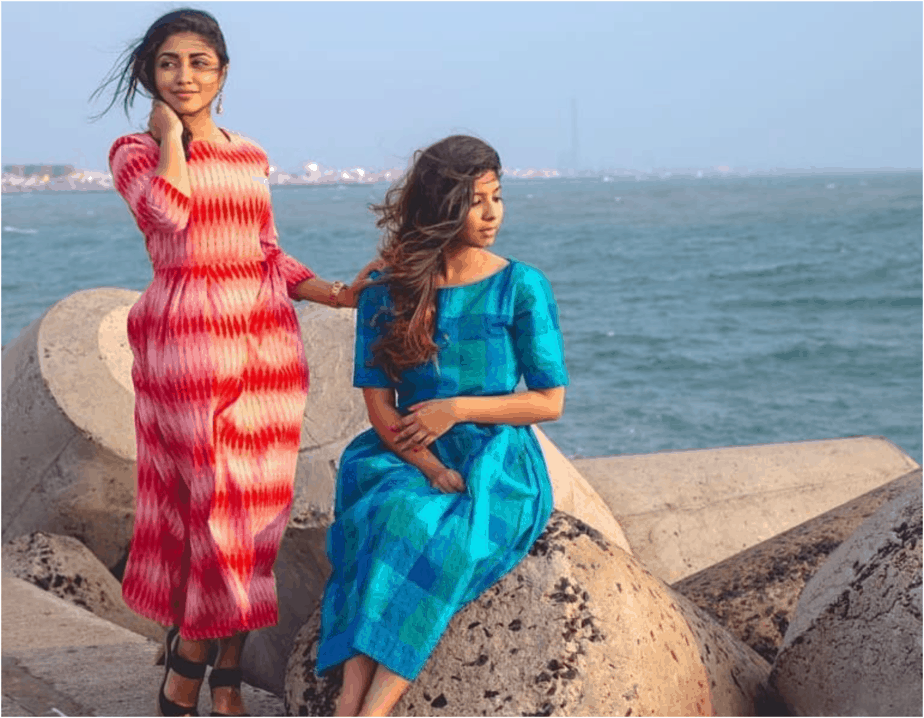 If there's a season of the year we love cotton dearly, it's throughout summer! Cotton's timeless crisp look and its breathability make it a perfect choice as your summer wear. With trends changing every day, choices of wearing cotton have increased. From dresses to kurtas – there's a wide range to pick from. Summer is in full swing and it's time to load your wardrobe with this season's new BFFs – Cotton Summer Dresses!
Summer dresses have transformed from their usual pattern and prints to Indian prints. From ikat, block prints, tie and dye to handloom textures, there is a lot to explore from! These summer dresses are easy breezy and comfortable to wear all day long. Whatever the length, these cotton dresses are now more of a summer essential!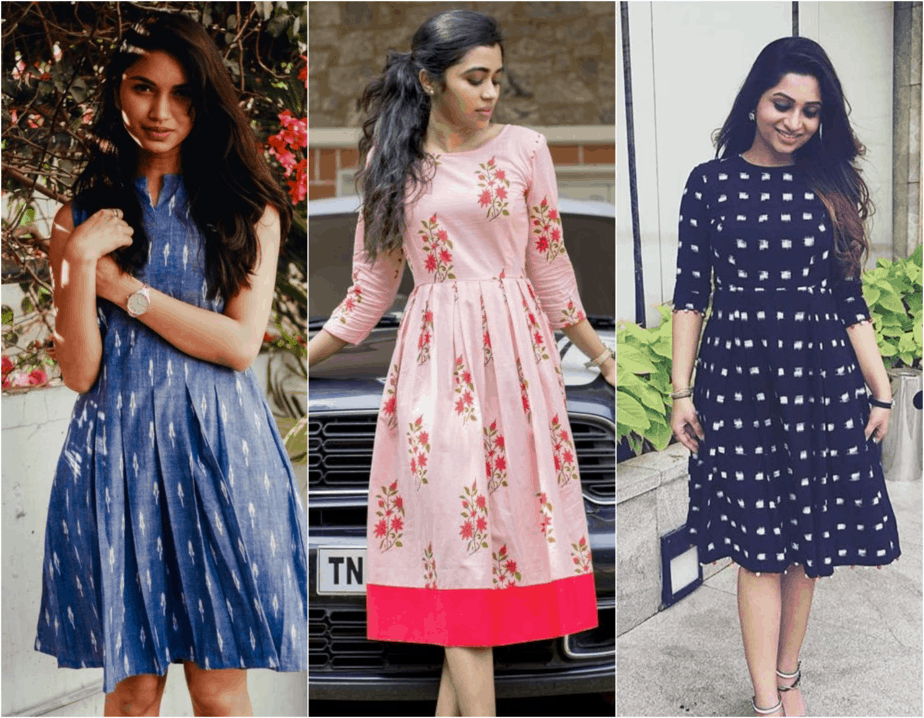 We have curated a list of some of these amazing cotton summer dresses that you can shop from and explore this season. Scroll away and start adding the best ones to your cart –
 Buttoned Flared Cotton Dress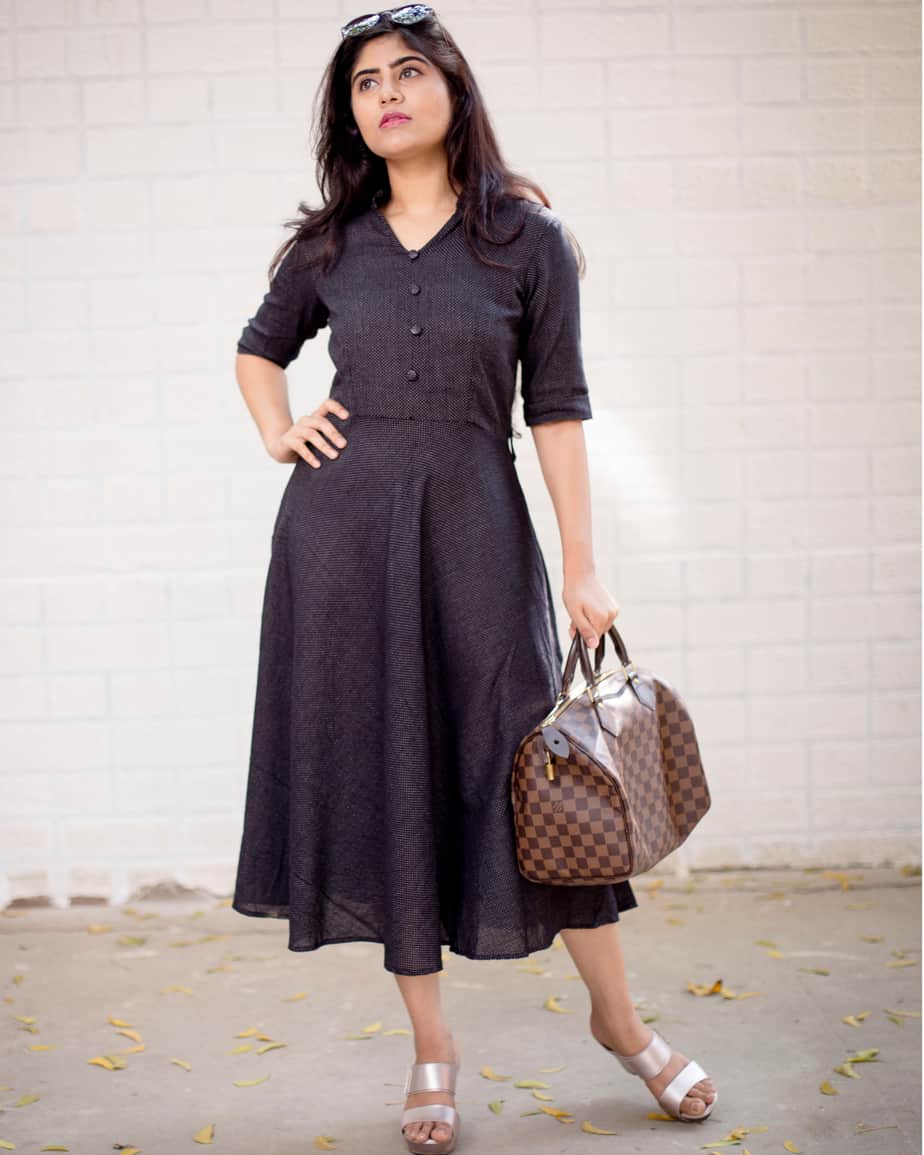 Now doesn't this look trendy and comfortable as an office wear? You can totally spend a hot hectic day wearing this and yet be at ease! Pair it up with your favorite wedges or platform heels and you are set with a chic look.
Buy it HERE.
Layered Sheath Dress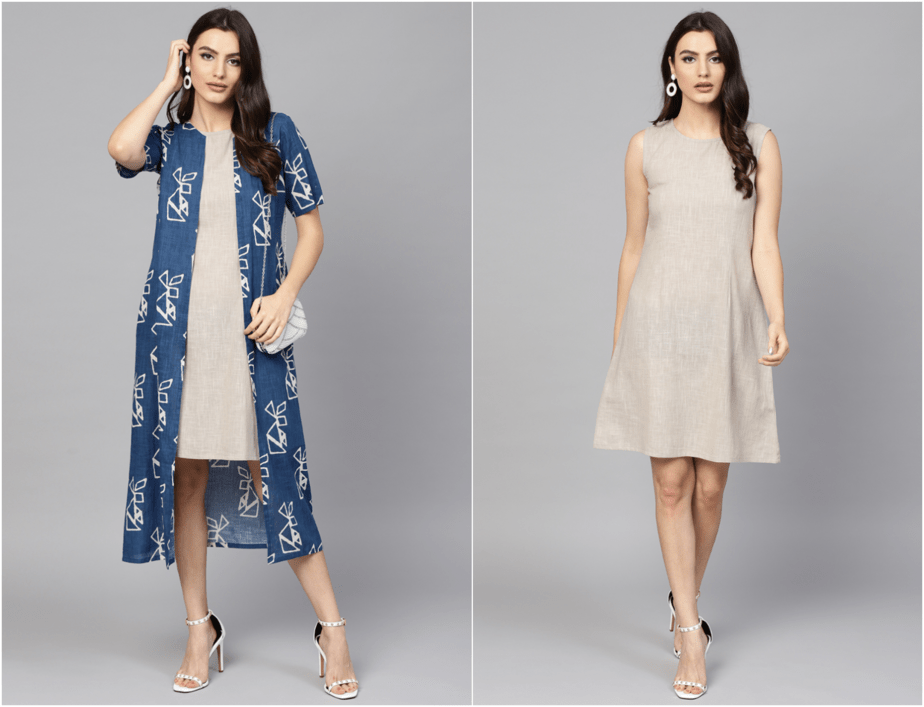 Layers have been in fashion for the longest time now. And layering in summer is as wise of an option as in winter. It not only protects you from the tan; it adds a fun element to your look. You don't need anything else as an add-on accessory as layering works as a statement.
Buy it HERE.
Block Printed Cami Dress
A fancy block print strappy dress is what screams summer vibes! Block printing technique is something that's making its way back these days. Summer cotton dresses like this one is care-free and simple for a fun day out!
Buy it HERE.
Handloom Ikat Flared Dress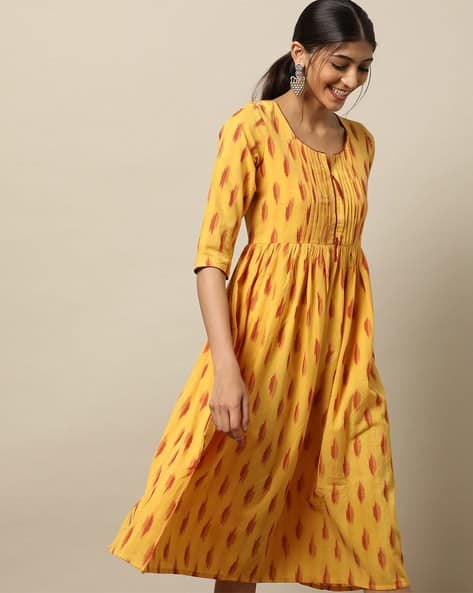 A beautiful yellow ikat cotton summer dress is what might brighten up your day instantly. Ikat handlooms are raging these days and how! It would be a perfect choice for all those sunny days where this cotton dress would keep you cool.
Buy it HERE.
Cold-Shoulder Skater Dress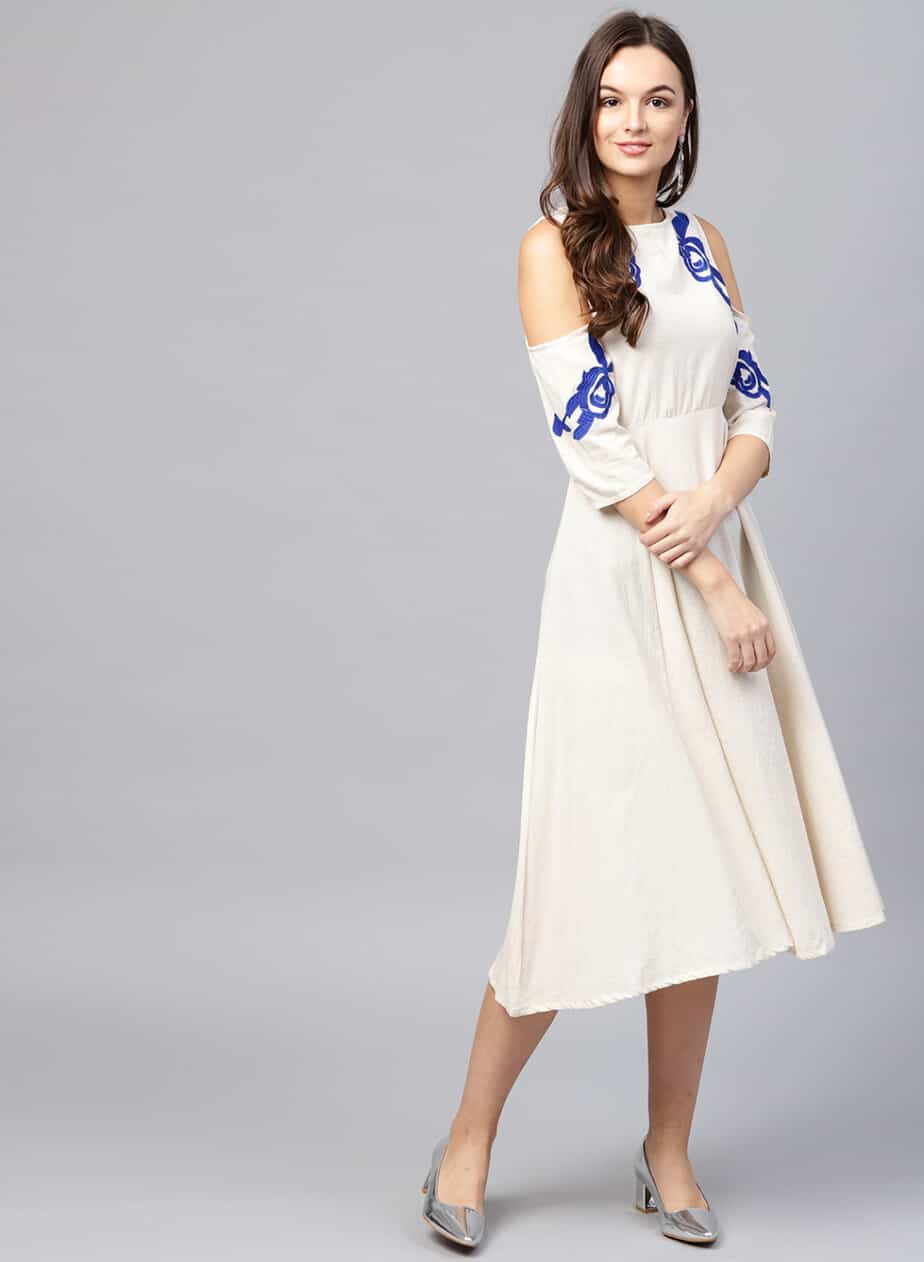 We all love cold-shoulders, don't we?! Dresses with cold shoulders are a blessing too. Whites and summer go hand in hand, and if it's white cotton- it's all you need! Stay cool, relaxed and comfortable in this beautiful white cotton summer dress.
Buy it HERE
Pleated Paisley Dress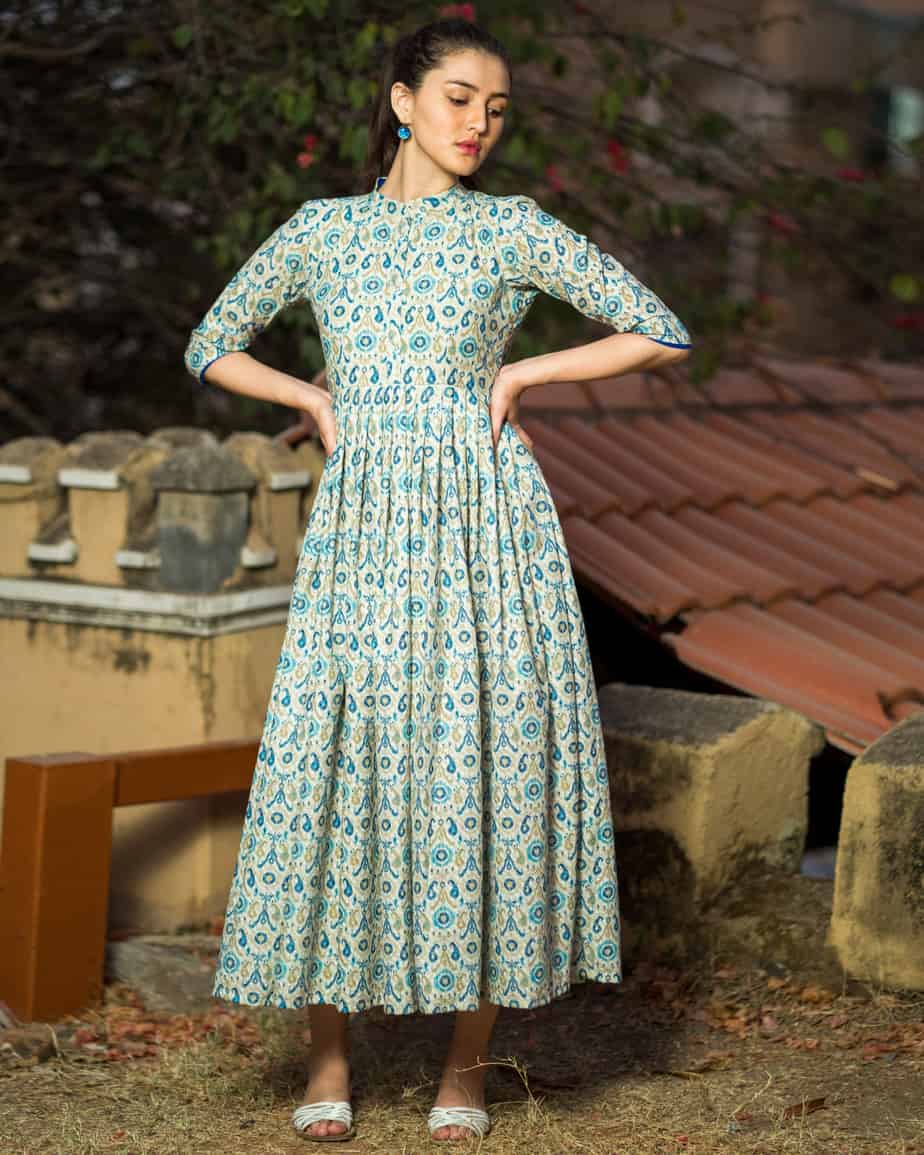 The more the pleats, the more the flare! And who doesn't like flare? Pretty paisley printed summer dress in cotton is extremely refreshing. Ditch your statement jewellery and you'd yet look stunning!
Buy it HERE.
A-Line Cotton Dress
Summers are no fun without some bold pop colors! Add this amazing fuchsia cotton dress to your wardrobe and you won't regret. Bell sleeves and high-low hemlines – this summer dress is fun and breezy!
Buy it HERE.
Tie and Dye Maxi Dress
Tie and Dye is a technique that's never left after it made its arrival! You might have many kurtas or sarees of tie & dye; try out this fun summer dress now. A bright lemon yellow with royal blue is such an amazing combination. A pretty fun dress for a laid back lunch with your friends.
Buy it HERE.
Aren't these cotton summer dresses lovely? Flaunt it this summer with style, ease, and comfort!
ALSO READ: Easy-Breezy Kurtis To Keep Your Summer Trend Updated!