Doesn't every woman out there dream of being a Sabyasachi Girl? He's the God of everything when it comes to fashion and his designs speak nothing but royalty and grace. The man who designed wedding outfits and trousseau for almost every leading Bollywood Diva recently launched his latest Spring Summer 2019 collection titled 'Fiza' on Instagram! The pictures are screaming freshness of the spring and warmth of the summer all rolled in one.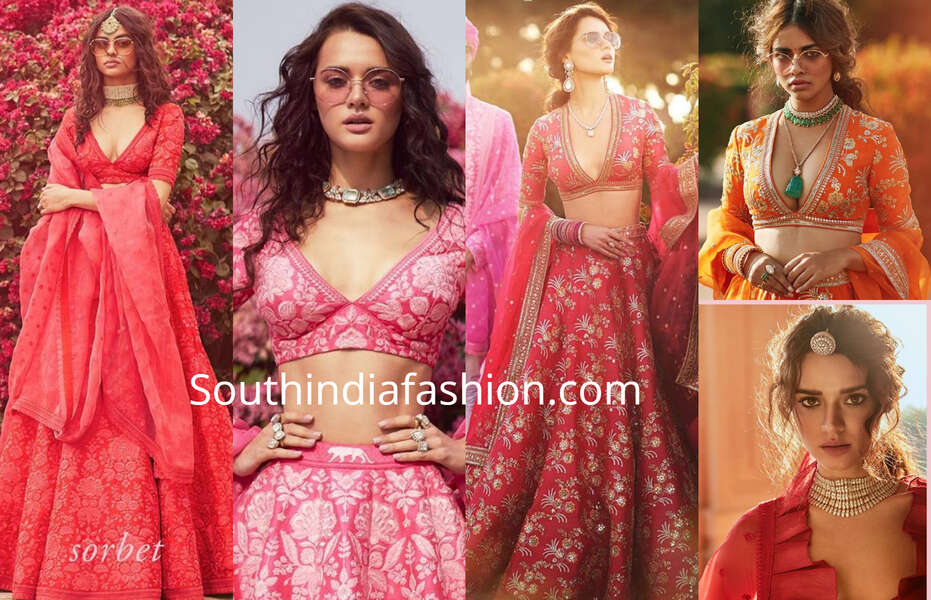 Fiza means a fresh light breeze, the description Sabyasachi put up before launching the collection is exactly what it states! "Easy is the zeitgeist of complex times – Namaste Easy" read a quote on this Instagram stating that it is a fuss-free, happy and twirl-y collection.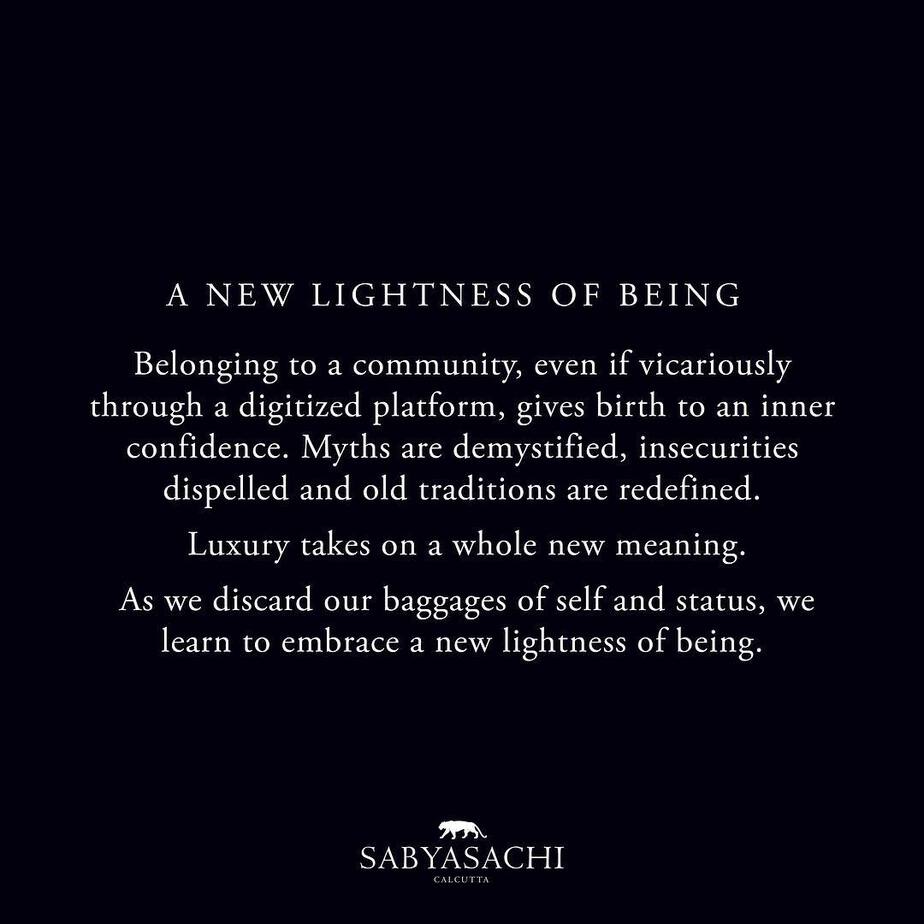 Haven't seen the collection yet? Don't worry, sit back and relax because we have you covered! Feel the breath of fresh air as you scroll away through these mesmerizing pictures –
Sabyasachi Spring Summer 2019 Couture Collection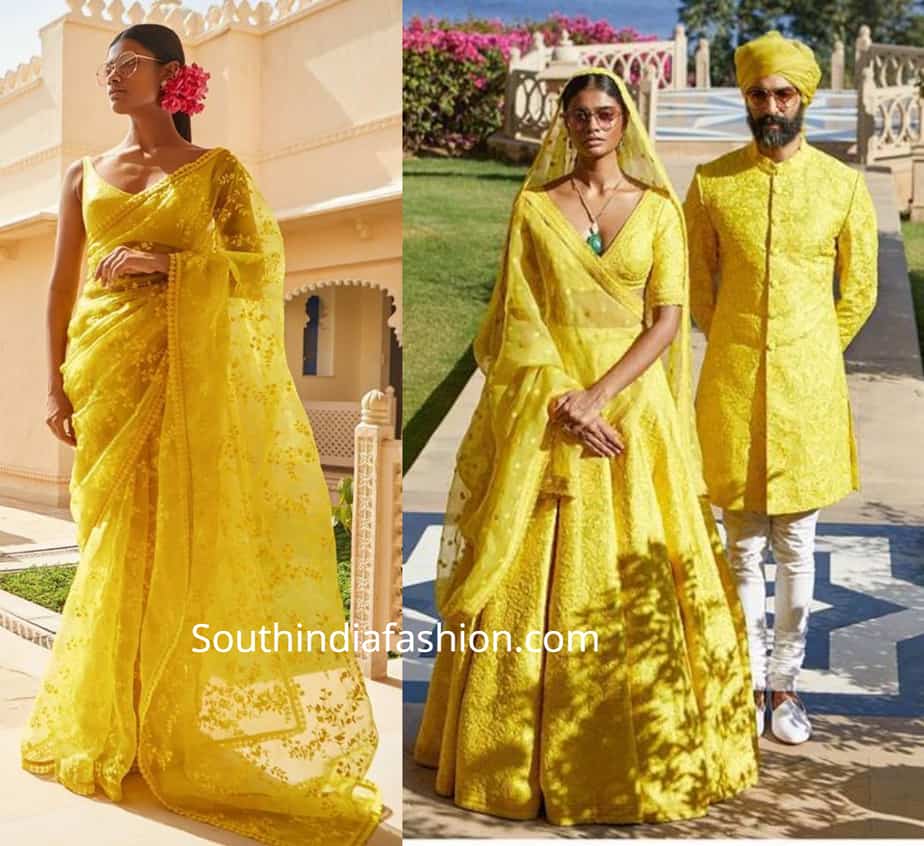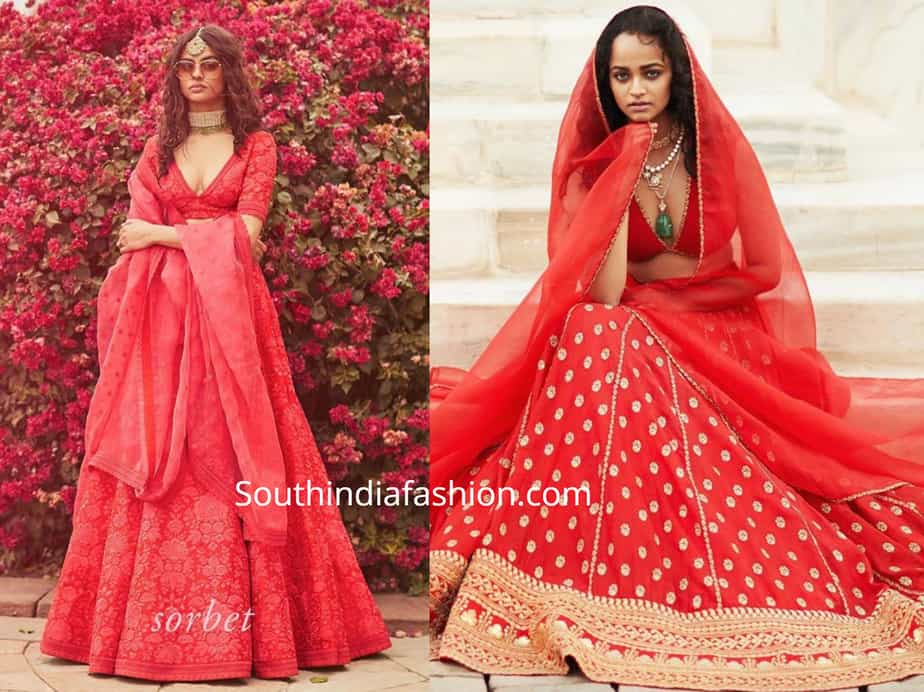 The gorgeous collection consists of a color palette that ranges from hues of ivory, gold, green and dainty pink and a few pastels, vibrant hues of yellow, red and orange, pale metallic, and more. The palette promises a bright sunny season ahead with a fuss-free drama of complicated silhouette.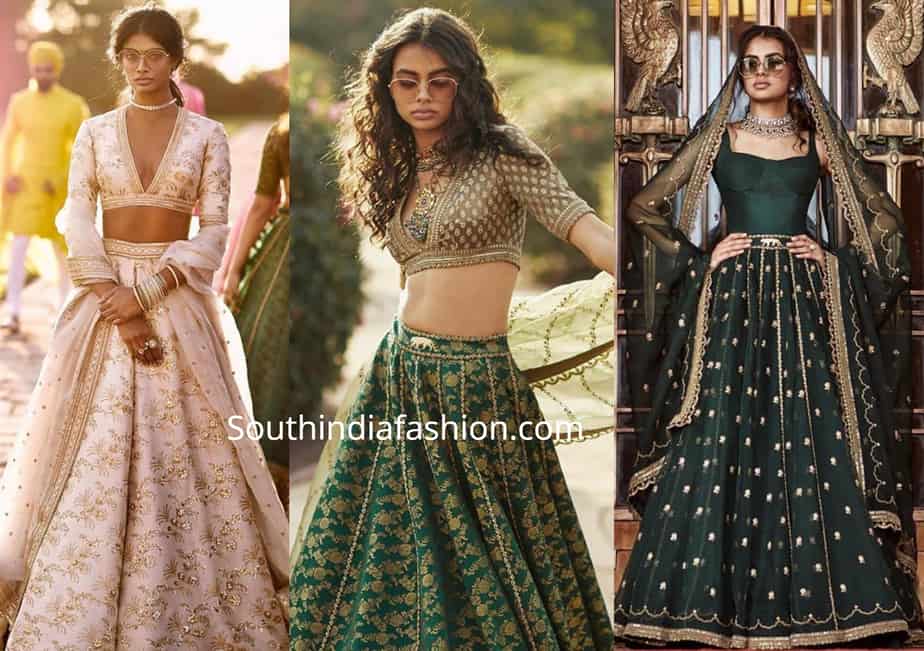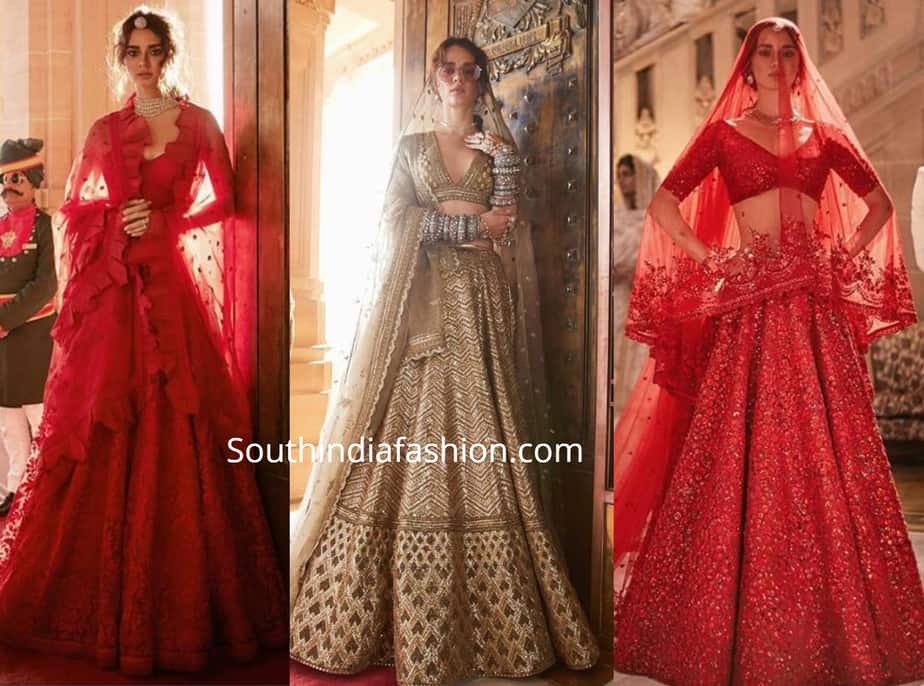 The fashion master surely kept the traditional quotient intact whilst adding a dash of freshness and modern touch to the couture. For all the new age brides who seek something bold but sophisticated – this collection is for you! With silhouettes each different than the other, the collection has patterns like Toga, Caftans to some dainty full flared twirl-y lehengas.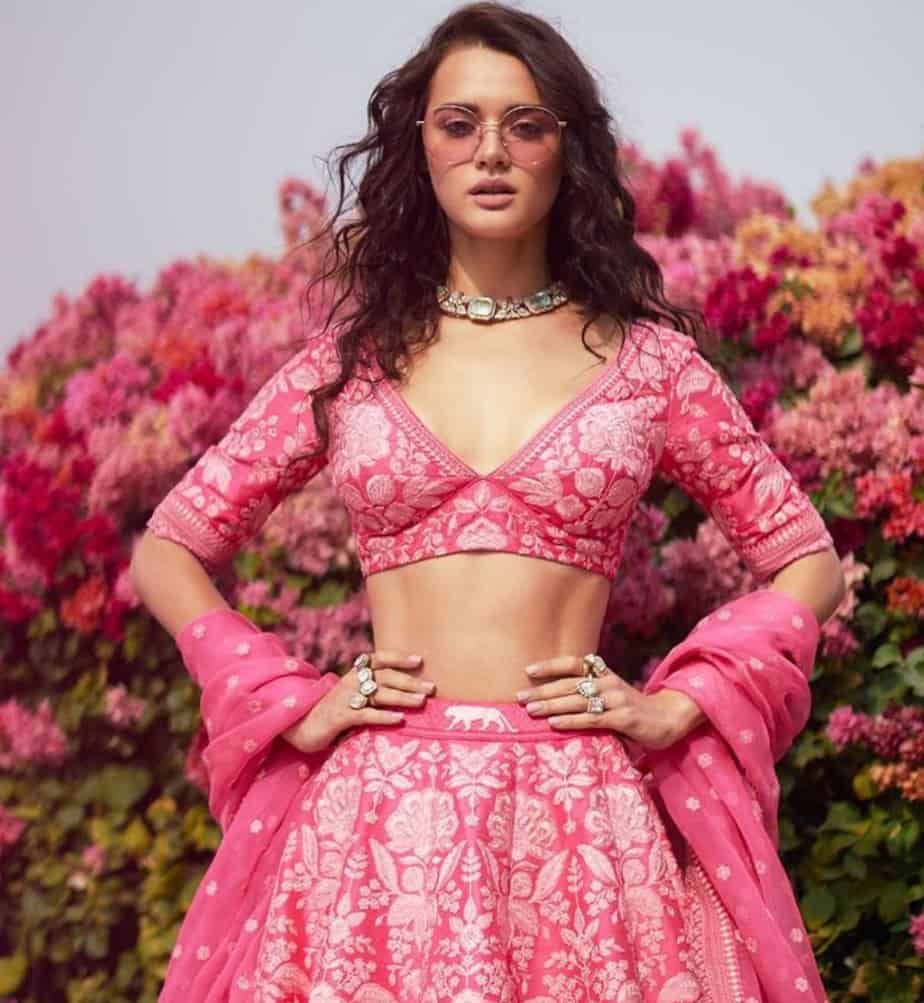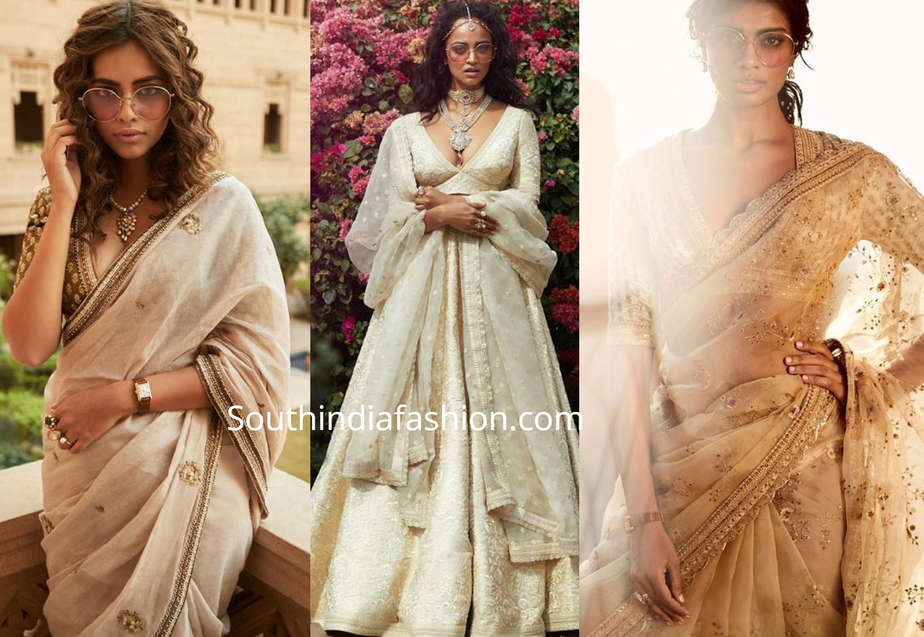 Sabyasachi Men Collection 2019
With this collection, Sabyasachi made sure that the grooms' aren't left behind. They can look equally breathtaking as the collection consists of men's wear too! The entire collection is loaded with summer-friendly fabrics along in energetic and vibrating colors like fresh yellow and pink and some shades of ivory.
Sabyasachi Heritage Jewellery Collection 2019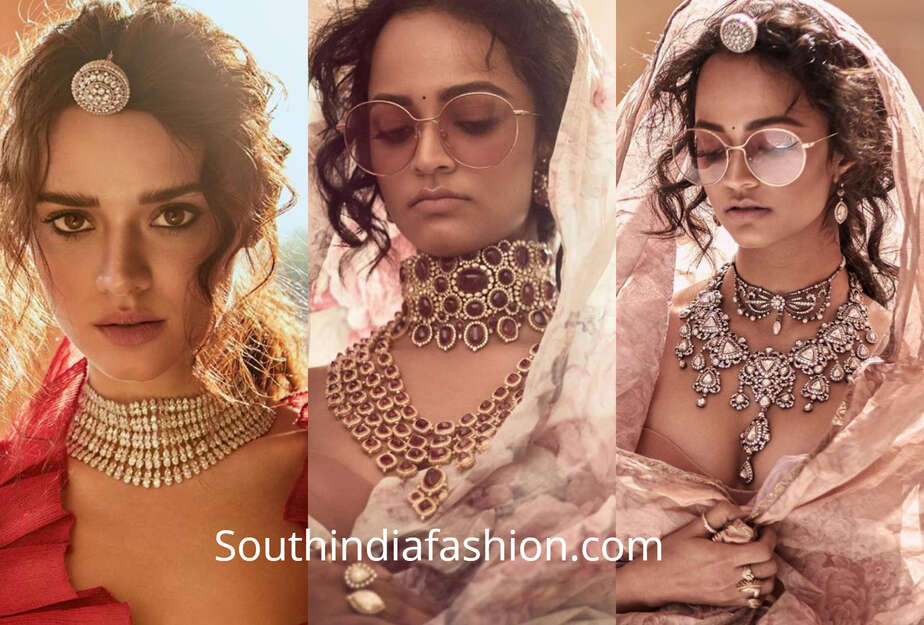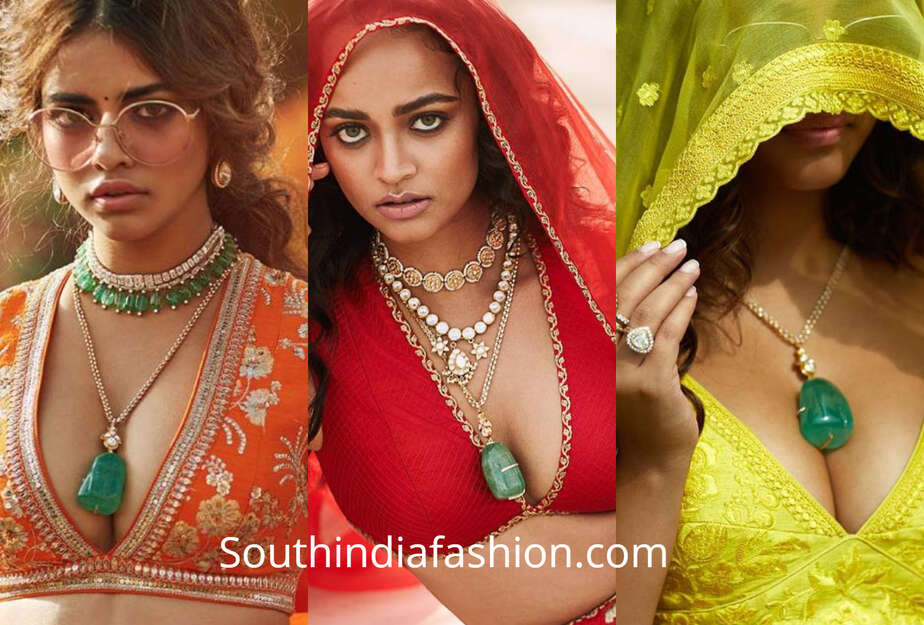 Apart from the mesmerizing collection of outfits, the Sabyasachi new jewellery collection was another thing that caught our eyes. The magnificent collection consists of pearls, uncut diamonds, sapphires, and emeralds! Paired with their gorgeous couture, the models are seen donning some opulent chokers, necklaces, earrings, and bangles. The delicate and intricate work surely is a hit just like the luxurious Fiza Collection.
Sabyasachi Mukherjee justifies the undeniable Master of Fashion tag with this collection, doesn't he? Adding to your 'dream lehenga' goals, he has yet again left us all astonished with this Spring Summer 2019 collection.
Are you too drooling over the collection just like we are?