Sarees are the ageless piece of clothing that has Indian heritage and culture wrapped around it. And there's no denying that almost every Indian girl loves rocking a saree on different occasions. It doesn't matter what body type you fall under, sarees are always adaptive and look marvellous when draped impeccably well. It's a myth that only tall ladies can pull off looking gorgeous in a saree; even if you are short – you must know the right tricks to look sizzling in this gorgeous piece of clothing. Are you wondering what these tricks are and what type of sarees look good on short height girls? Scroll away and archive these tricks on how to rock a saree like a pro in spite of being short in height –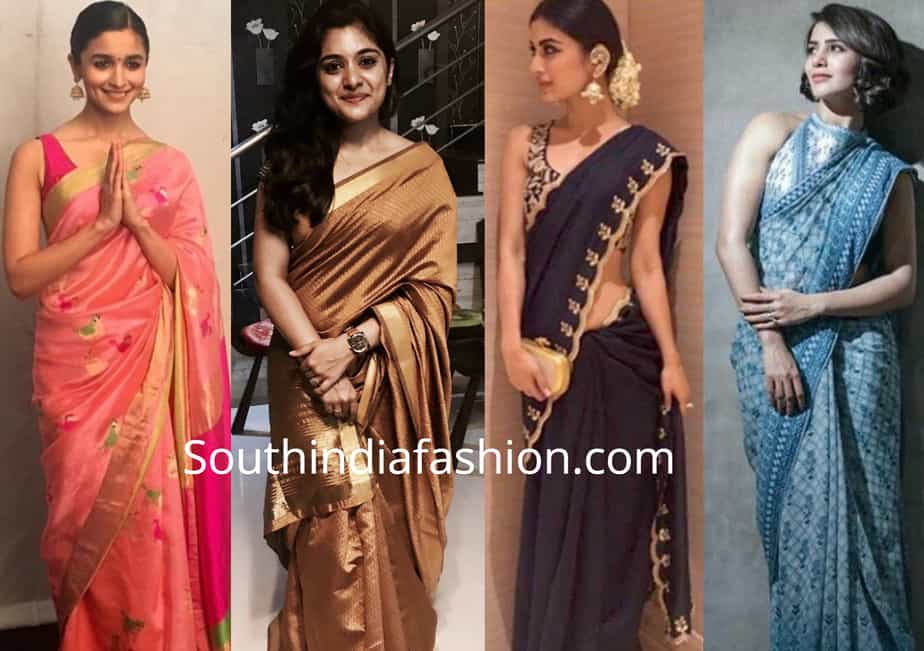 How to Wear Saree for Short Height? Here are 6 Pro Tips:
1. Avoid Big and Heavy Borders
Heavy borders don't work that well for short girls. Saree with big or heavy borders visibly reduce the length of the saree that eventually makes you look even shorter. Ditching sarees with big borders and opting for the ones that have unconventional or thin borders would be a perfect choice as they will help you create a vertical illusion adding to your height.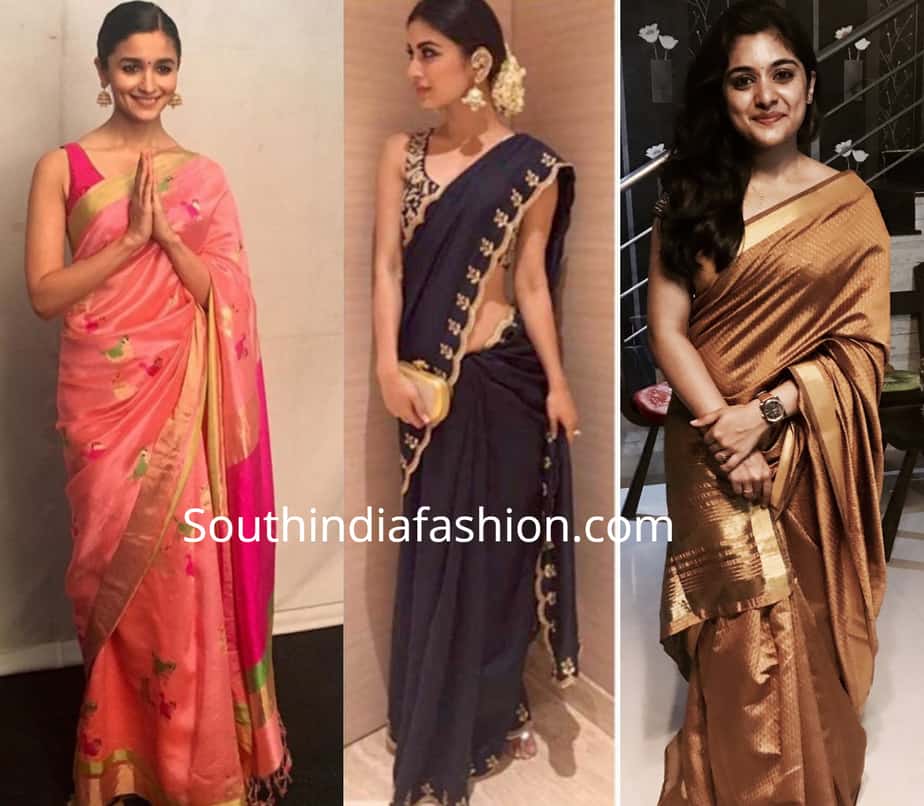 2. Keep a check on the blouse pattern
There's nothing as bad as an ill-fitted classy blouse for your favourite saree as it can add a lot of messiness to your look. The thumb rule to avoid looking like a mess is to keep a check on the length of the blouse. It shouldn't be too long or too short as you might end up looking stuffy and fuller. Opt for low-cut necks and avoid high or collar blouse if you fall under the categery of short girls.
3. All About Picking The Right Fabric
Picking the right kind of fabric is extremely essential if you don't want your short height to work against you. Always opt for sheer, light-weight and flowy fabrics as they sit around your waist properly. If the fabric is stiff or thick, it adds more volume to your look and ends up making you look shorter and broader. Fabrics that you should opt for are chiffon, georgette, silk, linen, satin etc.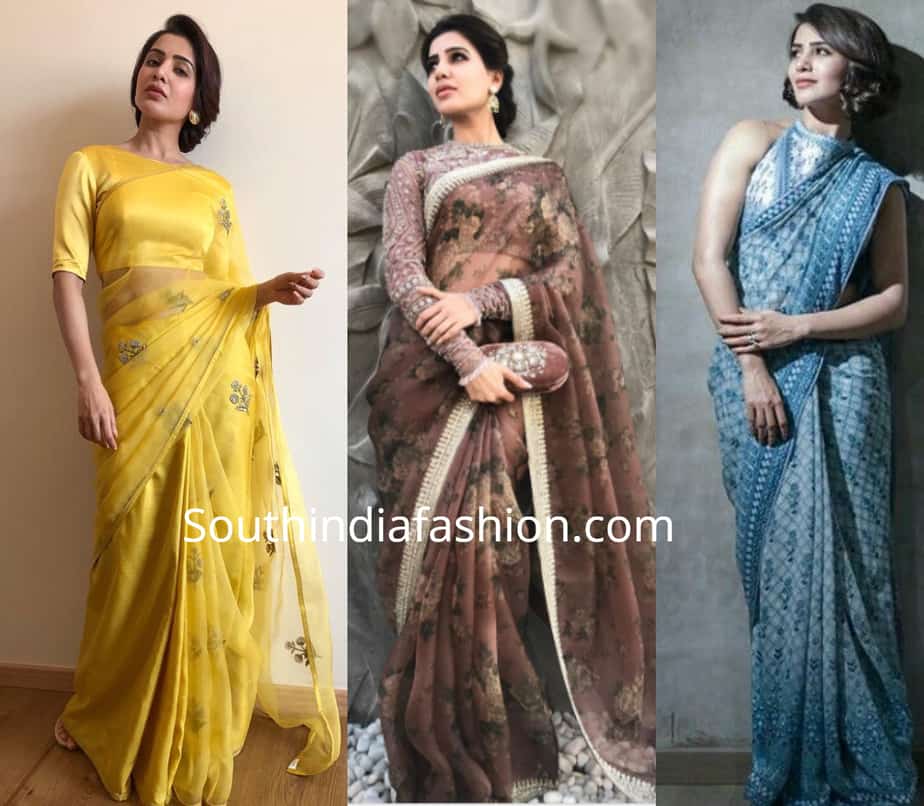 4. Fitting and Pinning
Pining your saree right is very crucial and important. If not done right, it can make you look unflattering, messy and even more shorter in height. While pleating and creasing the saree, make sure you place them right and pin it up well to emphasize and enhance your curves. Also, ditch the oversized petticoats and opt for the slim fitting petticoats to accentuate your curves and boost your look.
 5. Minimal Accessories
Adapt the trend of statement jewellery – pick just one or two pieces of jewellery to accentuate your look. Wearing the entire collection of your jewellery can make you look gaudy and shorter as it causes a lot of drama around your outfit. If you are wearing a bold necklace, go lighter on the ears. Always pick one – either a statement finger-ring or a bold bracelet or handcuffs.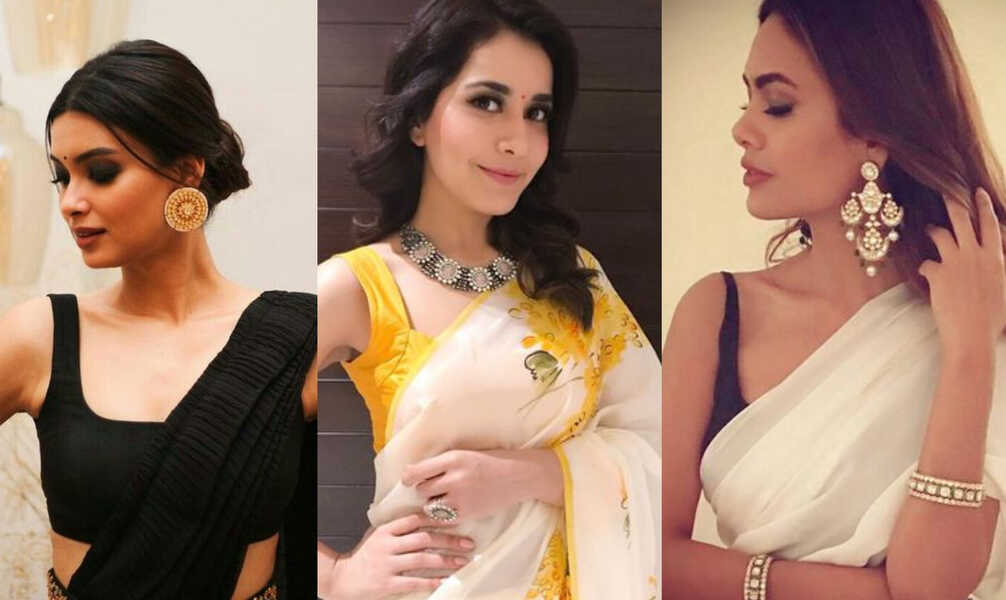 6. Pick the Right Footwear
Heels are a boon for girls short in height. You may or may not be someone who prefers wearing heels often, but a saree look is somewhat incomplete without heels. You can ditch stilettos if you aren't comfortable wearing them along with your saree, and opt for kitten heels, blocks, pumps or wedges instead. High heels intend to add to your height and help you achieve the perfect graceful saree look so a little bit of heels is very necessary!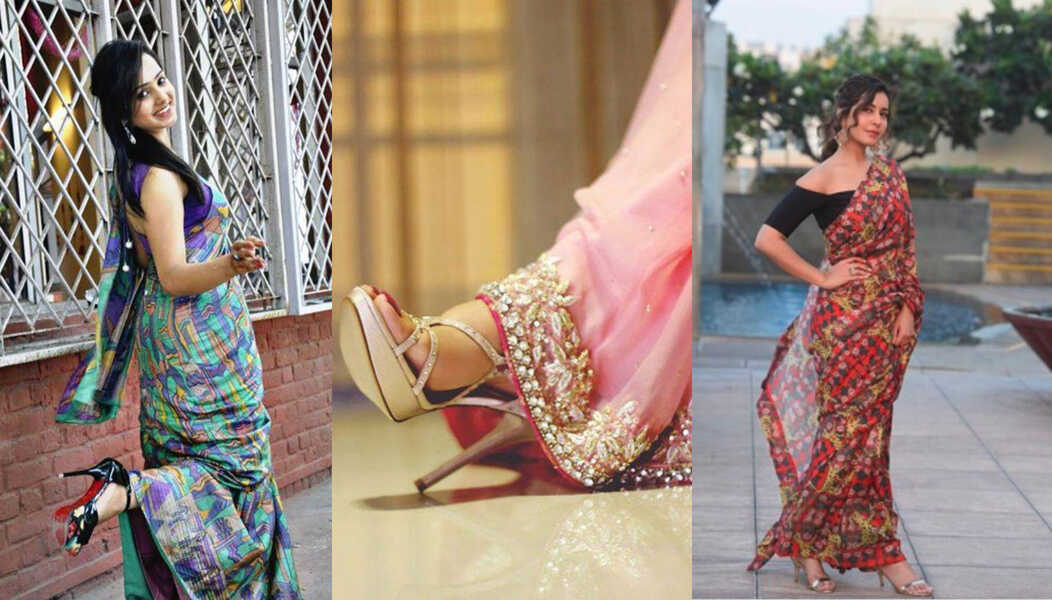 Hope these tricks were all that you were looking for. Keep rocking that saree!