It is that time of the year once again, when we celebrate love and spend time with our loved ones. Valentine's Day is just around the corner. Whether it's right to celebrate love on one day or wrong, let's leave this debate to others. Let's talk about what to wear on this special day. Needless to say, the color of the day will of course be red. So, here are some outfit ideas for all those girls and women who are worried what to wear on Valentine's Day.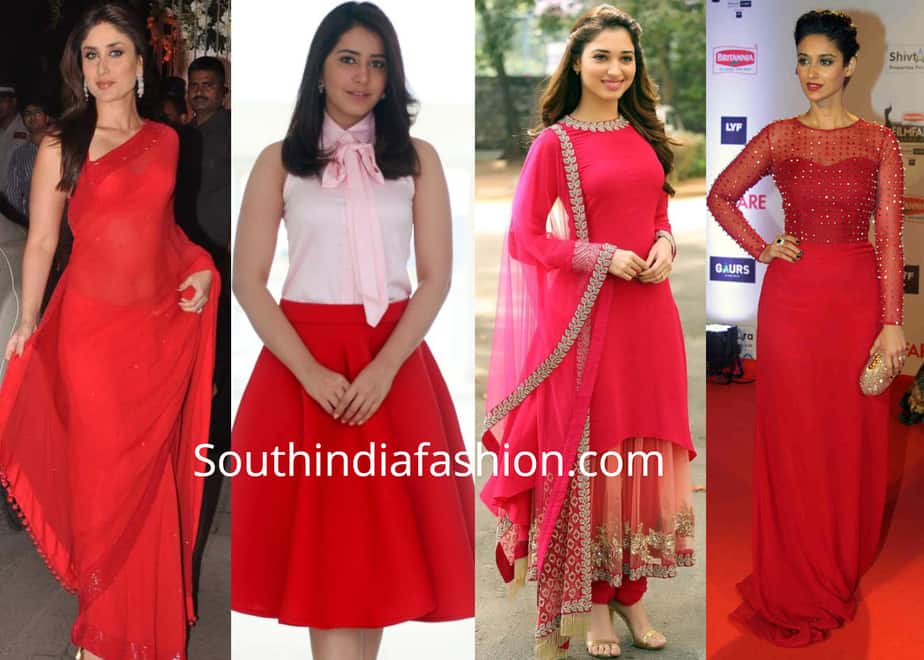 This is what you got to wear at various times on Valentine's Day –
Casual First Date for Youngsters
Valentine's Day is incomplete without red outfits. So, if it is your first date with someone special, you can certainly wear a red dress. But as it is a first date and a very casual one, you got to keep it simple. Don't be too experimental or too daring. Pick a casual outfit that is youthful and comfy too. Dewy make up, nude lips and casual hair should round up your first date look.
(Shop red dresses online HERE!)
A Movie Date for College Goers
If it is a movie date with your loved one, you got to keep it comfortable and casual. Also, movie theaters are too cold so wear something that keeps you warm. A red skirt is ideal for such dates. You can balance the colors by wearing a pastel colored crop top or a casual shirt.
(Shop red skirts online HERE!)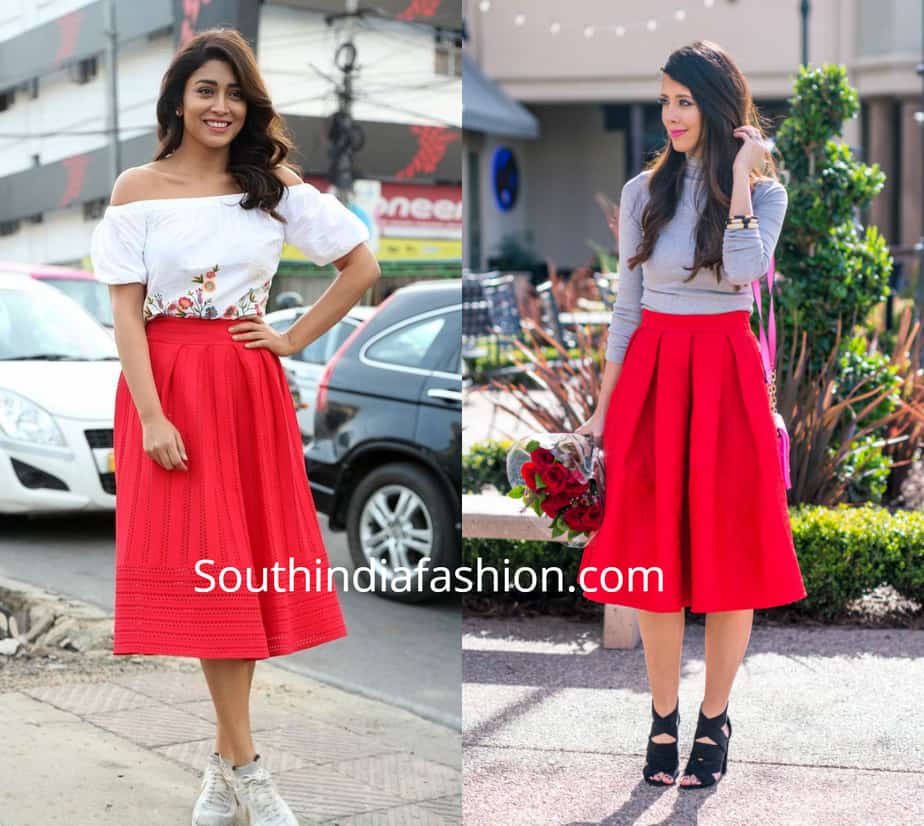 Dinner Date for Women
If you are going on a dinner date with your husband, rekindle the love. Choose to wear a nice red gown or even a red salwar suit. It will be a slightly formal wear but can be worn at casual outings too. Soft curls, glowy makeup and high heels along with a golden clutch will complete your fabulous look.
(Shop red salwar suits online HERE!)
If you are a married woman going on a date with your husband, you can also wear a beautiful red saree and wear crystal jewels to look like a goddess.
 V-Day Party for Women
If you are a woman who loves partying, then you can wear a fancy slip dress or a red gown to the V-Day party. Gloss makeup, red lips and blow dried hair should complete your party makeup. Just keep your look elegant and look like a diva. Accessories must be a classy pair of pumps, a clutch, delicate jewelry and a huge smile.
These are some Valentine 's Day looks that you can wear on this February 14th.