Who doesn't want to look young? While much of our looks depends upon our attitude, our hairstyle also plays a very important role in how we look. Some hairstyles can make you look younger, while others can simply make you look older. You can pick according to the situation and the outfit that you are wearing.
Here are some hairstyles that make you look younger –
Tight Ponytail
The time tested solution for a bad hair day when you really want to look young is to pull all your blow dried hair together and tie it into a tight pony. This is a simple hairstyle that can go with any of your outfits and looks. You will look absolutely fresh and young when you wear a tight pony. Also, this hairstyle doesn't need any dramatic makeup or accessories.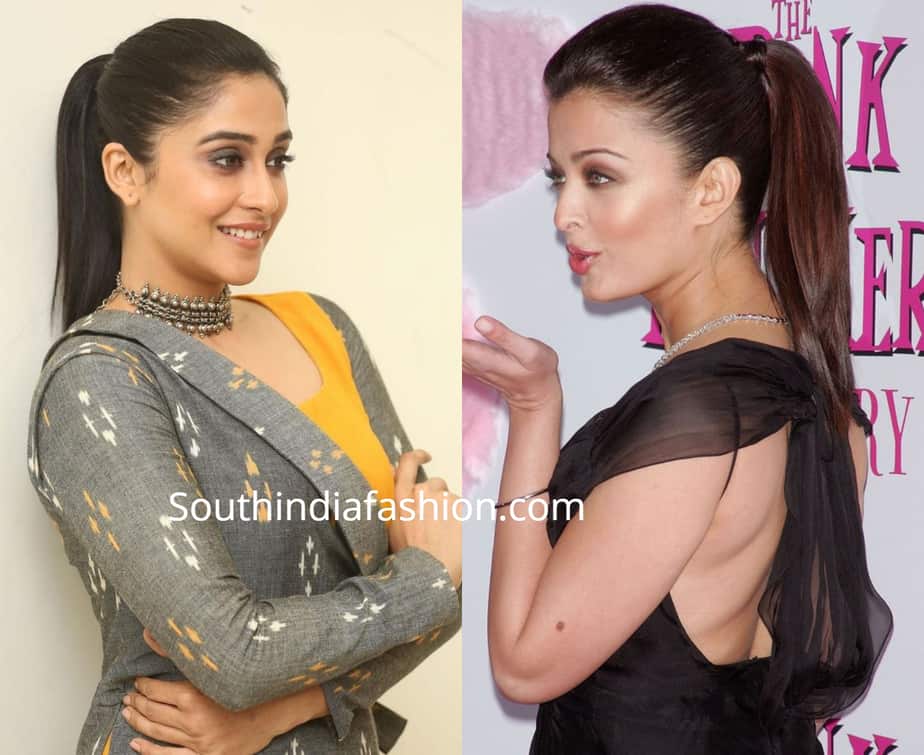 Center Braid Hairstyle
This is rather a youthful hairstyle that you can try only with hip and fun outfits like min skirts, dresses and jeans. Pull up your hair at the center and weave a braid. Let the remaining hair fall free on both the side. This quirky hairstyle is for women who want to make a statement. Minimal makeup and stud earrings are all you need with this hairstyle.
Side Braid
Part your hair on one side and on the smaller part, weave a tiny little braid up until the end of the strands. Instead of leaving your hair free, this is a twist that you can give a plain hairstyle. This hairstyle particularly goes well with traditional and semi-traditional outfits. You can wear heavy statement pieces on your ears and neck as accessories along with this hairstyle.
Two Pig Tails
The hairstyle that we all wore when we were kids, nothing can make you look younger than two pigtails on each side of your head. It gives childish vibes and goes well with western outfits. Avoid wearing any accessories or makeup along with the hairstyle as it looks the best only when you keep it simple.
Waterfall Braid
Part your hair on one side and begin braiding by adding in strands as you proceed. Take the braid up until the end of the strands. This hairstyle is suitable for Indo western looks as well as traditional outfits. Go for jhumkas and a bit of festive makeup when you are wearing this hairstyle. It will look perfect.
Bun
If you are in no mood for complicated hairstyles, go for a large retro bun. This is a hairstyle that compliments any kind of outfit be it a saree or a dress. Avoid any accessories as the bun in itself is very dramatic.
These are some hairstyles that will make you look younger.