A bride's prized possession, a mother's beloved treasure and a daughter's dream- this is a Kanchipuram saree for you. Also known as Kanjivaram saree, this saree comes to you from the nooks and corners of the SilkCity- based in the southern part of India, Tamil Nadu – a town of people who weave and craft silk threads for a living. It is believed that these weavers are the descendants of sage Markanda, who worshipped Lord Vishnu and wove the fabric from lotus tissues.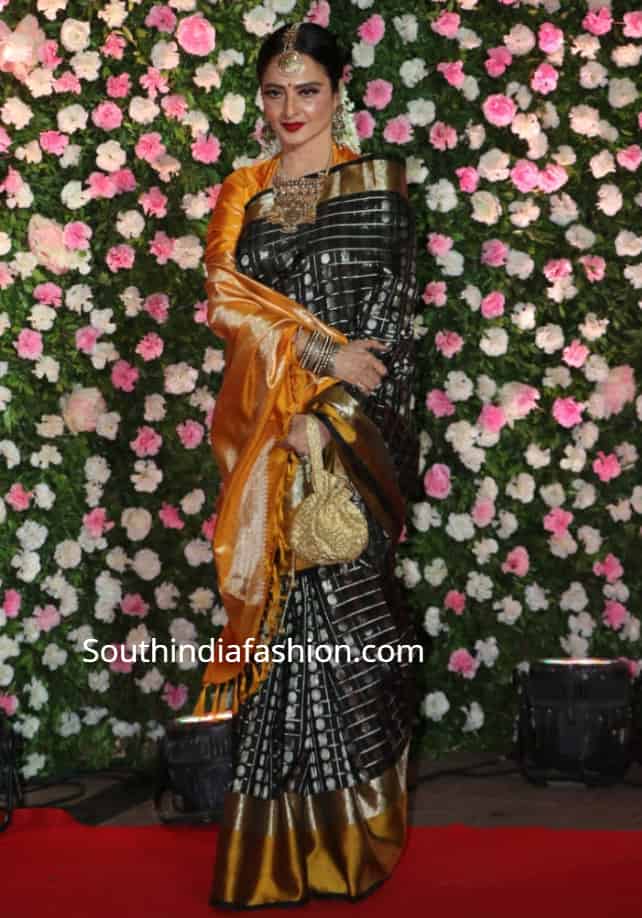 Kanchipuram Sarees: An Overview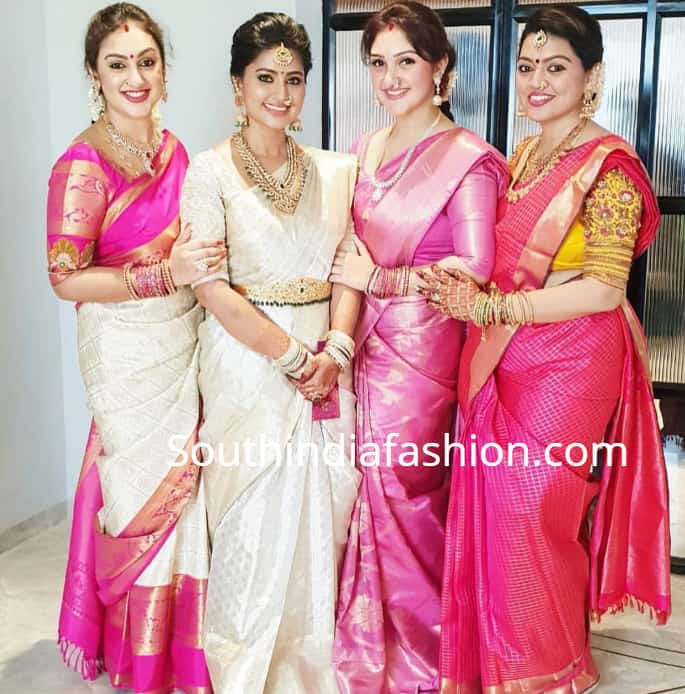 A Kanchipuram saree features bright colours and excellent silk thread work. The broad and vivid zari border on the border and pallu give it a distinctive appeal. It flaunts shining borders and a luscious texture along with fine patterns and motifs crafted with utmost precision. Usually, the motifs of flowers, peacocks and tales from Ramayana and Mahabharata are depicted on the saree.
The sarees, at present, are woven from the pure mulberry silk sourced from South India. The zari for the saree comes from Gujarat. In an original Kanchipuram saree, the saree body, border and pallu are woven separately and interlocked with each other so strongly that it doesn't come off even if you apply an immense force to it. The other benchmark of a Kanjivaram saree is that its border and pallu are always in the contrast colour from the rest of the saree. A zigzag line marks the beginning of the pallu.
However, sporting and buying an original Kanchipuram saree isn't an easy task despite you believing it to be. The machine loom sarees are a cheap imitation of the original and even though, it is difficult to tell them apart. You can also find several art silk sarees at the fraction of a cost that aims to be a Kanchipuram but falls short of expectations drastically.  Similarly, you can find a range of sarees at different stores claiming to be the one and looking to partake in your hard-earned money. Not all that glitters is gold. And not every silk saree is the Kanjivaram. This is why we bring you this -a comprehensive guide to shop smart and right! Here's our tested, tried and trusted places to buy Kanchipuram sarees and get the best value for your money in terms of convenience, quality and authenticity.
Looking for a range of Kanchipuram silk sarees that are authentic and reasonably-priced?  Sarees that are certified by Indian government's Silk Mark India for their purity and authenticity? Bharatsthali is a fair-trade online saree shop that sources its sarees directly from the weavers in Tamil Nadu. It offers a range of sarees at your fingertips and delivers all over the world. The best part is you don't have to hop from one shop to another. Besides s, you can always keep checking the website for festive discounts and promotions codes for a wholesome saree shopping experience.
Nalli
Nalli is a famous handloom shop that brings you fabrics and brings you saree from every part of India. The shops can be found in almost every big city.
Fab India
You can find a range of sarees including Kanchipuram at Fab India stores. The stores can be found in every major city in India and abroad.
Utsav
This online store offers you fabrics and a selection of sarees online. The saree selection can be narrowed down for price and fabric as per your preference and budget.
Panash
Panash is an online saree store that offers a range of Kanjivaram sarees too. The interface of the website is simple and makes it easy to shop around.
Brij Sarees
If you are in Delhi and looking for sarees for a bridal trousseau, Brij Sarees in the famous Chandani Chowk can help you a great deal. You can walk to the stores and look through the selection.

Parijat Stores
You can shop online for Kanjivaram sarees online on Parijat Stores. The traditional silk sarees are available here at various price points for you to buy. The website offers Kanchi silk organza along with traditional Kanchipuram saree.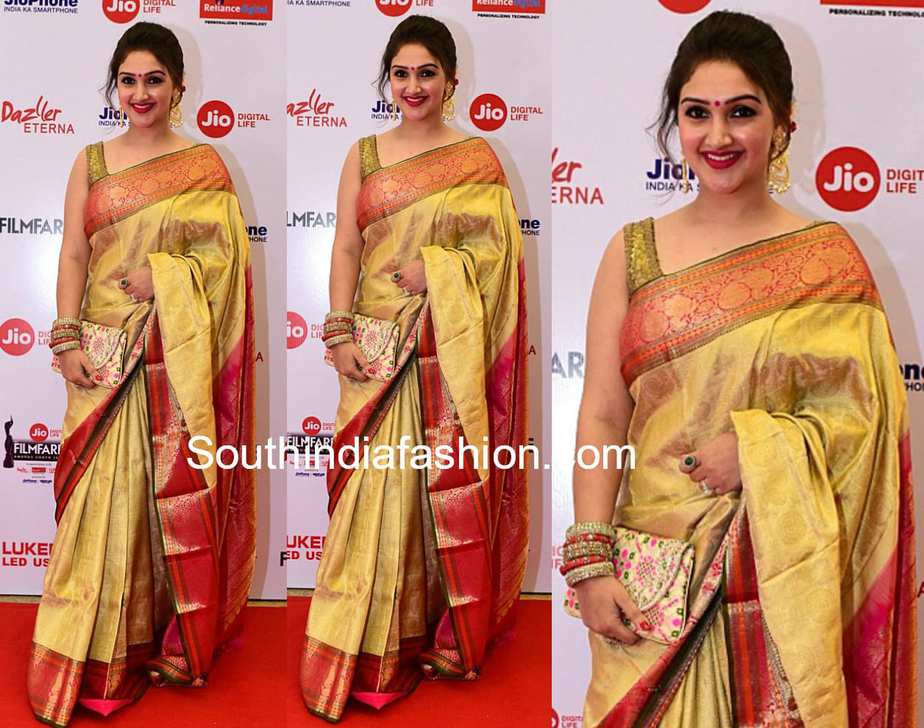 Sarees have always been an integral part of Indian Lifestyle. The preferred and go-to option for most of the women, a saree is a failsafe choice when you don't want to put a wrong foot. Even in sarees, silk sarees, especially the Kanchipuram drapes are considered to be the superior ones. So much that a bridal trousseau is incomplete without a Kanjivaram saree. The elegance and class – it brings onboard are outstanding and unparalleled. With this smart shopper's list, buying a Kanjivaram saree becomes easier than ever! This list comprises the top players in the offline and online segment. So, whether you like to go from one shop to another in the search of the perfect Kanchipuram saree or prefer convenience without compromising on the quality.