Wearing glasses with saree may sound odd but in reality, spectacles are one of the smartest accessories to pair with your six yards look. Just ask Kiran Rao, Kangana Ranaut and Vidya Balan. They always manage to look stunning despite wearing glasses. Whether they're prescribed glasses or ones just for style, there's a lot of tips and tricks to master the perfect spectacle look. Read all about them below.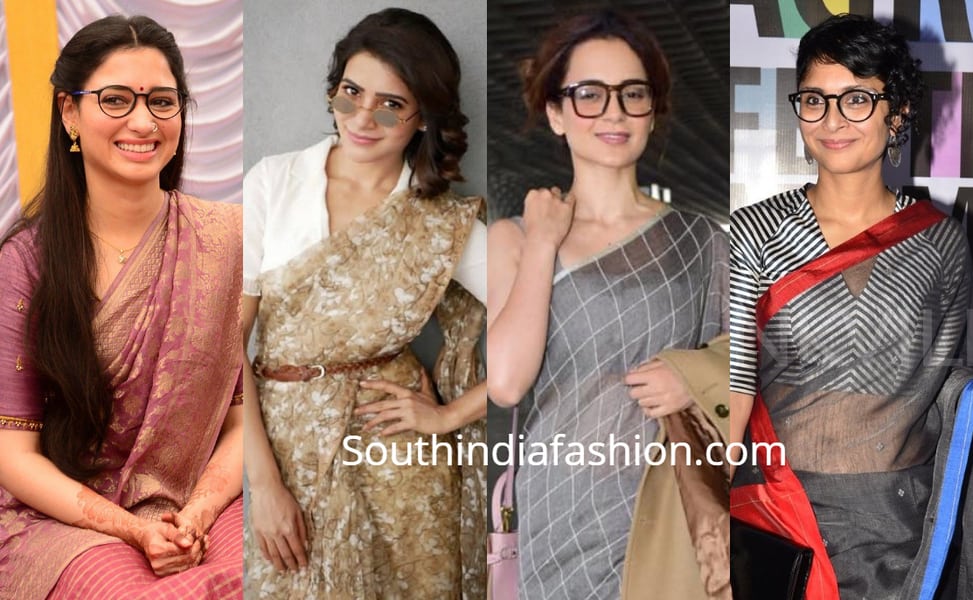 The first thing to keep in mind is the shape of the frame. Choose one that's more suitable to your face shape.
Round and oval faces can easily pull off rectangular, square and cat-eye frames. For square-shaped faces, oval and round frames look great. As for triangular and heart shape faces, wing tip, square and round retro frames are ideal.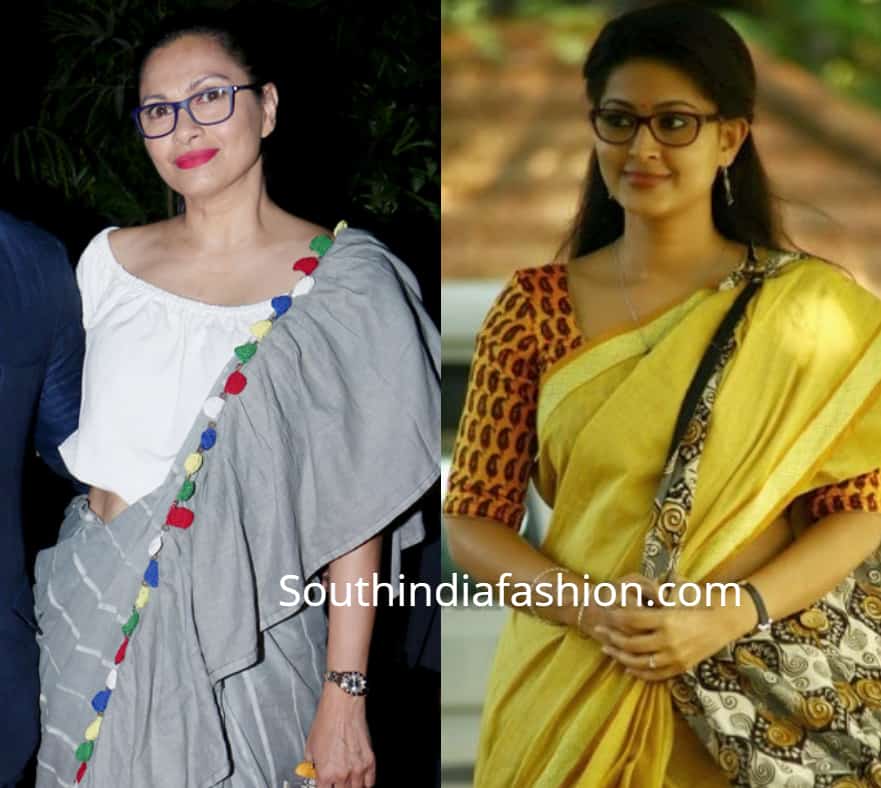 Spectacles tend to make your eyes look smaller than they are, especially if you're shortsighted. So go bold with the eye makeup. Line your eyes with a rich black, pop on some extra mascara and add some kohl to your waterline.
Make sure your glasses are a solid color and don't have any prints or designs or they'll clash with any printed saree you wear. However you could choose a color for your glasses that is contrasting to your saree for a unique and youthful feel.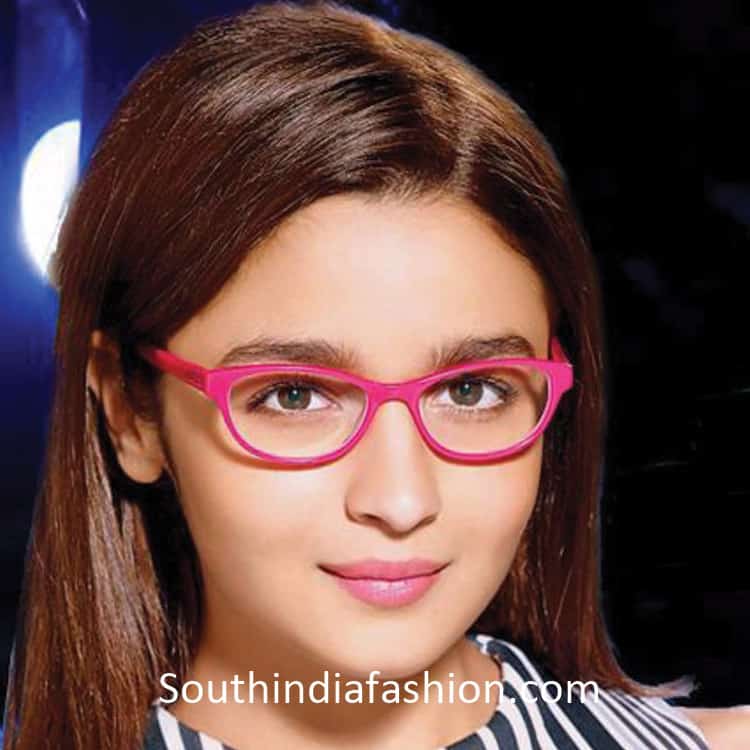 In case colors are not your thing and you want to play it safe, simply go for a solid, classy black. It's bound to look great no matter what you wear it with.
If you really want your eyes and eye makeup to pop, choose a pair of chic rimless glasses.
Whoever said glasses are for geeks and nerds, is completely wrong! Style your saree the way you want with the perfect pair of spectacles that suit you the best. Whatever you wear, just wear it with confidence!