Capture the beautiful moments with your love designer karva chauth sarees
The traditional zeal of Karva Chauth day is filled with colors of love and enthusiasm. One of the unique festivals to celebrate love between married couples has both cultural and social significance. Prepare to look gorgeous and celebrate the day with trending karva chauth sarees!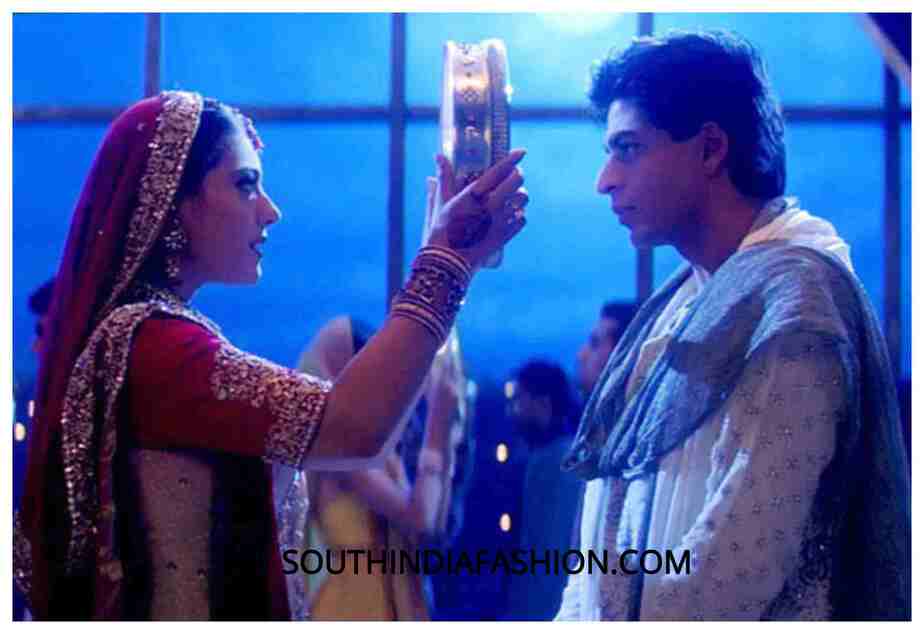 Who can forget the bubbly and effervescent Kajol and Shah Rukh Khan celebrating Karva chauth in Kabhi Khushi Kabhi Gham! Bollywood celebrates this wonderful festival of love between partners in extravagant style. And, not only the stunning dapper-looking pictures make us feel to live the moments in style but inspire and prepare us to look gorgeous for the day. Karva chauth saree has a special significant role in creating those lovely cinematic shots. So, get ready to re-imposed the faith and trust in the beautiful festival in stunner avatar with beautiful Karva Chauth dresses.
High On Spirit Festive Season Sarees
Navratri and Dussehra are just ended and we are now ready to celebrate Karva chauth and Diwali. Popularly celebrated mainly in North India, the festival of karva chauth has special significance for married couples. During the day wives fasts without water and food to seek blessing for their beloved husbands and husbands comes with gifts for their lovely wives. At the end of the day, in full Solah Sringar the wives dress up in karva chauth sarees and worship moon and their husbands to open the fast.
Colors Preferred For Karva Chauth Sarees Or Designer Dresses For The Day
In Indian traditions, red color has special significance for married woman. And, this is the color usually preferred for wearing at Karva Chauth Puja. More upon it, there is much scope for experimentation in terms of finding the right shade red color shade for karva chauth saree. If you have already worn the traditional red color saree last year, you may try golden saree with red blouse or trending two color or half-half saree designs.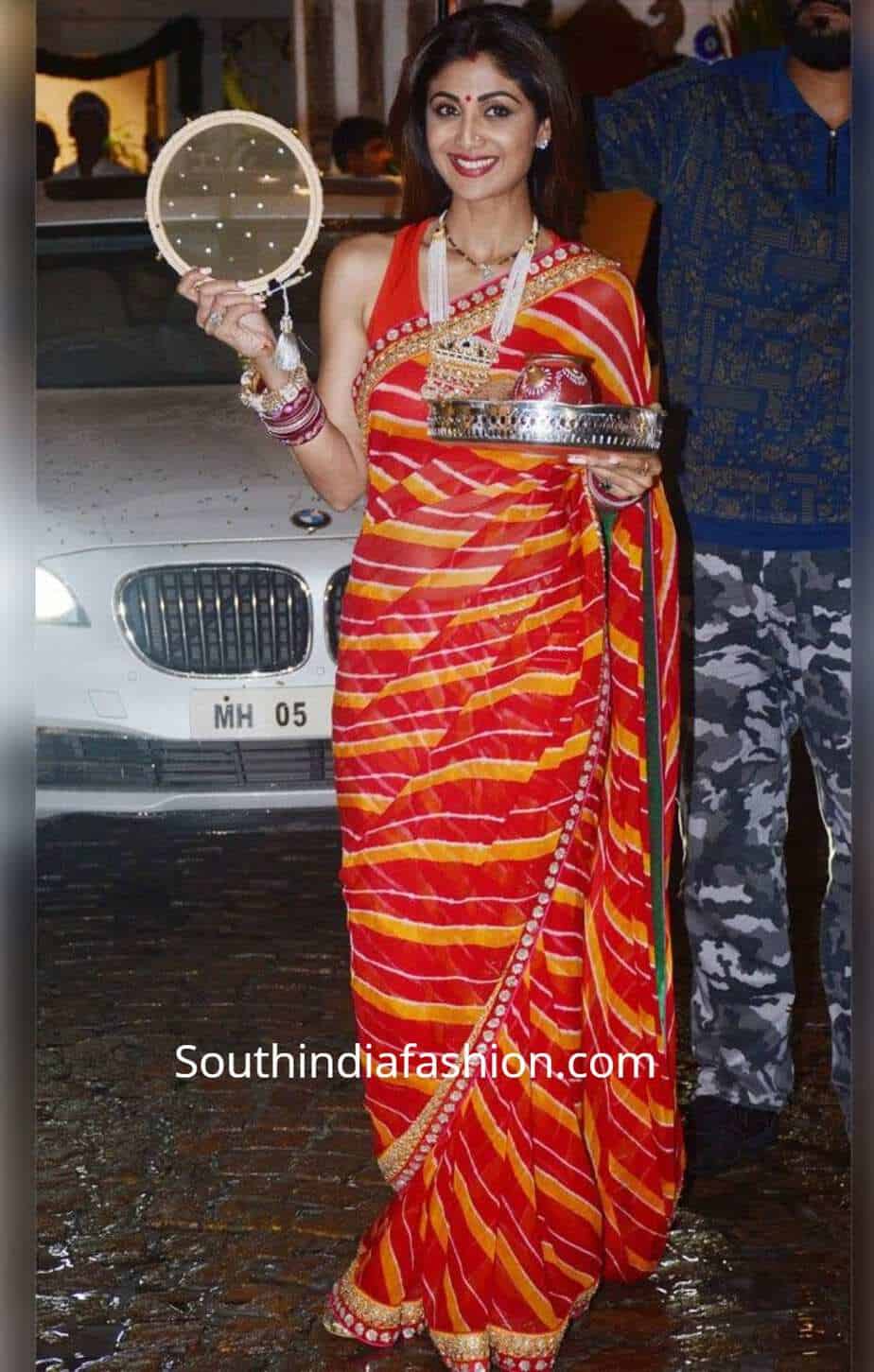 Also, there is scope of taking a red duppatta on saree to look traditional, trendy and fashionable all together.
Scope For Experimentation And Stand Out
At that matter, there is lots of scope in experimenting in terms of fabric and work as well when you are deciding karva chauth sarees.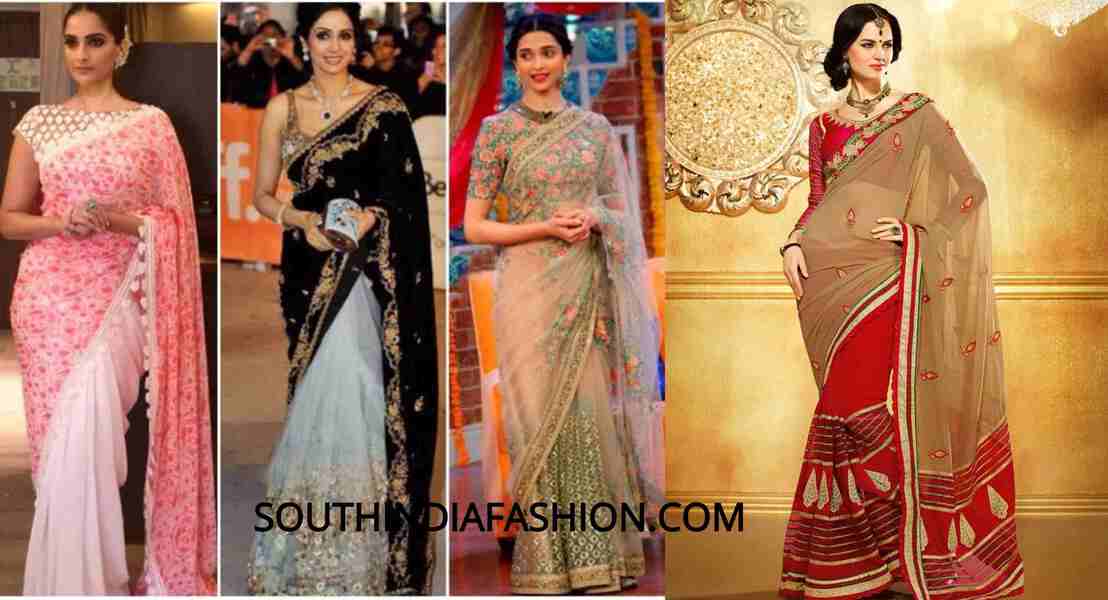 Other colors such as pink, green and gold are also favorites for the day. But, don't forget to match styling with something red on this day. This color stands for purity and chastity in our tradition specially for married women.
Accessories that complete karva chauth saree look bindi, tika, bangles, earrings, nose pin, nail paints, mehendi on palms etc. Yes, make sure to complete the sixteen types of traditional make ups to feel the enthusiasms of the day.
We wish you a wonderful, cheerful, and loving Karva Chauth, pretty ladies. Post your comments and share your loved karva chauth sarees with us, we love to know!