The festive season has begun with a bang. We have many festivals lined up one after the other and there are lots of events that you must be going to. So, this is the time to show off your new hairstyles that go well with your outfits. Do not go with the same hairstyle each time you attend an event. Make sure you have a different hairstyle for each festival this year. Here we bring to your seven easy hairstyles that go well with ethnic outfits.
So, here are seven hairstyles that suit your traditional outfits:
1. Beach Waves Bun
If you have curly beach waves, use them to make a casual bun. Part your hair on one side and make a back bun that is full of beach wave curls. This hairstyle goes well with lehengas as well as sarees. Wear a pair of large jhumkas and you are ready to rock the look.
2. Braided Crown
On the top of your head, weave a braid from one end to another as though you are wearing a braided headband. This looks ethnic and traditional. You can also have a centre parting just before you braid the crown. Large jhumkas, ethnic lehengas and festive makeup are what you will need to round up the look.
3. Twisted Fishtail Braid
A fishtail is so old school, now you have to twist it a bit quite literally to make it unique. As you weave the fishtail, twist your hair so that you get a DNA strand shaped braid. This is quite popular among the youngsters. The twisted fishtail looks good with kurtis, salwars and even maxi dresses.
4. Casual Low Bun With Lose Strands
If you are running short of time, grab all your hair and make a casual low bun. Pull out some strands of hair on both sides of your head. This will give a natural feel to the hairstyle. This hairstyle suits the lehenga or anarkali festive look.
5. Center Parted Bun
If you are wearing a silk saree for the festival, nothing goes better with it than the centre parted bun. Round up the bun with some fresh flowers, use red lipstick and gold ornaments to complete this traditional look.
6. Twisted Ponytail
Part your hair on one side and twist the hair on both the sides to create one ponytail at the back. Twist the hair further and then secure it with a band. This will give you a twisted ponytail. The semi-casual hairstyle is perfect when worn with a kurti or a salwar suit.
7. Two Parting Bun
This one quite a crazy hairstyle. You will have to part your hair at the centre and on one side of the head too. So, there will be two partings before you assemble all the hair to make a bun at the back. This hairstyle seems complicated, but is easy to make. The unique hairstyle goes well with salwar suits, sarees and lehengas.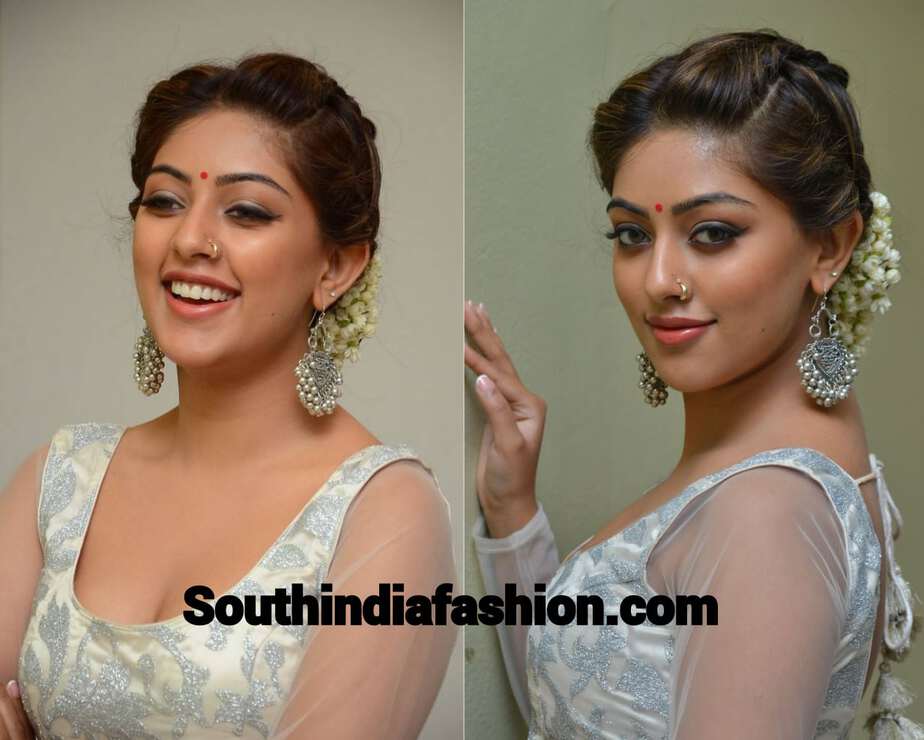 These are some of the festive hairstyles that you must try out this year.
[amazon box="B01DW7PEE4″]