Young girls are always in a hurry. They want to look fabulous, but do not have time to spare getting the complicated hairstyles. Thus, if you are suggesting them some hairstyles, they have to be uncomplicated and should be completed in five minutes. So, here are some easy to style trendy hairstyles inspired by young actresses for the young girls. Wear these hairstyles to your college, parties or even weddings to look beautiful and exotic.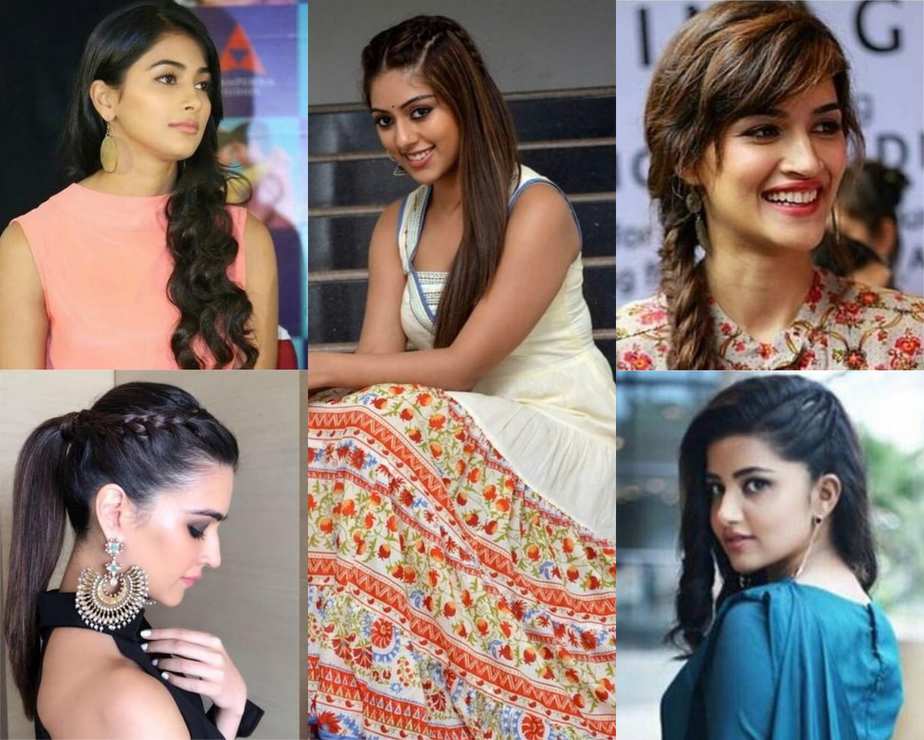 Here are five trendy hairstyles that you can style in five minutes:
1. Braided Parting with Poker Straight Hair
Part your hair at the center and on both sides just two inches from the center. On either side of the center parting, make small braids using small strands of hair. Braid the hair until half-length and secure them with rubber bands. All the remaining hair should be poker straight and left free to look gorgeous. This hairstyle goes well with Indo-western outfits.
2. Braided Strands with a Back Pony
Part your hair slightly at the center and make small braids on both sides of the partings. Bring these braids to the back of the head and secure them along with the remaining hair into a high pony. This is an interesting hairstyle that suits long gowns and skirts.
3. Cascading Curls
If you are a girl who loves simple hairstyles, then you will love this one. Part your hair on one side, curl the hair and bring all the hair on the opposite side's shoulder. The edges will have to be cascading curls that are beautiful and elegant. This hairstyle goes well with anything from shirts to salwars and sarees.
4. Curls with Twisted Strands
If you want a much complicated hairstyle in less time, then this is your hairstyle. All you have to do is part your hair on one side and on the opposite side make twisted strands that are pinned to the back. The parted hair is curled extensively at the edges. This is a hairstyle for special events. It goes well with gowns, dresses and suits.
5. Messy Side Fishtail
This hairstyle is simple. Bring all your hair to one side. Make a messy fishtail preferably not using a comb. You are ready to go! This hairstyle gels well with western outfits as well as casual kurtis too.
These are some simple hairstyles that you too can try out.