One of the most beautiful things about saree is that it doesn't discriminate. Any woman, no matter what her features are, color is or origin is, she will certainly look good when she wears a saree the right way. The key is to wear the saree in the right way and carry it with grace and attitude. Then any one will be an absolute stunner. If tall girls are worried about how they will look in a saree, they don't have to think much because tall and skinny girls do look gorgeous in a saree too. You just have to pick the right saree and wear it in the right style.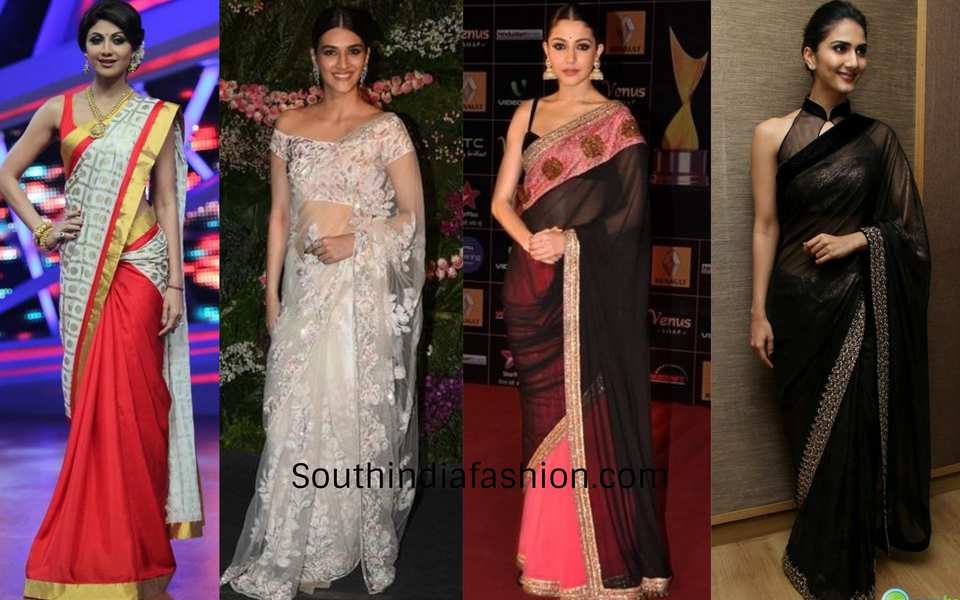 Here are some handy tips for tall girls to look drop dead beautiful in a saree:
1. Saree Material
As you are tall and skinny, you need to plump up your body through the saree you wear. Hence, go for sarees that add volume to your curves. Select cotton, jute, silk and heavy Georgettes. Do not opt for clingy fabrics like chiffon or satin. Tall women especially look good in heavy silk sarees like Banarasi or kota saree.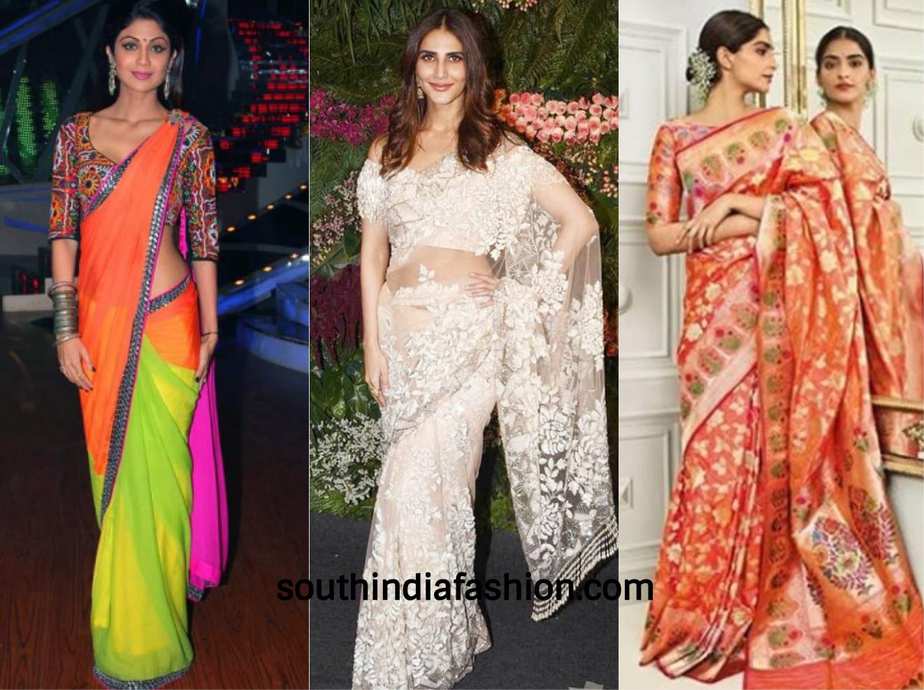 2. Blouse
If you are tall, you will have a beautiful midriff that you can flaunt while you are wearing a saree. Do not shy away to get blouses that are short. Halter neck blouses, cap sleeves blouses, off shoulder blouses and sleeveless blouses are preferred by tall girls. Tall girls can even wear embellished and embroidered heavy blouses along with plain sarees.
3. Saree Selection
You can wear all kinds of colors when it comes to sarees. Pale shades, dark shades or medium shades. Pastels and whites are also elegant and mesmerizing when worn by tall women. Unlike shorter women, tall ones can wear printed sarees to. Large patterns printed on the saree will go well with tall statures. You can also wear heavy embroidery and crystal embellished sarees.
4. Wearing Technique
No matter how carefully you choose a saree, the final look will be dependent on how you wear it. The pleats must be done neatly and perfectly. Shorter and many pleats must be done to make the saree look heavy. Tie up the saree below the navel to show off your slender midriff. Styling the pallu is optional. While some like to pleat it too, others want it to flow free. Pick your choice, but carry it with utmost comfort. Sleek pleats definitely accentuate your frame better than open pallu.
These are some tips for the tall girls to look absolutely stunning in a saree.