It is an age old myth that you cannot wear a saree to a party. Many beautiful actresses like Nayantara and Samantha have proved this myth wrong by wearing sarees to various parties and looking absolutely stunning. Yes, maybe you cannot wear a heavy silk saree for parties, but you certainly can wear light weight sarees and look amazing in them.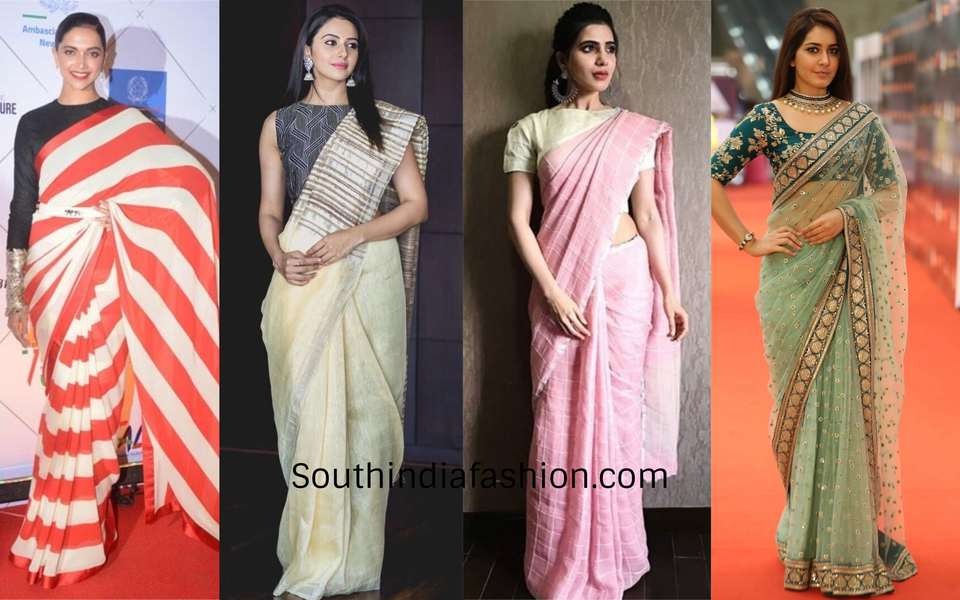 Here are such light weight sarees that will be perfect for evening parties –
1. Chiffon Saree
No better saree than a chiffon saree for any kind of party. It is elegant and can be easily carried by novices too. The chic look attained by wearing a chiffon saree can be seen in none others. If you want, you can opt for sleeveless blouses or cape sleeves blouses to look stunning.
Shop chiffon sarees online HERE!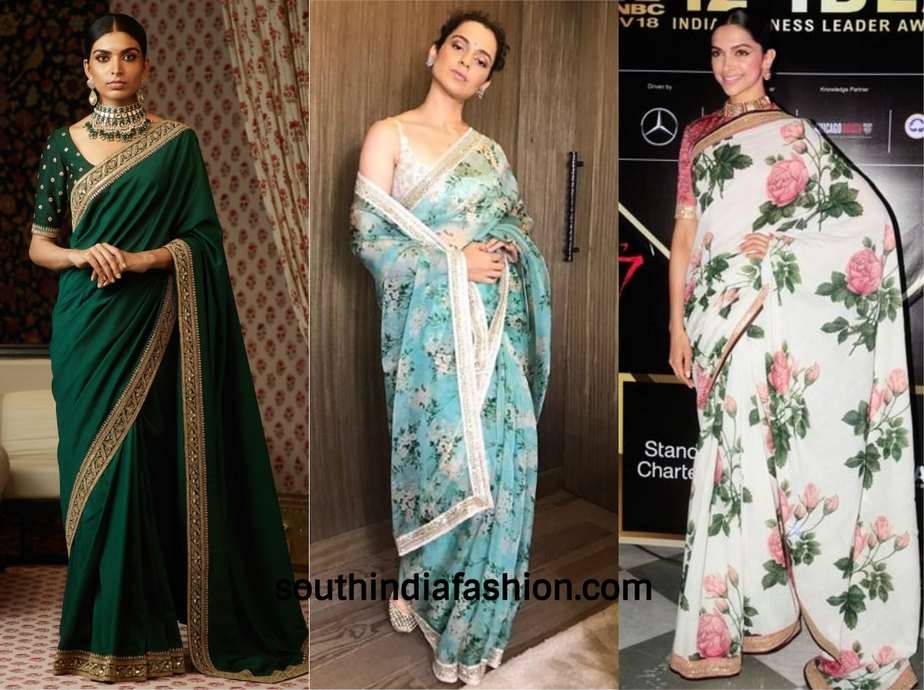 2. Cotton Saree
There is no better savior than a cotton saree when it comes to planning a party look at the last moment. Though it is the simplest of all the sarees, it looks absolutely posh when worn and carried with the right attitude. Go for elbow length blouses that are simple, yet sophisticated. (Buy cotton sarees online HERE!)
3. Georgette Saree
This is one more material that is light weight and easy to walk around in. the Georgette saree comes with prints and designs too. Go for blouses that are fancy as the saree is quite simple.
Shop party wear georgette sarees online HERE!
4. Handloom Saree
Handloom is the best pick as it has many uses right from saving the earth to encouraging the local weavers. But, one more good reason to wear handloom sarees is that it looks absolutely gorgeous. The weave, is intricate, delicate and one of its kind. Wear it with simple high neck blouses and steal the show.
5. Light Weight Silk Saree
Who said silk sarees are always heavy and difficult to carry around? You get silk sarees that are light weight and stylish too like organza kanjeevaram sarees. These silk sarees are perfect for a wedding reception party or a formal event.
Light weight silk sarees – SHOP HERE!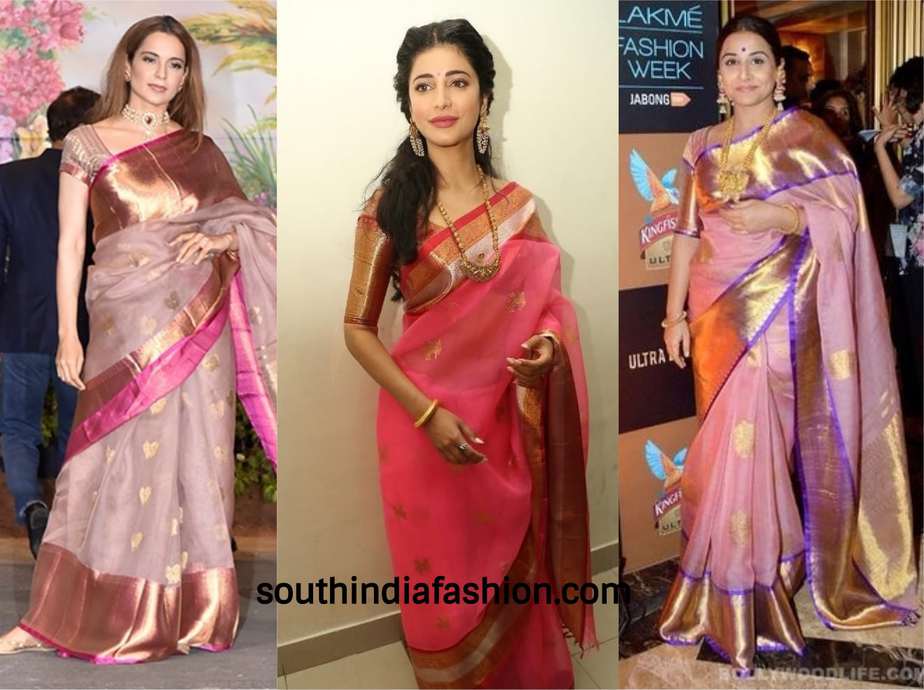 6. Net Saree
A netted saree is transparent and light weight. If you have a body that you are not shy of showing off, then you can wear a net saree to a party with a fancy blouse and be in the spotlight. Sleeveless blouses or off shoulder blouses can be teamed with such sarees.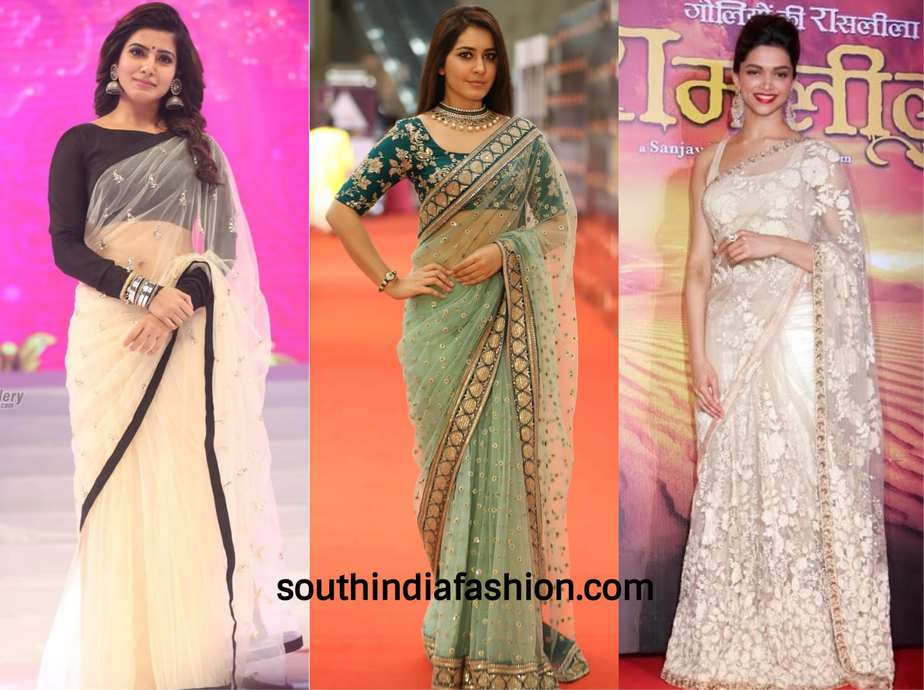 These are all the light weight sarees that you can wear to any party and rock the event.