Weddings are the most special days in a woman's life. She wants to look the best as a bride on her special day. Most of the South Indian brides opt for a silk saree on their wedding day, though they might wear lehenga or a gown for the reception. A traditional silk saree is a favorite among all the traditional brides. Well the outfit is sorted, but what about the saree colors? Silk sarees are made in numerous colors and designs, which one suits a bride?
To be frank, a bride will look beautiful in any color that she wears. But, to make the choice easier, here are some staple colors that every bride goes to for her D-day look. You too can choose from them if you are a bride to be.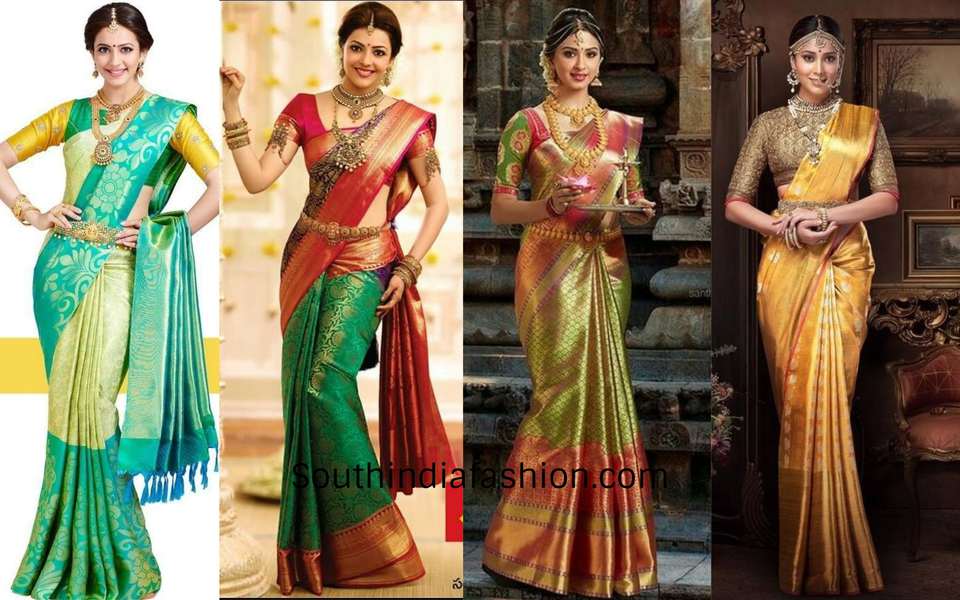 So, the Saree Colors that looks Great on Every Bride are:
1. Graceful Green 
Green is considered as a very auspicious color to wear on your wedding day in many religions. A green saree is elegant, graceful and beautiful. There are many shades of green and the darker shades are favorite among the brides as it looks good in pictures too. Green silk saree with golden border and motifs will look perfect on a blushing bride.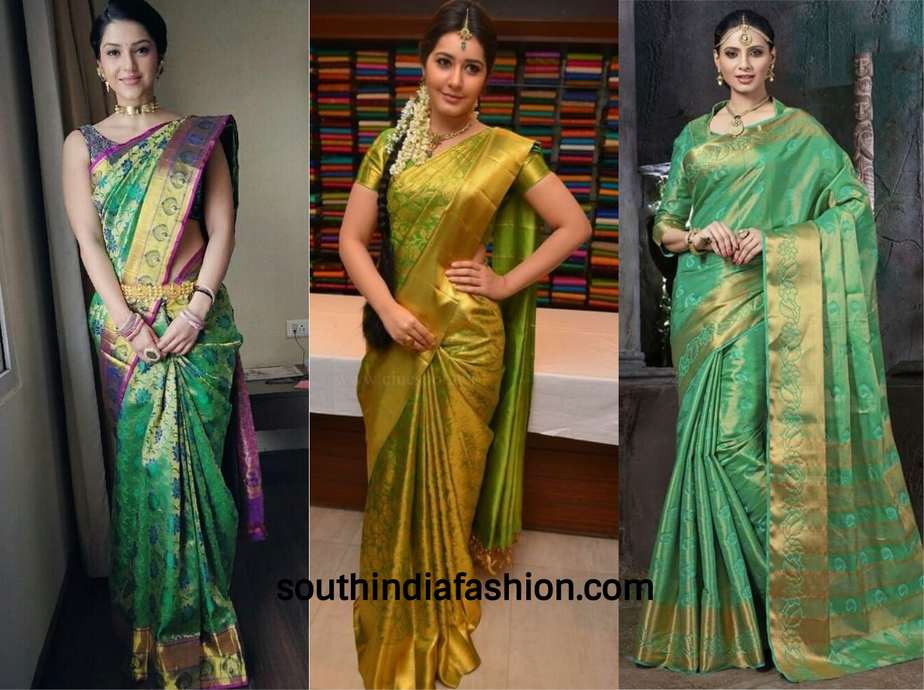 2. Regal Gold
Gold is the color if you want to look absolutely stunning on your wedding day. Heavy gold Kanchipuram silk sarees are just out of this world. They look perfectly magnificent when teamed with heavy temple jewelry and shimmer makeup.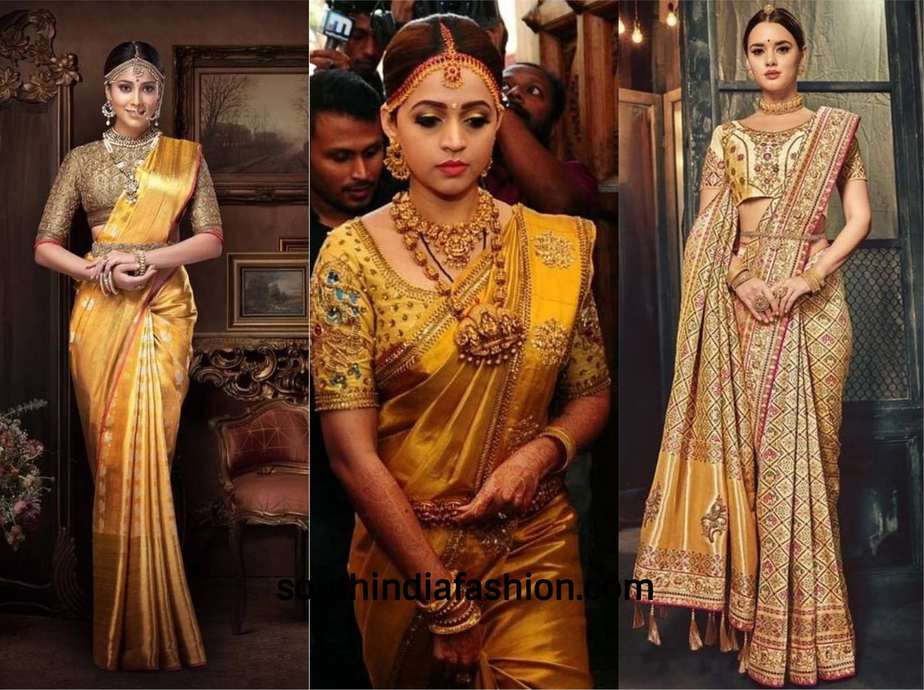 3. Ravishing Red
Red is also one more wonderful color to make the bride stand out in a crowd. The red silk saree, especially when it has golden border looks chic and attractive. Golden jewelry, dark red lips and a smile are all that are needed to compliment the look.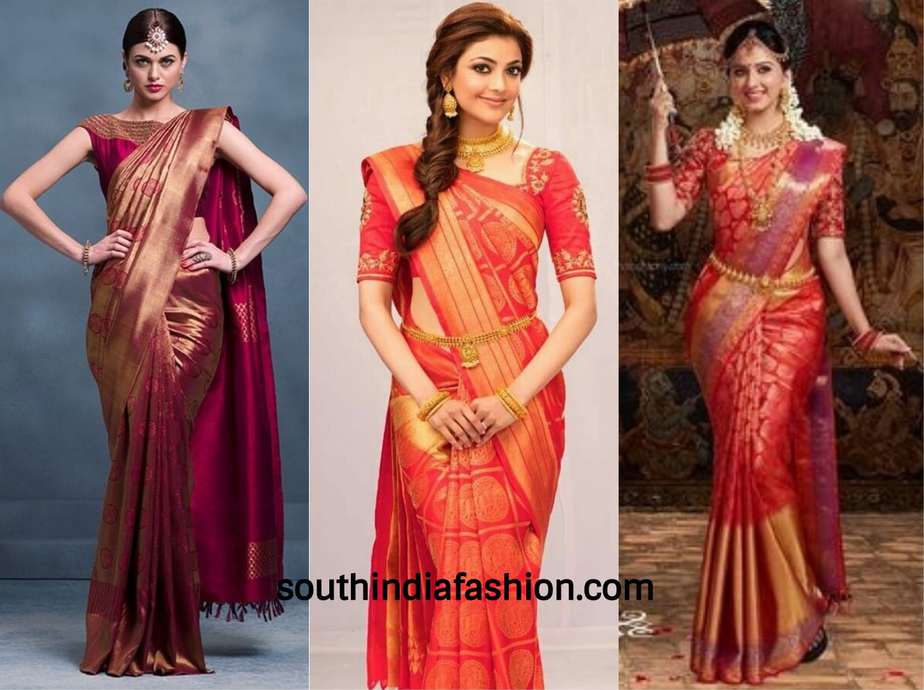 4. Elegant White
If you want to look sophisticated, yet keep it mellow, then you need to opt for white or off-white for your bridal look. It looks soft, yet stunning. If you do not like the all-white look, you can also go for white with pink or red borders, or white with golden or silver motifs.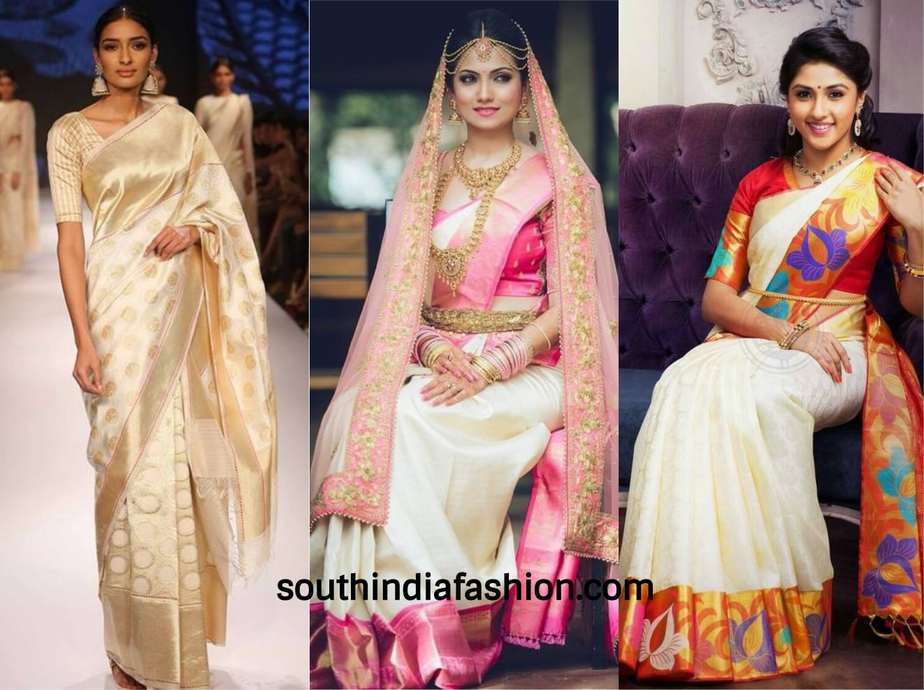 5. Bright Yellow
No bride is as bright as the one that wears yellow. It is a color of positivity and cheerfulness. Yellow silk sarees look gorgeous on brides. You can choose yellow silk sarees with contrast colored borders or blouses.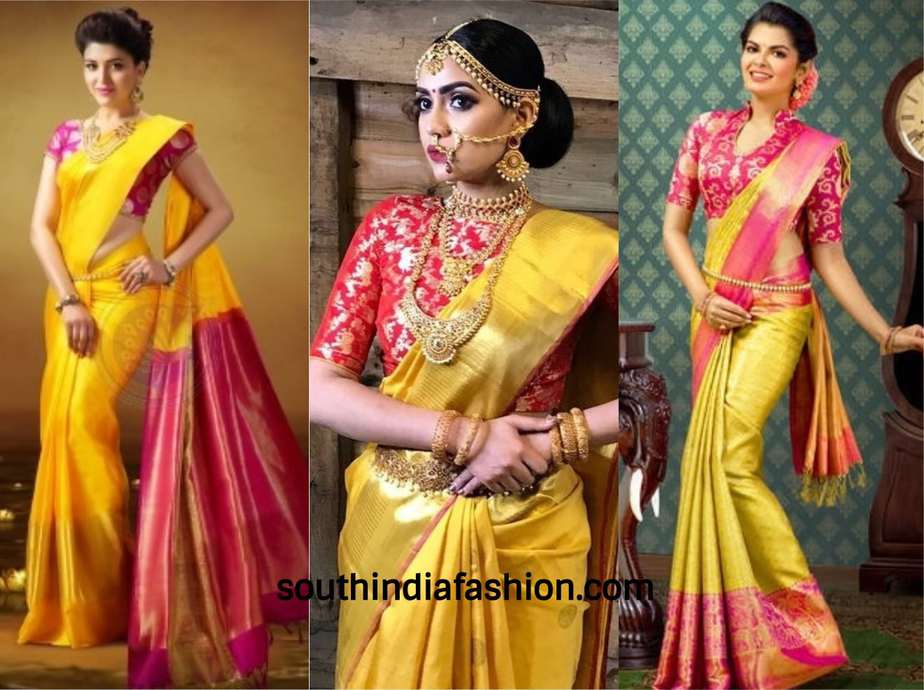 6. Vibrant Violet
If you want to go for a darker color for your saree, then you can pick a violet or purple colored silk saree that surely catches attention. Violet sarees with heavy work on them look mesmerism for sure. Use a contrast blouse to complete the look.
7. Precious Pink
Girls look cheerful and delicate in pink. After all, it is the color for the girls. So, if you want to look young and pretty, you can choose this pleasant color. Pink sarees with golden borders are perfect for the wedding occasions. This color complements all skin tones and is one of the best bridal saree colors.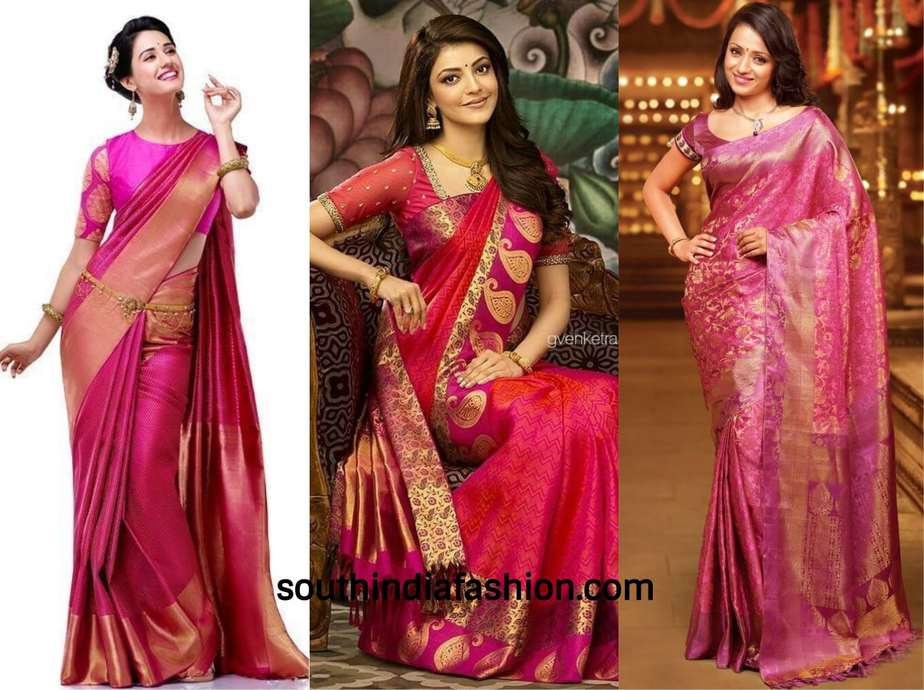 8. Outstanding Orange
Orange is one more beautiful color that you can select for your wedding saree. A heavy orange and golden silk saree is worth wearing on your special day because it's a color that attracts attention instantly.
9. Brilliant Blue
Blue is a perfect color if you want something offbeat. Blue silk sarees are pleasing because they are rich and attractive. Go for blue silk sarees with silver motifs on them.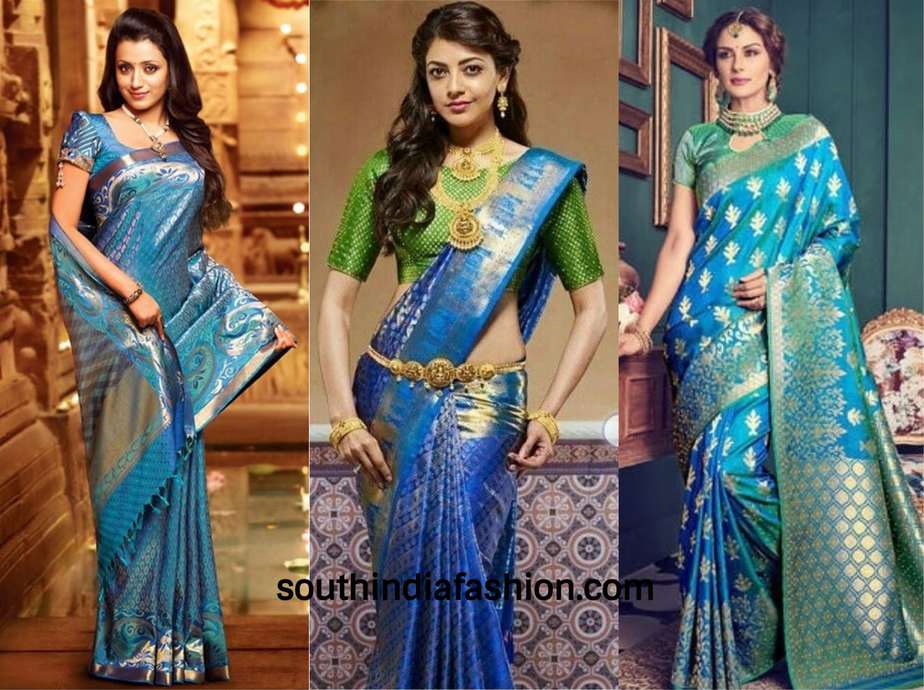 10. Multicolor
If you are confused enough to not choose one color, then here is a solution for you. You do not have to pick one color! You can actually wear a saree that has three or even four colors on it. A multicolor saree is a rage these days and you could make a perfect bride in one such saree.
So, make your choice among these saree colors and look absolutely beautiful on your wedding day.