One of the most traditional accessory that is used uniquely in India, more than anywhere else in the world is the bangle. Bangles are a symbol of womanhood, femininity and ethnicity. Woman of India love to wear bangles that complement their outfit and look. We love to wear bangles with any outfit that we wear, be it a saree or a salwar. The modern bangles can be worn even with a pair of jeans. Below is a complete guide of how to wear your bangles the right way to achieve the right look.
These are some ways in which you can wear your bangles with your outfits:
1. White Bangles
When you are wearing a white attire, it is but natural for you to accessorize it with white bangles. Especially when you are wearing a white saree, you can complete the look with a dozen of white glass bangles or white fancy thread woven bangles on both the hands. The same holds good with when you are wearing a white salwar suit or kurtis.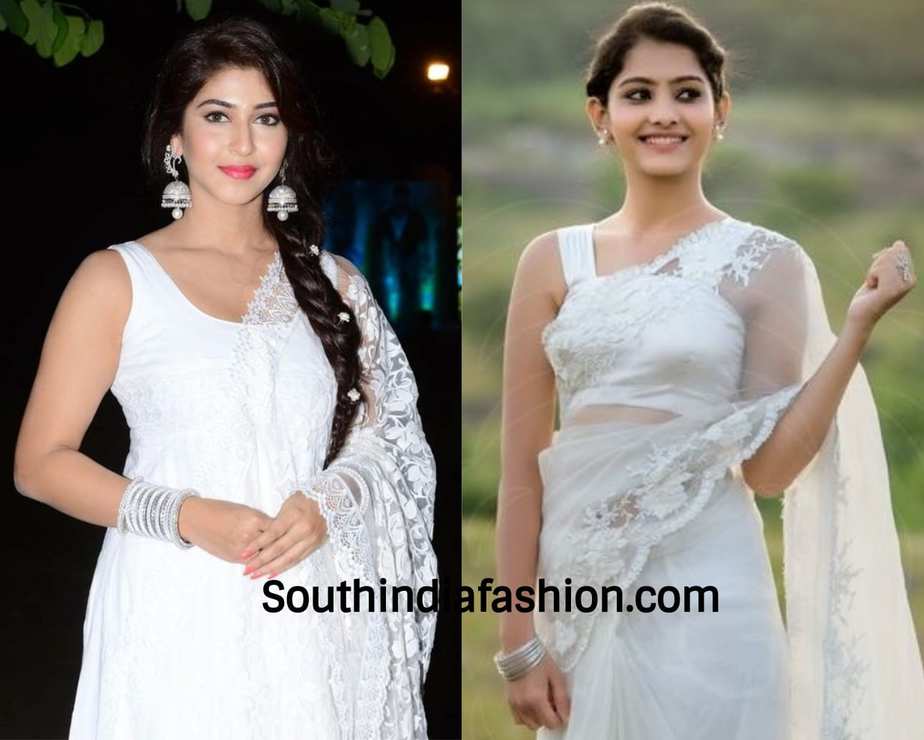 2. Matching Fancy Bangles
When you are wearing colorful clothes, you can accentuate the look by teaming up some fancy, matching, colorful bangles. The bangles can be of any color from the outfit you are wearing. Mind you, when you are aiming for a traditional look, the more the number of bangles, the better.
3. One Large Bangle
If you want to look elegant and poised in a silk saree, then avoid wearing too many bangles. One large bangle on both the hands are enough to make a powerful statement. And they also have a slight touch of traditional, without going over the top. When the number of bangles is less, you can always use heavy neck pieces and earrings.
4. Two Large Gold Bangles
Sometimes one bangle isn't enough. You can wear two large bangles on one hand and a watch on the other. Two antique design gold bangles will look perfect when you are at a wedding wearing a pattu saree.
5. Silver Bangles
Thin silver bangles in large numbers were a style statement that we used to see a lot in the 90s. But they are not bygones yet. Because we see many young girls opting to wear these silver bangles with plain kurtis and tunics. When the outfit is casual and simple, you can make it desi by using these bangles. The jingling sound is fun to hear all day long too. (BUY HERE)
6. Glass Bangles
These are the oldest forms of bangles that generations of Indian women have been wearing. If you want to look totally traditional, then you can opt for these bangles. The glass bangles are very ethnic in their look and feel. You can get any color of glass bangles to go with your outfit. Women usually prefer wearing glass bangles with their sarees. (BUY HERE)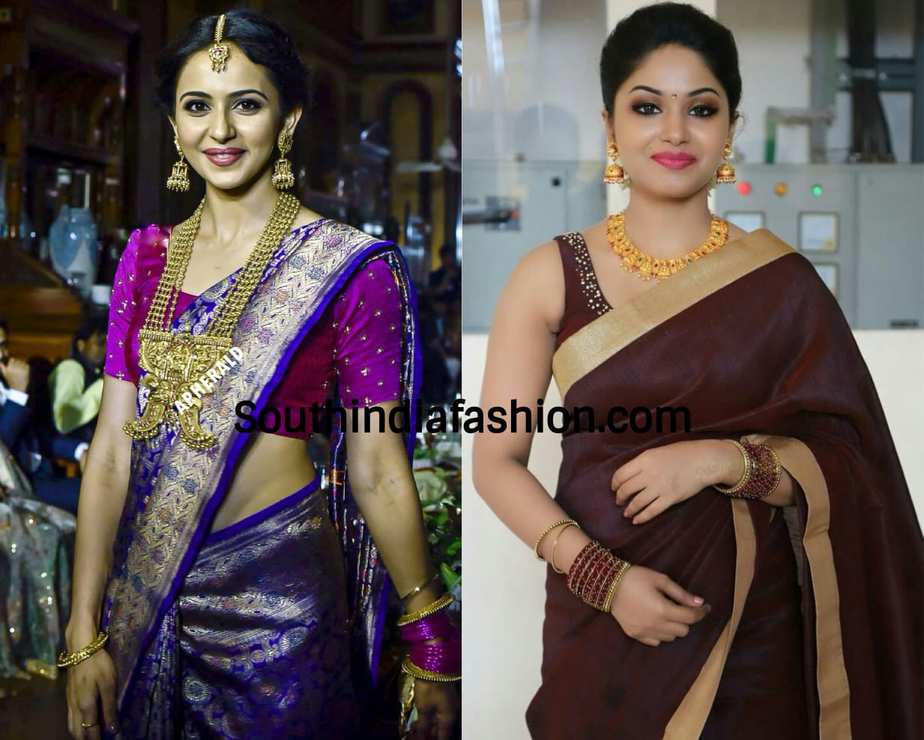 7. Single Diamond Bangle
Classy and posh, nothing can beat diamonds. If you want to look a million bucks at any event, turn up in a beautiful chiffon saree with diamond jewelry. Do not forget to wear just one diamond bangle on your hands. It is going to be a statement piece that people will love.
8. Maggam Embroidered Bangles 
In recent times, women are just loving the idea of wearing embroidered bangles along with their silk sarees. The maggam embroidered bangles are colorful and elegant. They look perfect when you are wearing traditional outfits like a saree or a langa voni. (BUY HERE)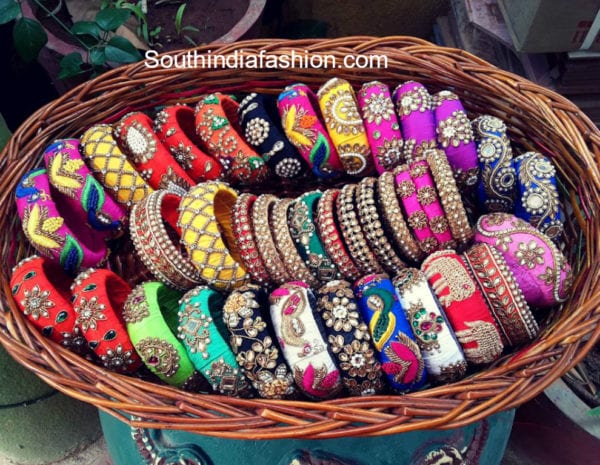 These are some types of bangles you can wear with suitable apparels.