Your hairstyle becomes as important as your outfit when you are all dressed up for an event. Especially when the look is traditional with a silk saree, much importance is given to the hairstyle. The hairstyles that you opt for must go well with your entire look. If the hairstyle is not gelling with your traditional look, then all your efforts to look good will go in vain. So, plan your hairstyle according to the saree you are wearing.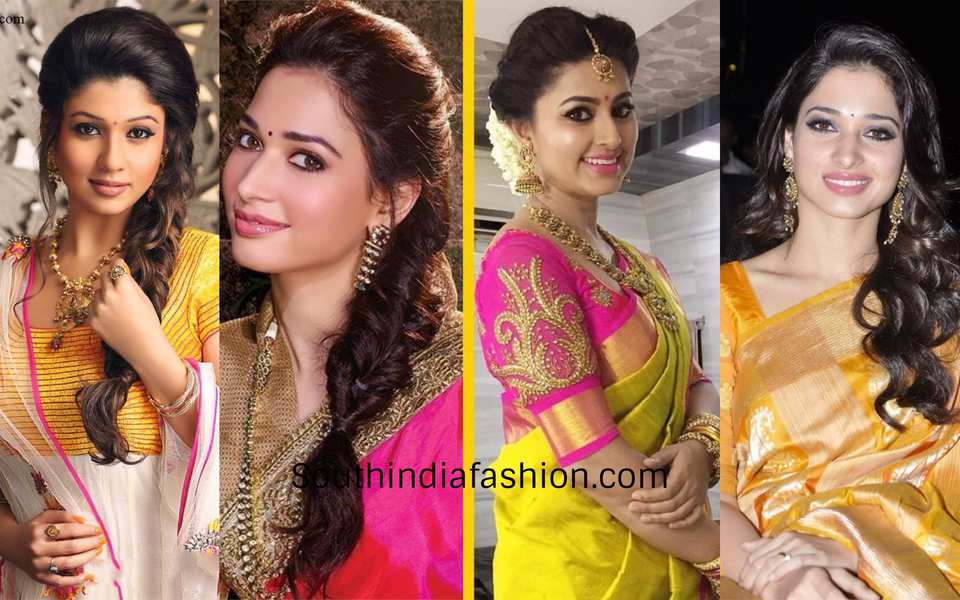 Here are a few hairstyles that go well with your silk saree look :
1. Bun 
This is one of the best combinations with a silk saree. If you are wearing a nine yard silk saree, then a bun will be apt for the desi look. The bun can be of many types – high bun, side bun, braided bun or a messy bun.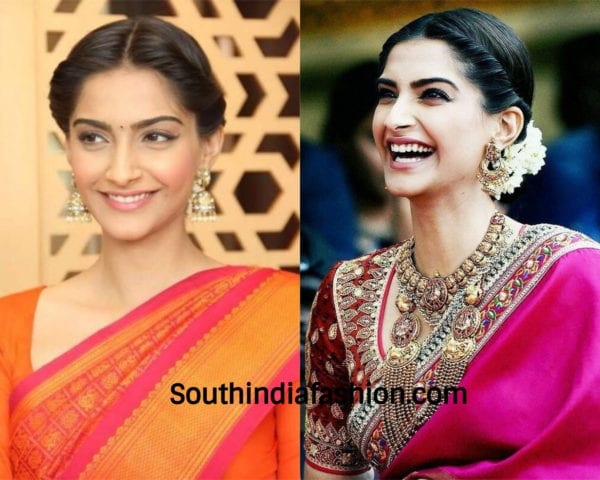 The high bun is usually pulling up all the hair and making a bun up high on the head. It will look majestic and elegant. It is best suited for traditional occasions when you wear heavy Kanchipuram silks.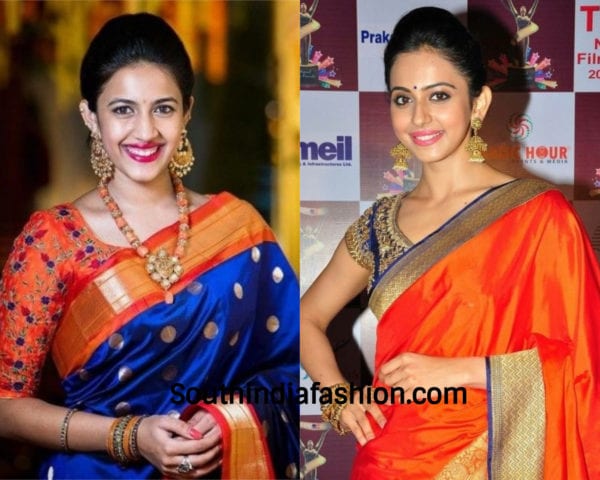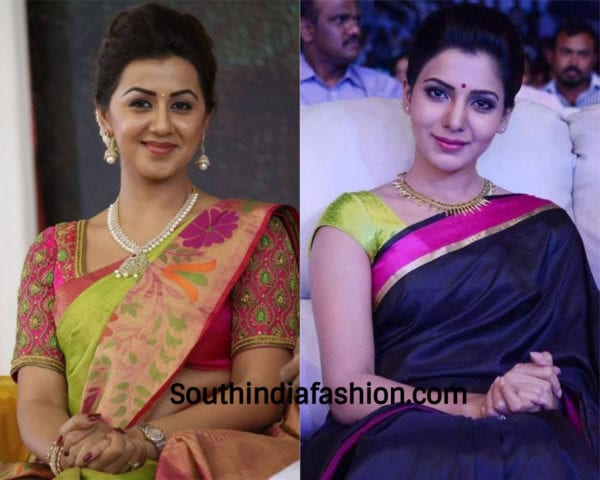 A side bun as the name suggests is made on the sides of the head, instead of the center. You can do a side parting of the hair to make the look work. This look goes well with simple silk sarees for casual occasions.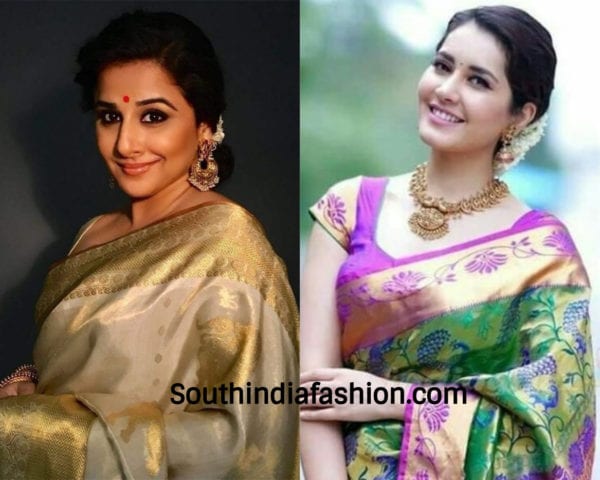 If you want to look stylish, just do a side parting and braid your hair on both the sides. Join the braids and create a bun at the back of your head. This will look chic and super stylish. This look goes well with simple silk sarees.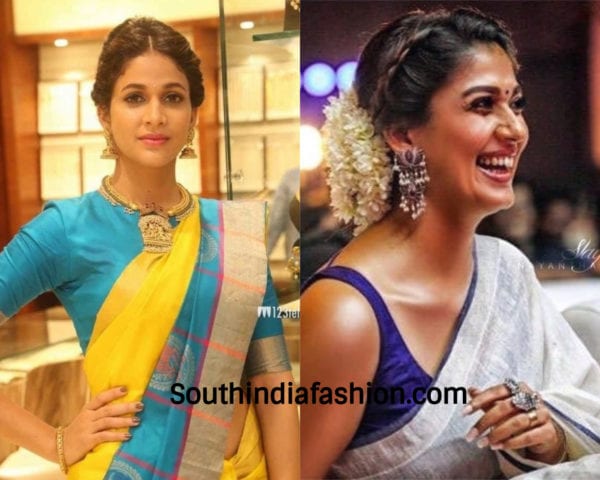 A messy bun is messy and out of order. It is the best hairstyle for casual parties where you decide to don a beautiful silk saree.
2. Center Parting 
Center parting of your hair gives you a mature and sophisticated look. This goes well with benarasi silks and kanchi silks. After the center parting, you can either create a bun, ponytail or a braid. Although it would be cool to make a bun and put some jasmine flowers around it for a traditional touch.
3. Traditional Braid 
A traditional indian braid is made by parting hair into three and weaving them around each other alternately. It is a simple braid and easy to make. On a bad hair day, it must be your go-to hairstyle to look beautiful in a silk saree. Usually, a silk saree is accompanied with a South Indian braid.
4. Fishtail Braid 
A fishtail braid is a modern braid. It is a bit complicated than the regular braid, but certainly looks good with desi silk sarees. If you have modern blouses accompanying your silk sarees, go for fishtail braid.
5. Free Hairs 
The easiest and the most convenient hairstyles of all is free hairs. For this, all you have to do is wash your hair, blow dry it or straighten it or curl it. Leave it as it is and you will have the most lustrous hair to flaunt with your silk saree look.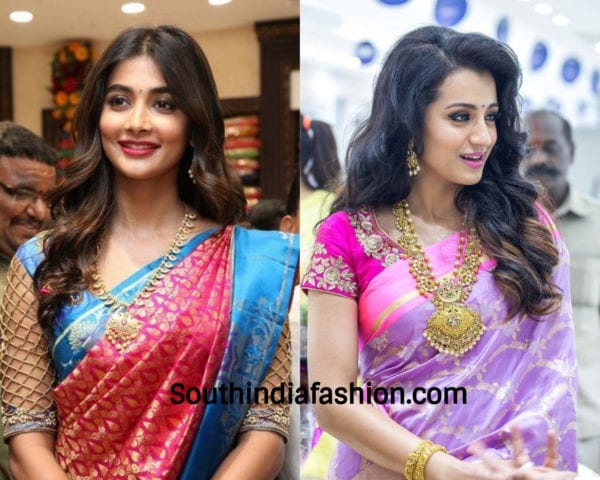 These are some hairstyles that go well with your silk saree look.