Sometimes, the star wives have a bigger responsibility than the stars themselves. From looking after the star, his finances, the house and the children, the star wives must also be well groomed and good looking. In these times of technology, there is an unannounced pressure of looking fashionable all the time. As the wife of a star, it does get tough to look presentable and stylish all the time. But, here are some Telugu Star Wives who manage the task like it is a walk on roses.
These are five Telugu star wives you must follow if you want some style tips –
1. Namrata Shirodkar 
As a star once, this lady knows how to turn on the heat. She was Miss India, a well-known actor and a famous model before she left it all to marry the Prince of the Telugu film industry, Mahesh Babu. Today, as a mother of two kids, she looks as beautiful as in the days of her modeling. Her new hair style, which developed due to a tonsure, is a rage among young women. When it comes to style, she keeps it simple, classy and trendy. We love Namrata's gowns, sarees and salwars.
2. Samantha Akkineni
She is not just a star wife, she is a star herself. Samantha is a well known actress in the Telugu film industry. She is a talented actress who is also known for her style. She is one actress who loves to experiment with her looks. Fusion is her style and we often see her mixing sarees with crop tops or bell sleeved tops. Her pant-saree looks are also mind blowing. The retro skirts, dazzling gowns, cotton sarees and high waist trousers, all are a fashion trend when Samantha wears them.
3. Amala Akkineni 
This is probably the first time when a daughter-in-law and mother-in-law are featured in the same stylish list. But we cannot help because such is the charm of Amala Akkineni. As the wife of the most dashing hero in the Telugu film industry, we do expect Amala to look beautiful. She does justice to whatever she wears, be it simple handloom sarees, a pair of jeans or a short dress. Though she prefers cotton sarees, we sometimes see her in party wear as she rocks the young look like a Queen.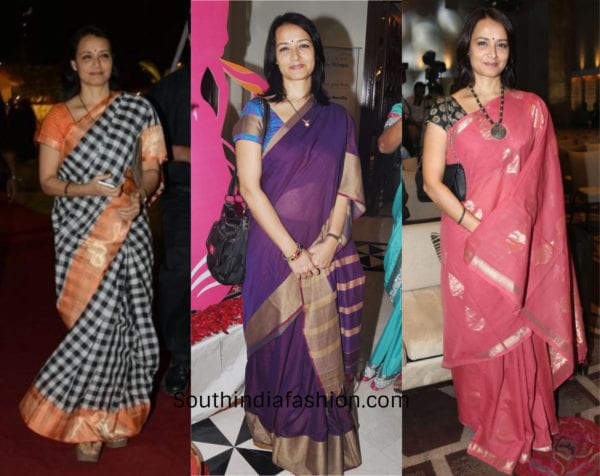 4. Upasana Konidela 
Initially criticized for her fashion sense and overweight, Upasana won all hearts through her work and her philanthropy. Now, she has lost all those extra pounds and is looking fresh and glowing. We love her looks as much as we love her work. Upasana is slowly catching up with the fashion world as she dresses up for red carpet events. She is seen experimenting with new looks when she wears a gown, skirt or a casual dress.
5. Sneha Reddy Allu 
Allu Arjun wife is always away from the spotlight unlike other Telugu Star Wives. She doesn't love attention and dresses casually just like any young mother when she is seen outside. We love her casual jeans, salwars and kurtis. At weddings, we often see her in lehengas, sarees or gowns.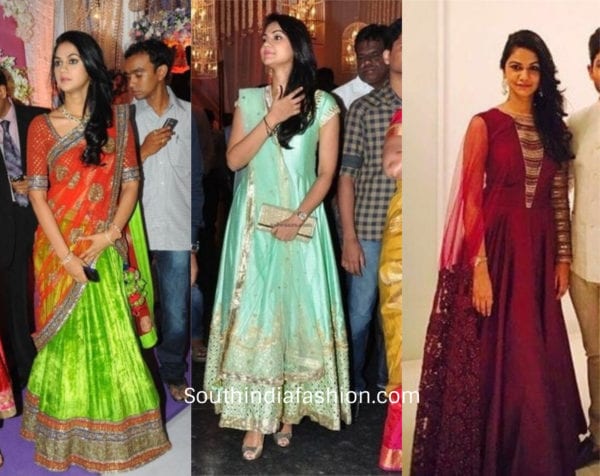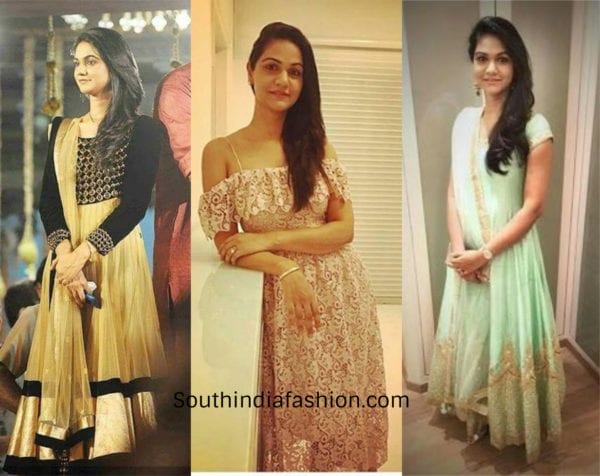 These are the Telugu Star Wives who rock the fashion world.