One of the most prominent attires found in south India is the half saree. It is known as langa voni, langa davani and pavadai voni in local languages. The half saree is a south Inidan sibling of the lehenga. It is mostly worn by adolescent girls who are yet unmarried. The attire consists of a long skirt, a dupatta and a blouse. The dupatta is wrapped around the waist and draped on the shoulders. Though it is a traditional outfit, girls love wearing it at special occasions. The half saree has been recreated and modernized according to time and need. There are different ways of wearing it in today's fashion world.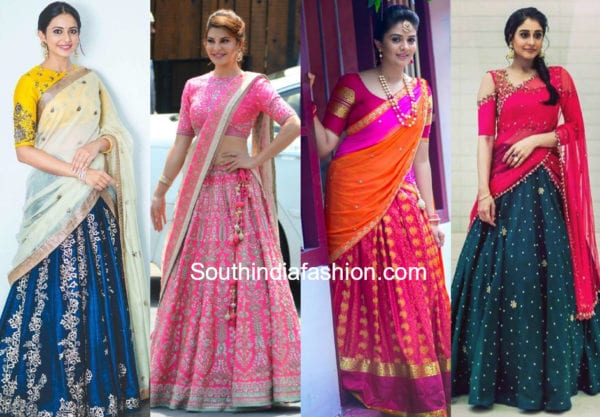 Here is why the half saree or Langa Voni is the best outfit for any occasion:
1. Youthful 
The half saree is mostly worn by young women who are not yet married. So, it has a sense of youthfulness. Even though it is worn by older women, it always has a sense of adulthood and teenage like appearance. The half saree look is not as mature as the saree look. Hence, most of the actresses prefer wearing it at several occasions.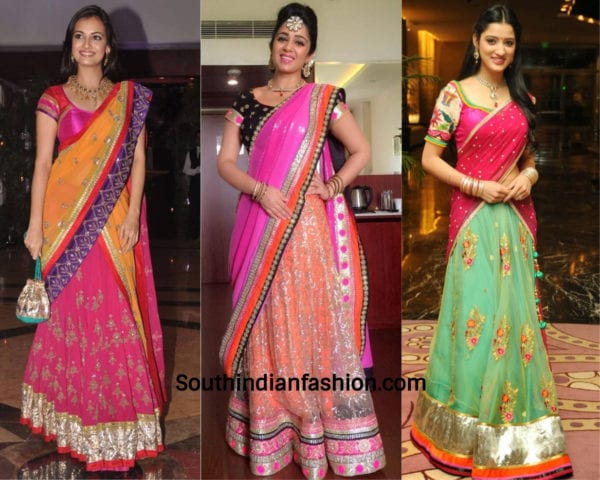 2. Comfortable 
The half saree is super comfortable owing to the airy skirt and the tightly clad dupatta. It is much easier to walk around in a half saree than a saree. Thus we see actresses like Samantha, Manchu Lakshmi, Rakul Preet and Hansika wearing them at award functions and audio releases.
3. Stylish 
Though it is a very traditional and old outfit, the half saree has been modified according to the current trends. Today you can get to wear the most stylish of the half sarees. The actresses are experimenting with the designs on the skirt, color of the blouse and methods of wearing the dupatta. You can also try out new and stylish half sarees.
4. Traditional 
If you want to look traditional at a wedding or a festival, then you can wear the traditional langa voni which is usually made of silk or chiffon. It is colorful and sequined. Add some traditional jewelry and makeup to complete the look.
5. Unique 
When all your friends are either wearing a saree or a lehenga, you will certainly stand out in the crowd if you go wearing a beautiful and elegant langa voni. These days it is almost a dress code to wear either a lehenga or a saree. There are hardly any girls wearing something unique. So, you can be unique by wearing a beautiful half saree.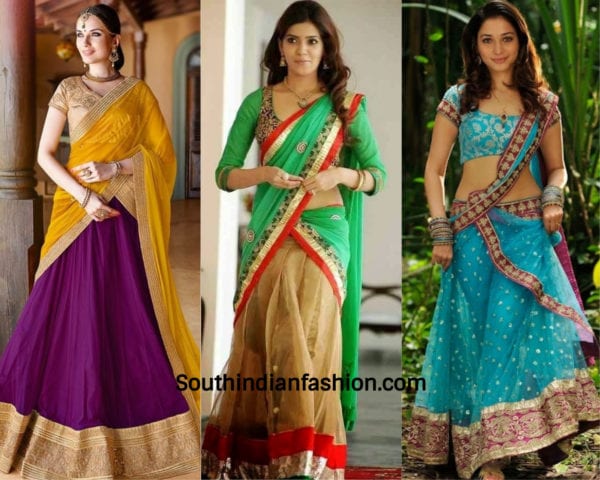 These are some reasons why you must try wearing a half saree next time you are going to an event.