If it is your best friend's wedding, the first thing that you will think of is what to wear at the event. Your best friend might be worried about a hundred things, your concern of course will be her happiness and your outfit for the event. After all, bestie's weddings are the time to show off your style and fashion sense. It is the time to dress up, look good and have a blast. If you have a best friend's wedding coming up, and if you are confused on what to wear, here are some brilliant ideas:
What to Wear At Your Best Friend's Wedding:
1. White 
White is a colour of peace and harmony. It would be the best colour to wear at your best friend's wedding. Also because white looks a lot regal and graceful. If you are planning to attend a close friend's wedding, you can wear a white saree or a lehenga with a rich golden border. It will look both elegant and traditional. Complete the look with golden jewelry and jasmine flowers on your hair. Keep the makeup simple, but highlight your lips with red colour. You will steal the show for sure.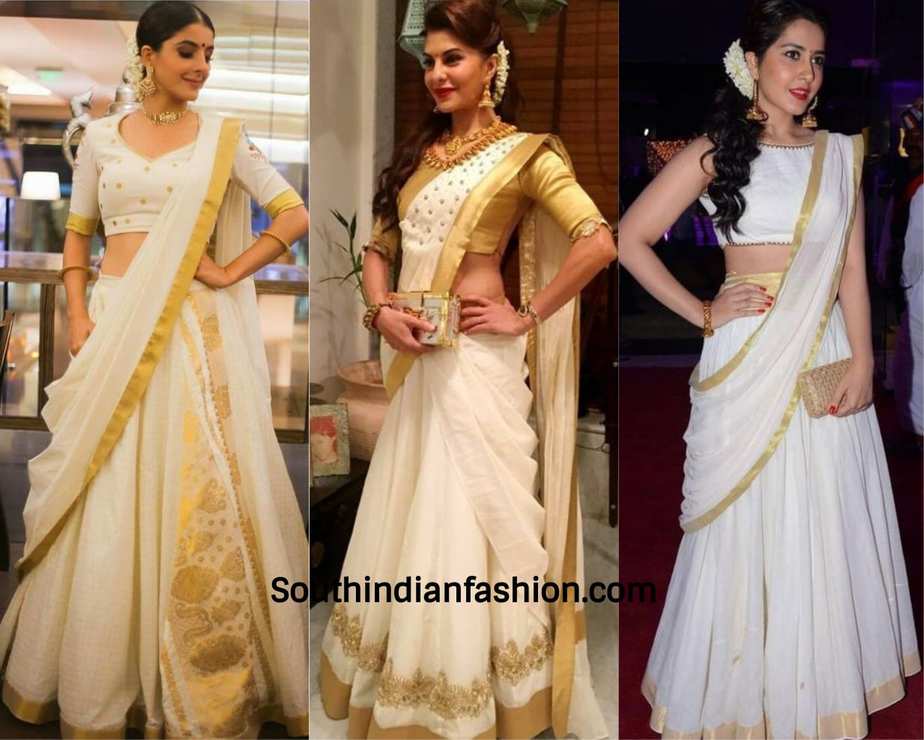 2. Skirt Crop Top 
If you want to have a bolder look, then you can go for a long flowing skirt with a crop top that ends at you midriff. Ditch the dupatta and flaunt your waist line. It is a modern outfit that will not need too many accessories. Just a pair of huge jhumkas are enough to complete the look. Make up can be a bit glossy.
3. Traditional Lehenga 
If you want to opt for a traditional, yet pleasant look, then you can go for a traditional lehenga. A traditional lehenga can be of silk or chiffon. It will have a lot of work on it and is mostly worn in the half saree manner. It is a very pretty outfit to wear to a wedding. The lehenga which in itself is traditional in design and make should be accompanied by just a few traditional pieces of jewelry like a maang tika, jhumka, chandbali or a neck piece. The makeup can be heavy, accentuating the eyes and the lips with dark colors.
4. Modern Lehenga 
A modern lehenga usually consists of modern designs that are not found on traditional ones. The lehenga will have unique designs, sequins and handwork on it. It will also have fancy cholis that are not found in traditional lehengas. You can wear the dupatta of a modern lehenga on one of your shoulders showing off your midriff. Or, you can just let the dupatta fall on your arms. Avoid wearing it in the old school way. Keep the jewelry very minimal. In fact, even if you do not wear any jewelry, it is fine. Makeup can be done in pink, cherry or any pastel shades.
These are some outfit ideas for your bestie's wedding.