Probably one of her career bests, Raazi starring Alia Bhatt released last week. It has been getting raving reviews from the critics as well as the audience. Girls, especially Alia Bhatt fans are in awe with how the stylish star has portrayed a simple young girl who becomes a spy. While we love Alia's performance, it is her looks that we are totally smitten by.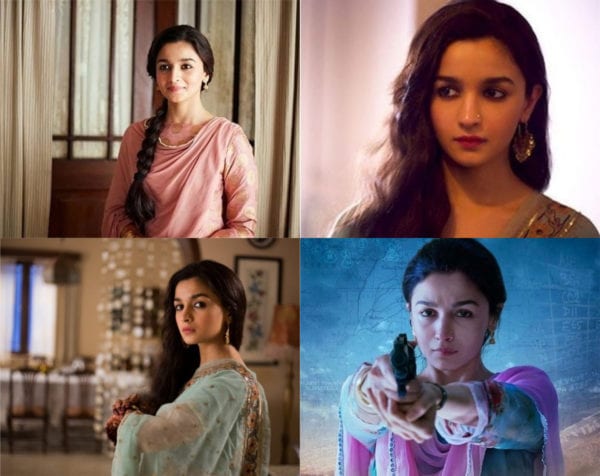 Here is how you can nail the Raazi look of Alia Bhatt effortlessly –
1. Minimalist 
Alia plays a simple young girl from the hilly north India. Thus, she has kept her make up to minimal. There is no use of gaudy colors or a number of eye shadows. The makeup is just base, foundation, nude colored lipsticks and occasionally pink on the cheek and lips. One simple makeup tip you must know is that you should use the same shade for the lips, cheeks and eyes if it is a light shade and you want a girl-next-door image.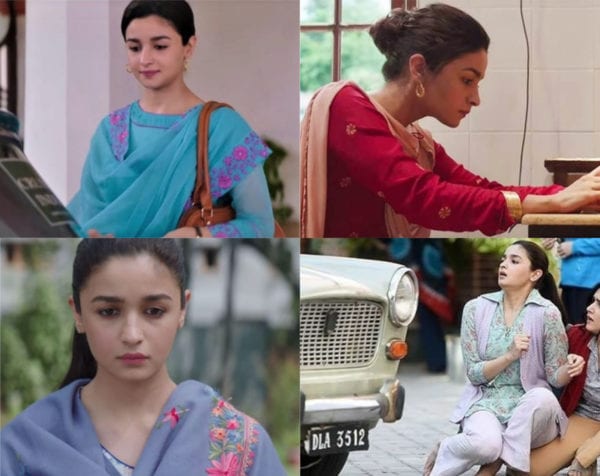 2. Elegant 
Alia looks elegant in the scenes where she is getting married or attending a party. She has fresh glow on her face and dark lips. These are the only things that highlight her makeup. There is no elaborate eye makeup or puffed up cheeks. A little tip is to keep the eyes and other parts of the face subtle when you go for dark lips. A high bun for saree look at parties and lose plait for a salwar look to college will complete the style. And, don't forget to add kohl to your eyes.
3. Attire 
Your outfits must also be simple, because Alia plays a regular girl. She is seen wearing salwar suits on regular basis. But for parties, we see her wearing glimmering gold and silver sarees. You can wear Lucknow salwars, palazzo salwars and parallel salwars. The material is usually cotton to keep it minimalistic. Chikankari work can be seen on the suits. As the film is set in Kashmir, we can see Alia wearing Pashmina shawls at times.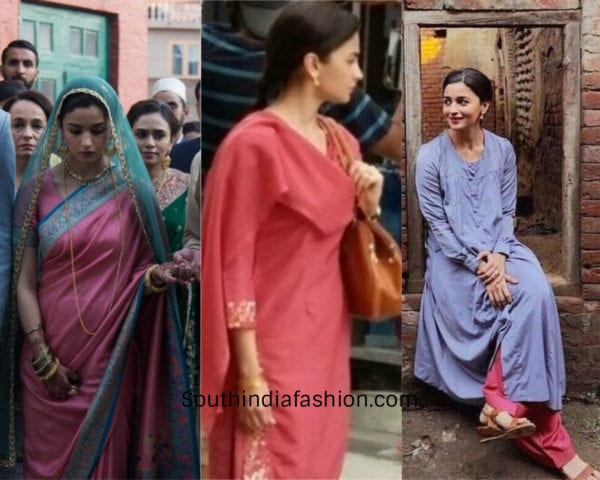 4. Festive 
On the day of her wedding, Alia is seen dressed up like a doll. She is wearing colorful lehengas and lots of gold jewelry. As a new bride, she is seen wearing beautiful sarees in pastel shades. There is a tiny nose ring that gives her a mature and feminine look. The chandbalis and a dozen of bangles seal the entire housewife look.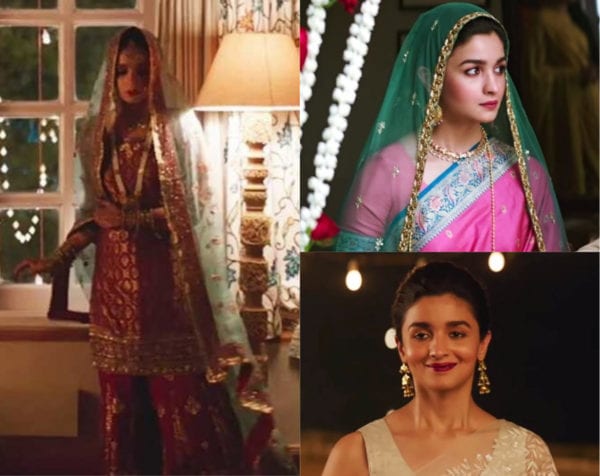 We loved how Alia looked in every frame of the movie Raazi. You can follow the above tips to nail the look effortlessly.