In the world of glamour, weight does play an important role. Though it isn't a sin to be on the healthier side, it is always good to be fit and healthy. Being fit is not just about looks, it has also got to do with being healthy, being positive and being self-confident. Just like any other normal girl, our actresses too have struggled with weight issues. They have eaten bad, made wrong lifestyle choices and sometimes been a victim of genes. But nothing has stopped them from picking themselves up and hitting the gym to get back into shape. Today, these once-fat-ladies have become fabulous inspiring common women to make the right choices.
Let us look at the our Bollywood stars who have been overweight, but with regular exercise and a proper diet they have become absolutely stunning –
1. Sonakshi Sinha 
This star kid was pampered and spoilt in childhood. The result was visible with her being a 90 kilo chubby teenager. When she decided to enter films, she shed as much as 30 kilos of weight. Today, she is the quintessential lover in romantic movies.  The weight loss journey has boosted her confidence and she is a lot healthier today. Regular exercises such as cardio, swimming, weights and cycling have kept this actress's weight issues at bay.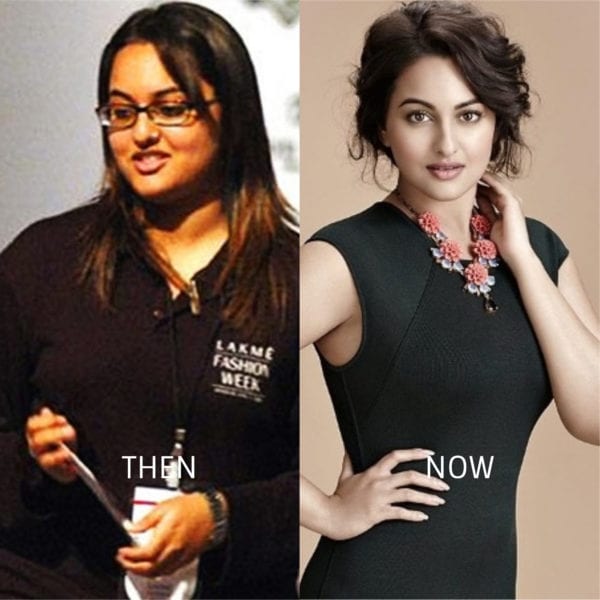 2. Alia Bhatt 
The fashion Diva that we all admire today was once a chubby kid. She weighed almost 70 kilos before her movie debut. Alia lost almost 20 kilos of weight on the insistence of her director Karan Johar. Today, her fashion is inspiration to all the college going girls across India. Alia shuns mainstream fashion and has created her own style that is unique and intriguing.
3. Bhumi Pednekar 
While most of the actresses lose weight for a movie, here is one who put on just for a movie role. As Bhumi was expected to play a fat girl in Dum Lagake Haisha, she has put on weight. She looked double her size in her movie. But as soon as the movie was completed, Bhumi began her diet and exercise regime. Today we see a slimmer Bhumi who looks stunning in dresses and gowns.
4. Parineeti Chopra 
Parineeti has been a little bit chubby since her first movie. But, she was a good actress and so no one was complaining. But, for a role, Parineeti decided to shed all the extra kilos and go lean. Her strong determination along with the right training made Parineeti lose all the extra kilos. She used a combination of physical activities such as yoga, swimming, horseback riding and running. She is a true pearl and looks glowing today.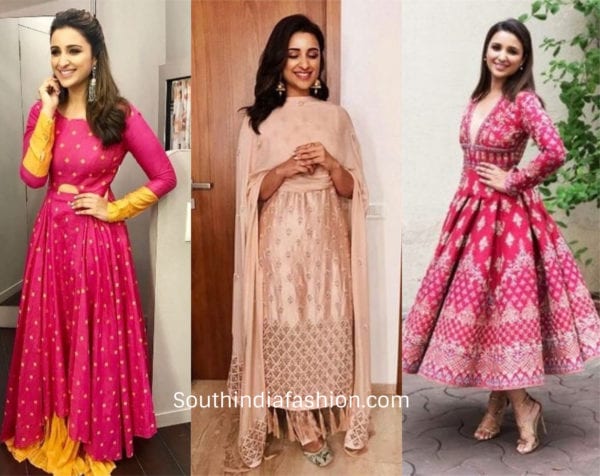 This is how the actresses turned from fat to fit and then fabulous. You can certainly take inspiration from their experiences.