While one fourth of the year is over, some of you are still figuring out what fashion trends are here to stay. Each year, there come different fashion trends. Some stay strong and live through the year while others die an early death. Here are some fashion trends for 2018 that were there last year or the year before that, but are so popular that they show strong signs of staying in style until the 2019.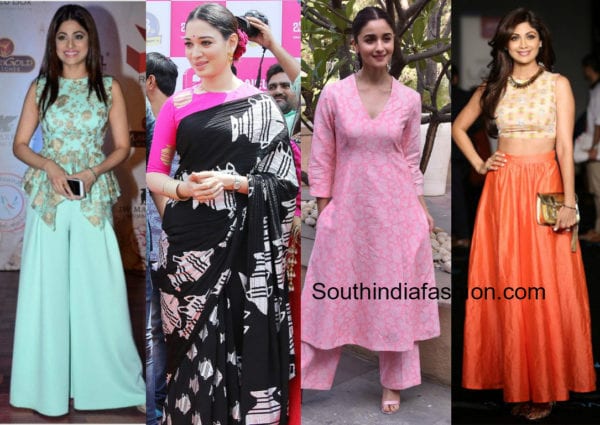 Here are five fashion trends of 2018 that you must not miss out
1. Palazzo Pants
These have been in circulation for quite some time. But, maybe it's the comfort that comes along with wearing a pair of palazzo pants, the trend doesn't seems to fade. We see actresses wearing palazzos just about everywhere from events to airports. One good thing about the palazzo is that it can be worn along with just about anything – a crop top, a t-shirt, a formal shirt, a kurti or a tunic. While plain palazzos go well with any top, printed palazzos are also cool when worn rightly.
2. Crop Tops and Skirts
Crop tops are simple, yet fancy. They are the best attire if you have a great body and want to flaunt it. A crop top can be teamed with a pair of jeans or palazzos. But, a crop top looks the best when it is worn along with a skirt. Mini or maxi skirts for parties and formal events can go well with a crop top while you can team the top with a long, flowing skirt if it's a wedding or a glamorous event.
3. Salwar Suits
Salwar suits are comfortable to wear and easy to walk around in. Thus, we see actresses wear them to salon sessions, coffee dates, script readings, airports and other places. Especially during summer, salwar suits can be saviours from the heat. They also make a desi fashion statement. It is good to often see young actresses like Sara Ali Khan and Jhanavi Kapoor appear in salwars.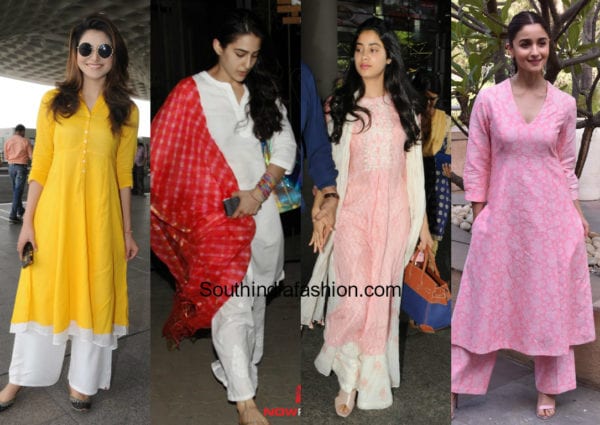 4. Quirky prints
Quirky prints are fun to wear. They make you look a lot younger and happier. While many actresses put in a lot of effort to look fresh and young, all they have to do is wear quirky prints. The deed will be done. But, having said that it is not every actresses' cup of tea to wear a quirky print. Some like Alia Bhatt carry it very easily while others have to try hard.
5. Lace
Lace is almost like vintage. It has been around for many years. But, lace has seen a lot of change. In 2018, lace is seen being worn to formal events in the form of gowns and dresses. Lace is simple, elegant and classy. You can never go wrong when you are wearing a lace dress for a formal party. Actresses like Priyanka Chopra prefer lace outfits for international events.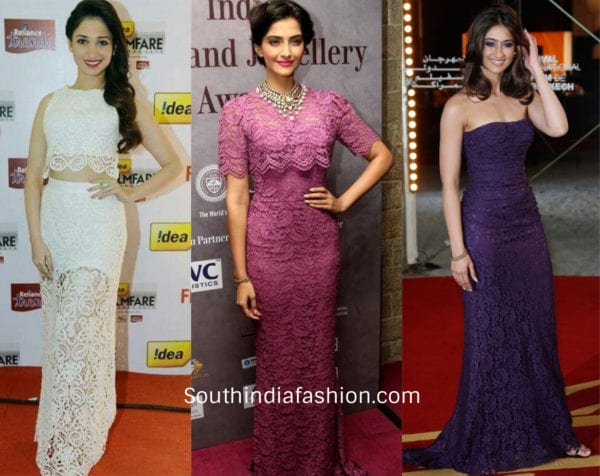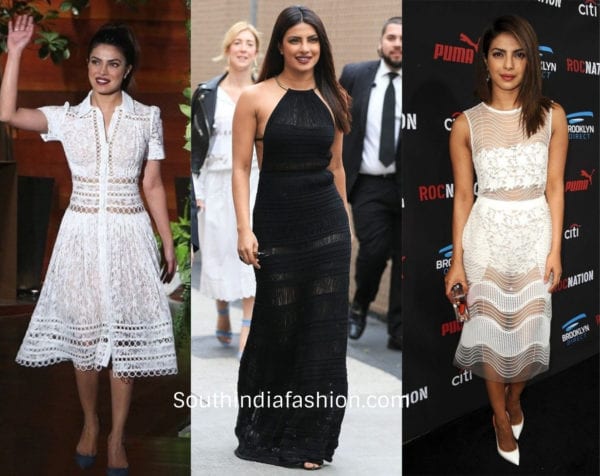 These are some of the fashion trends that you can try out in 2018.