Indian women are curvy and healthy. This is a well-known fact. While dressing up, they cannot follow any Hollywood star because their body type is completely different. So, when you are getting all prepped up, you can take some styling tips from a Bollywood actresses looks. If you are a healthy indian woman with a pear-shaped body, then pay attention to what Ileana is wearing, because it may suit your personality as well.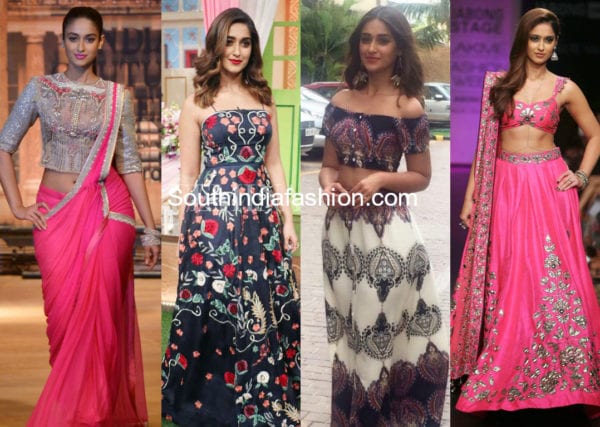 How To Dress A Pear-Shaped Body And Look Fabulous Like Ileana:
1. Saree 
Indian body type is custom made to wear a saree. The pear-shaped body looks sensuous in the 9 yards. Ileana prefers wearing sarees for special occasions. You do not need any tricks when it comes to a saree. You can just drape it in the normal way and look magnificent. Your aura will automatically be escalated when you are wearing a saree.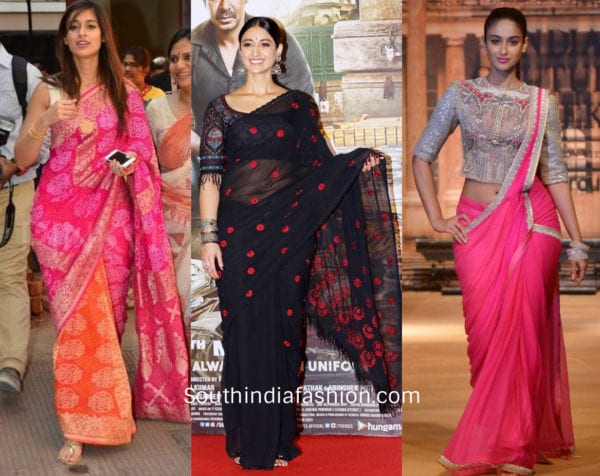 2. Formals 
Voluptuous women with pear-shaped body often fear to wear formal suits or jumpsuits fearing that they may not be able to carry it with grace. But just look at how Ileana D'cruz slays the formal look. Her appealing demeanor adds to the entire look of the formals. Just remember to wear a jacket or a coat over your formal pants and inner shirt. This will hide the flab and make you look fab.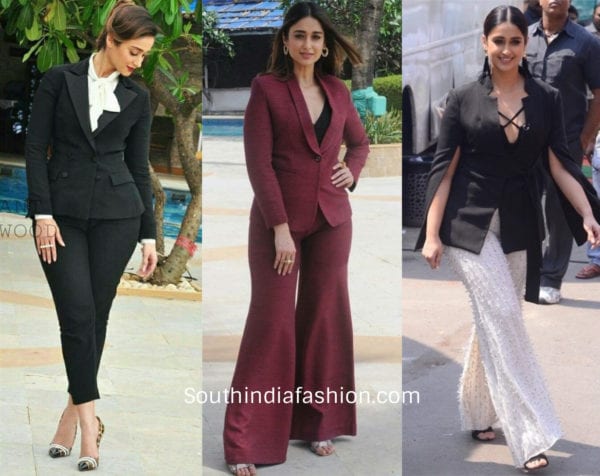 3. Palazzo Pants 
Palazzo pants are custom made for large women. They are comfortable and easy to wear. Unlike denim pants and slim fit pants, these do not stick to your body and accentuate the wrong curves. They will hide unnecessary plumpness and will make you look overtly fit. You can team up the palazzos with a simple t shirt, a satin formal shirt or even a tank top. If you are worried about your upper body shape, you can always put on a large jacket over the top to hide your shape. It will look trendy and stylish too.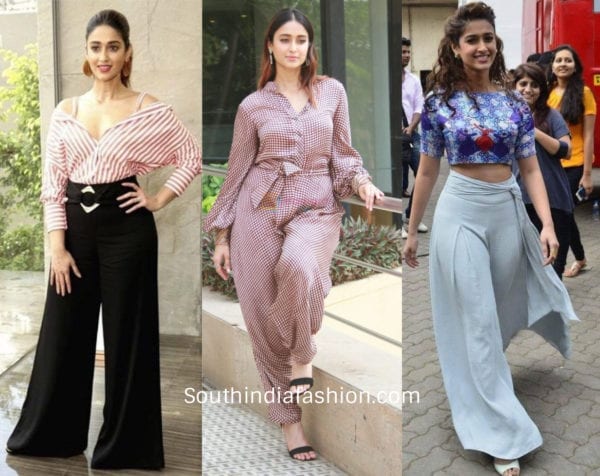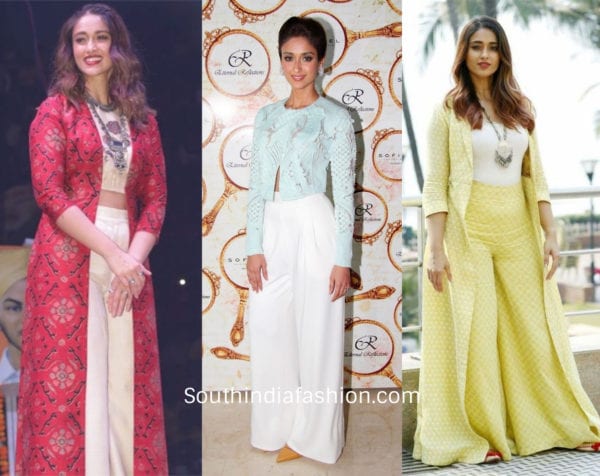 4. Dress 
If you are not someone who is very experimental with your looks and prefer simple clothes, you can always opt for a one piece dress. It can be ankle length or flowing till the ground, just make sure that it isn't very short. The dress can be floral, printed or just plain. Ileana D'cruz often sports the feminine dress look when she is travelling or on movie promotions. Ileana is a patron of gowns which she loves to wear often.
5. Lehenga 
Lehengas too like a saree are made especially for the Indian body types. You can wear a lehenga with the dupatta draped like a saree pallu or if you are comfortable with your body type, you can just let it fall on one side of your shoulders. Lehengas are perfect for weddings, functions and festivals.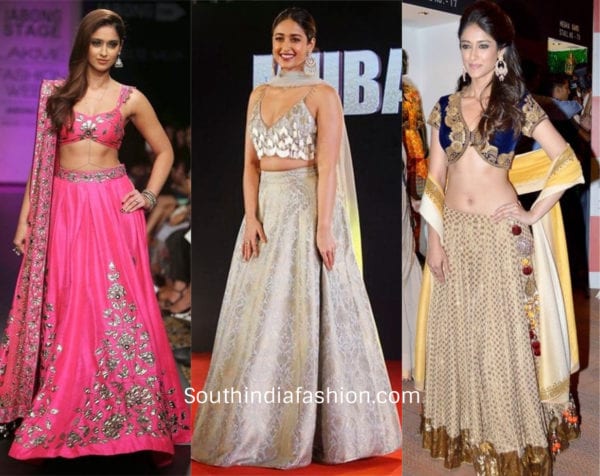 These are the many ways in which you can dress like Ileana D'cruz and look extremely beautiful if you have a pear-shaped body.