Hailed as the biggest fashion trend of 2018, the asymmetric style is what you will have to watch out for. With the trend becoming a mainstay in the wardrobes of some popular actresses, we guess the style is here for some time. Asymmetrical hems are fun, interesting and unique. There is a quirkiness about the asymmetric patterns which make it a perfect design for tops, skirts, shorts and even sarees. We guess the popularity and longevity of this style is due to its versatility. Asymmetry can be in the hem, at the collar, on the curves or just anywhere on the piece of cloth. Also, an asymmetric attire pretty much works for every situation and every event.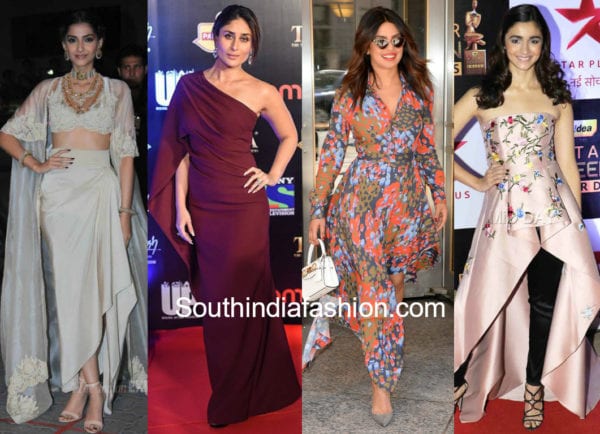 Here are some actresses who love their asymmetric clothes
1. Sonam Kapoor 
Is there any trend that this woman has not tried? The Indian fashion world seems to accept any trend only after this actress has worn it and given her approval. Sonam Kapoor has worn asymmetric clothes many times. Be it a simple asymmetric kurti or an off-balance gown, a lop-sided saree or a wonky dress, she carries them all with equal elegance.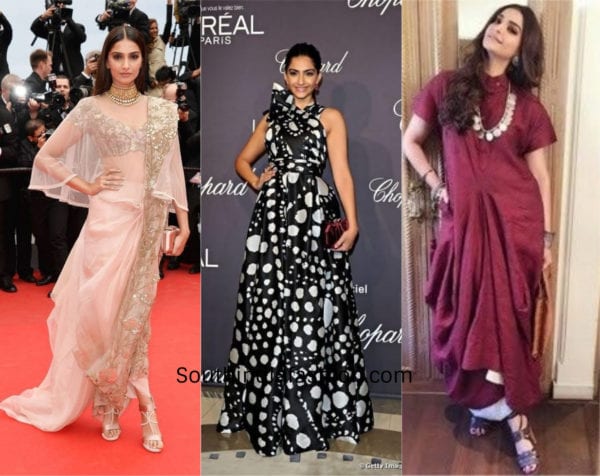 2. Kareena Kapoor 
Fashion and Kareen Kapoor go hand in hand. She was probably the first to introduce the asymmetric trend by wearing two different shoes on her two feet for the movie Kabhie Kushi Kabhie Gham. Who knew what she did mistakenly could become such a huge trend over years? We see this actress in the newest fashion every time she makes a public appearance. Off late, we are seeing her in lots of asymmetric outfits. We especially love her black and blue knee length asymmetric dress she wore for a party.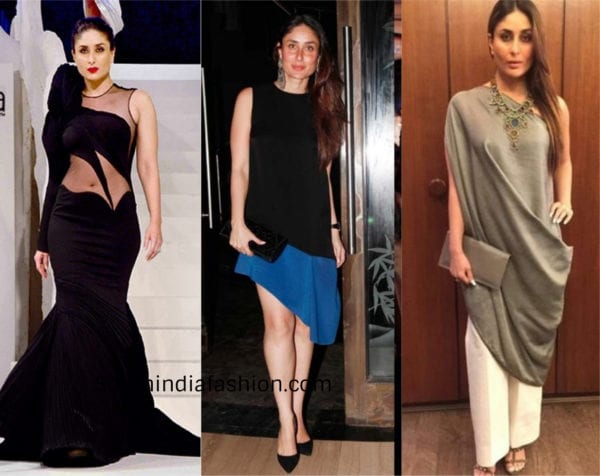 3. Priyanka Chopra 
Priyanka Chopra is one actress who is wearing this fashion on international platforms. She looks stunning in dresses whose hems rise and fall unpredictably. You really cannot understand the designs of these outfits, all you can do is drool over how beautiful they look on your favorite actress.
4. Parineeti Chopra 
While the senior Chopra is wearing the asymmetric designs internationally, Sister Chopra is doing the favors for the trend in national turf. She loves to wear these eccentric clothes to launches, events and parties. We especially love her white asymmetric top completed with a black bow.
5. Alia Bhatt 
The young, talented actresses has long ripped up the rulebook when it comes to fashion. She wears what she loves and is most comfortable in. we never see her dressed in bad taste. And that is why when Alia Bhatt wears something, we know it is truly worth trying. Alia loves mixing up silhouette to achieve a unique design. Her clothes prove the fact that asymmetric trend is a must try for young fashionistas.
6. Shraddha Kapoor 
This actress might seem as a simple girl when it comes to fashion. But, that doesn't stop her from wearing these unconventional asymmetric clothes on various occasions. Well, that is the beauty of this trend. It can be worn even by the simplest of girls to create a subtle style of one's own.
These are all the ways that you can wear asymmetrical clothes to various events.