It is that time of the year when the scorching sun is above our heads, and it is ready to make our lives all sweaty and miserable. The mere word 'Summers' gives us that unpleasant feel of sweat, smell, uncomfortable atmosphere, and displeasure all over. But we are fashion lovers. We love wearing fashionable stuff. And why not? Indian Women are the embodiment of fashion and culture since time immemorial and we would not try to break this trend this summer. So scroll down to learn more about latest summer fashion trends..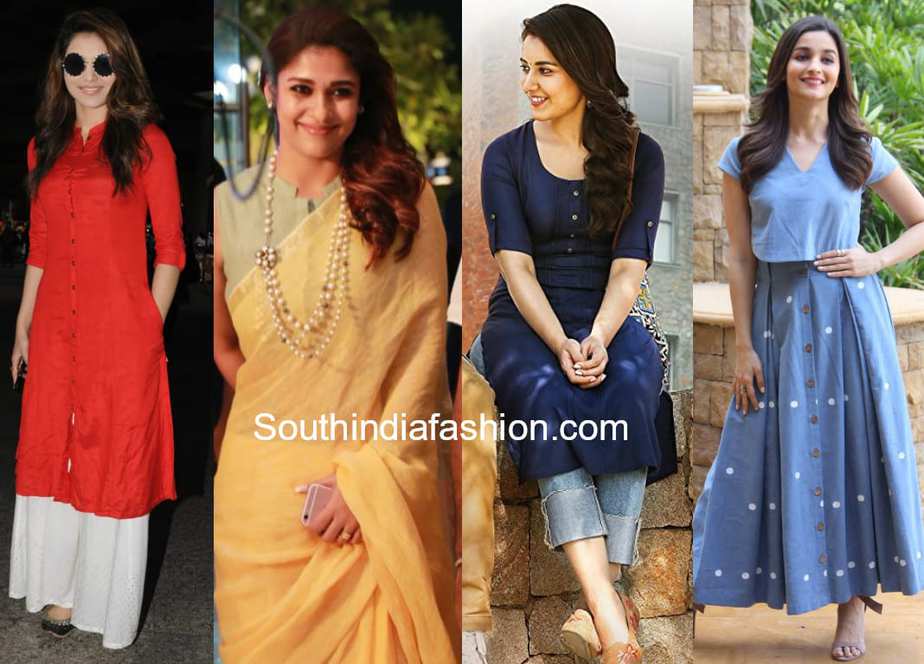 So are we supposed to wear those heavy attires with all those heavy accessories? Absolutely Not! Fashion is about being comfortable in whatever we wear and carry. So Ladies, this summer, we would surely wear cool yet comfortable clothes to flaunt our true and easy going personalities.
What exactly should we try this summer then?  There is a whole platter of Summer Fashion Trends especially customized for this scorching summer. The fashion conscious divas would surely have a treat they can relish. Some of the latest summer fashion trends include:
Linen Sarees and Kurtas
This summer we would stick to all linens to give us that cool persona. This cooling attire would comfort our body, minds, and souls which would finally help us radiate that, coolness all across us.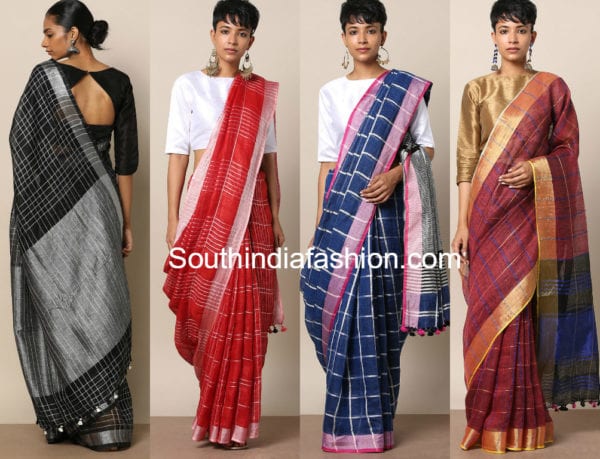 Indigo Print 
Cotton sarees and Kurtas in all sorts of prints especially the indigo prints are the latest trends. In fact, any version of the kurtas can never be out of the race as far as Indian fashion goes.
Kurtis With Jeans
Yes the combination surely rules the fashion world and is not going out of trend any time sooner. Raashi Kanna flaunted several kurtas with jeans in her recent movie Tholiprema and everyone fell in love with her costumes. They make a perfect summer style for college going girls as well as for work wear.
Kurtas With Palazzos
Palazzos are very much in fashion, and the combination is highly acceptable. Remember the day Anushka Sharma returned back to India after her wedding in a light colored kurta with a palazzo of the same color. Well, that had all the heads turned towards her.
Experiment With Footwear
Team your kurtas and cotton sarees with Brogues rather than the customary heels. This would surely give that ultra-western look to your attire and goes on pretty well both at your workplace or your evening get together. Apart from being very comfortable, this surely creates a classy persona around you.
Polka Dots
Search for the best Polka Dots and combine it to give you that doting look. Yes, polkas are in this summer, and you can combine your favorite dots on your clothes,  accessories, and anything and everything you would like to flaunt, even totes.
Whatever you chose to wear, just remember and pledge to stay hydrated from inside so that we remain unaffected by the scorching heat this summer. While staying cool and comfortable from within, we would wear the attire that makes us comfortable. Comfort is stylish and gorgeous, and thus comfortable attire is what makes us look and feel gorgeous ladies!!!