Summer calls for comfortable and light weight clothing especially when you have errands to run. Talking about comfort and light weight clothing, salwars and kurtis are every Indian woman's wardrobe staple. We are most comfortable in easy-to-wear breathable ethnic wear and they also make an ideal choice for the Indian summer. In 2017, the palazzo kurtis and the palazzo suits trend gave a fresh take to ethnic wear in Indian fashion and this year the classic trend is only getting bigger. Palazzos, palazzo suits and kurtas are ruling the Indian fashion scene and are spotted in the entire country.
With the temperature soaring higher by the day, we bring you this article on how to flaunt the stylish palazzo suits this summer. Taking inspiration from our bollywood celebrity style, let's take a look at how effortlessly they've flaunted the simplest palazzo suits and kurtas with great style and confidence.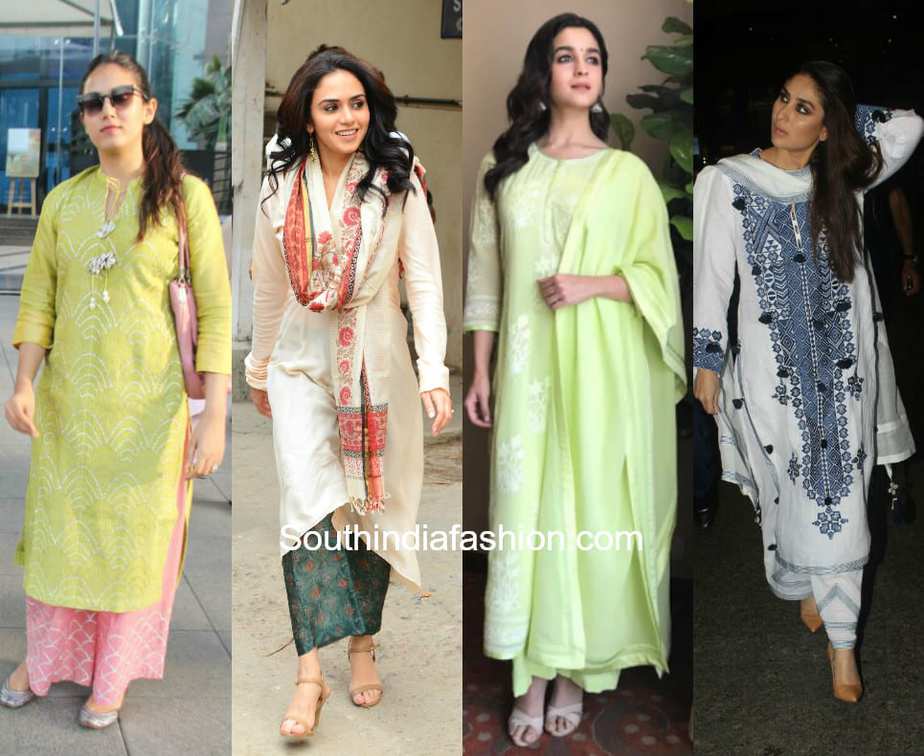 Every common Indian woman believes in modest, comfortable and wearable clothing. And if there is one outfit that fulfills all the requirements, then it is undoubtedly the palazzo suits. Palazzo suits and kurtas are extremely comfortable, very much wearable and super versatile for any body silhouette, at any age and at any occasion. Style it right and one can easily dress up or dress down in the classic palazzo kurtas.
The palazzo suits look very elegant and can be styled in many different ways. Palazzos with high-low kurtas, ruffled sleeves, fringed detailing, bohemian details, concept thread work embroidery and many such fun patterns can be added to your ensemble for a trendy look.
One can also invest in a pair of neutral shaded palazzo pants and mix and match with numerous different kurtis for your everyday casual wear look.
All in all, however common it maybe, the palazzo kurtas or suits is one such outfit that we swear by and is a must have outfit in every Indian woman's wardrobe. So if you are looking to invest in comfortable summer clothing, you now know what's the best.