What would you be able to do with an old chiffon saree? Well, the answer is: a hell lot. Not only is it environmentally friendly but easy on the pocket as well. Furthermore, you can reuse old chiffon sarees and convert them into ethnic wear, as well as make some incredible and chic looking fusion wear.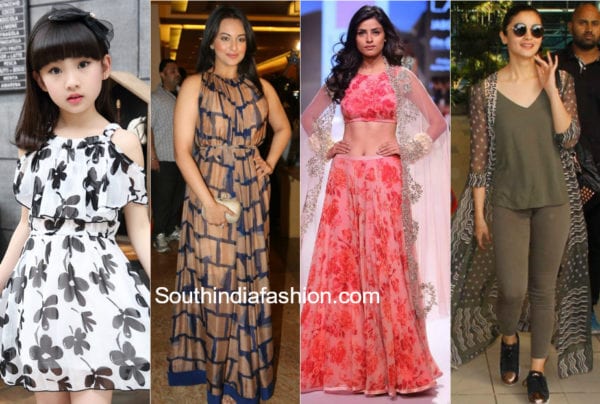 How to Reuse Old Chiffon Sarees
If you have beautiful sarees from your mom's closet that she doesn't wear anymore, don't simply put them away. So, how to reuse old chiffon sarees? Below are 9 fantastic ways to recycle old chiffon sarees.
1. Long Skirts, Midi Skirts
We girls love skirts, don't we? We can never have enough skirts. They are airy, elegant and most of all, comfortable. You can easily reuse old chiffon sarees and make long skirts and midi skirts. It's such a simple yet fascinating idea. The best part is that you can make multiple skirts from one saree. Wear any plain T-shirt, tank top or even a shirt to create a bohemian chic look.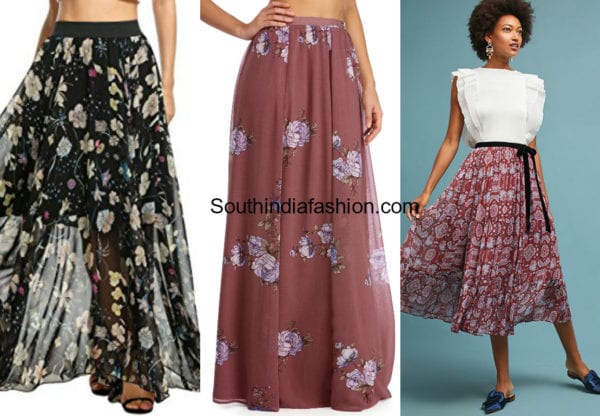 2. Lehengas
Creating a Lehenga from an old chiffon saree is an awesome alternative. If you don't have enough fabric for the whole lehenga, utilize it in smartly. First, cut out sufficient fabric for the lehenga, utilize the rest to make the blouse. You can get a dupatta of your choice to match with this lehenga ensemble. And there you have a lehenga out of an old chiffon saree.
3. Maxi Dress / Gown
Can we ever get enough of maxi dresses? No, right? Simply get those old chiffon sarees and give it a reviving makeover this summer/ spring. Or on the other hand, you can make extravagant gown too.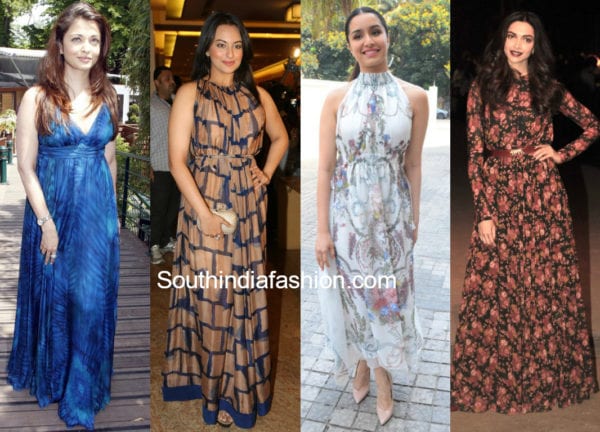 4. Dress
Another great way to recycle old chiffon sarees is to make a dress. A simple or stylish dress is one of the most apparent options, and also the easiest way to revamp a chiffon old saree into a gorgeous dress. And, it especially is a hit with chiffon sarees.
5. Kurtis / Salwar Kameez
When we are talking about ideas to reuse old sarees, how can we miss kurtis /Salwar kameez? Old sarees can be used to make attractive looking Salwar kameez. Even if the borders are damaged, you could use the body of the saree for the salwar, use contrast patchwork borders for the bottom hemline, sleeves and neckline. For the kameez, you could use another saree or pair it with basic kameez.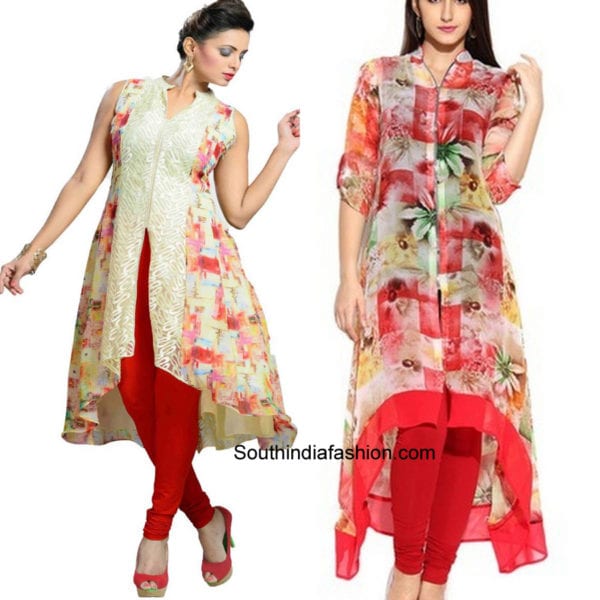 6. Shrug / Jacket
Looking for ideas to reuse old sarees to make something modern? Shrug or jackets are  the most fun ways to do so. This will allow you to pair them even with your contemporary outfits like pants, shorts or even stockings. Talk about creativity.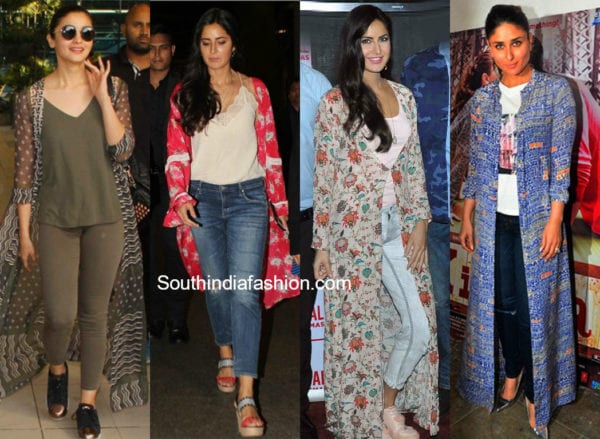 7. Palazzo Pants
Chiffon sarees can be transformed into modern palazzo pants. Palazzo pants are so much in-vogue these days. However, simply make sure to utilize an appropriate lining material for the Palazzo.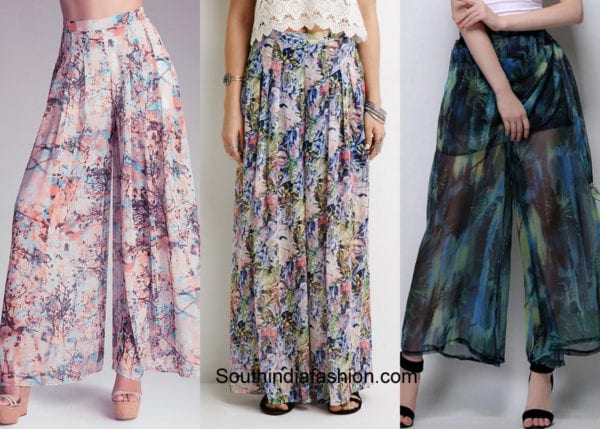 8. Tops
If you are someone who loves tops and kurtas or dresses are not something that you wear often, you can even now utilize an old saree to make a top to wear it along with your pants/shorts. That is to say, why not? When it looks this great!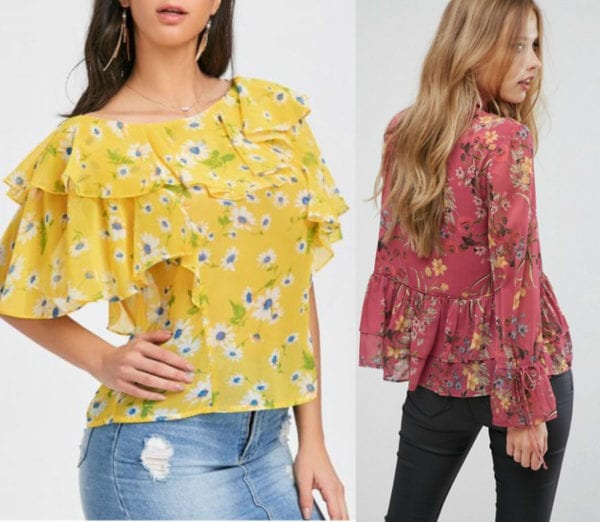 9. Kids Dresses / Lehengas / Skirts
Making kids' outfit with old saree is quite common and don't you just love it when your kid looks phenomenal in an outfit that was made from your old saree? We can never get enough of clothes for your kids, right? Just pick up those old chiffon sarees and give it a refreshing makeover this summer.
Since now you know what to do with old sarees, go on and raid your / your mom's closet for old sarees. Reusing is the way to go, for a larger number of reasons than one. Release your creative side, and you will be astounded at how satisfying it is!