The actresses of today not just take their fitness very seriously, but they also consider their fitness fashion important. Gone are the days when actresses went to gym discretely. Today, cameras follow them wherever they go. Hence, the pressure of looking good always is increasing. The actresses are not quite complaining about the attention. In fact, they enjoy being in spotlight all the time. Especially while they are going for their work out sessions. They make sure that they are looking their best in their workout clothes and have the most trending gym looks.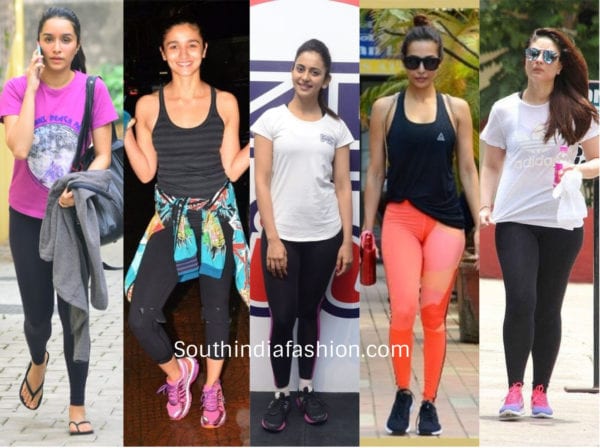 Here are five actresses who look amazing in workout clothes:
1. Kareena Kapoor
The media has never followed any other actresses as much as Kareena Kapoor when it comes to working out. Soon after she gave birth to her son, Kareena began hitting the gym regularly without fail. The paparazzi followed her religiously every day. Thus, began kareena's gym looks which were photographed, discussed and copied. Kareena has always been simple and original in her style. Her gym look is also similar. It is simple, with more of t shirts, leggings and track pants. Black seems to be her favorite color for the gym.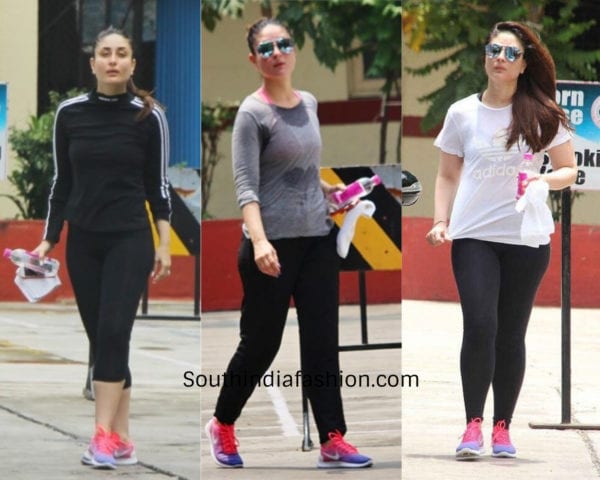 2. Malaika Arora 
She has got the hottest body in the entire film industry and she doesn't mind flaunting it. When it comes to gym looks, no one slays it better than Malaika. She not just sticks to the plain shirt and leggings, she wears tiny shorts which are comfortable to work out in and also flaunt her sleek legs. She loves bright colors for her gym attire, hence we see her in radium green, orange and blues.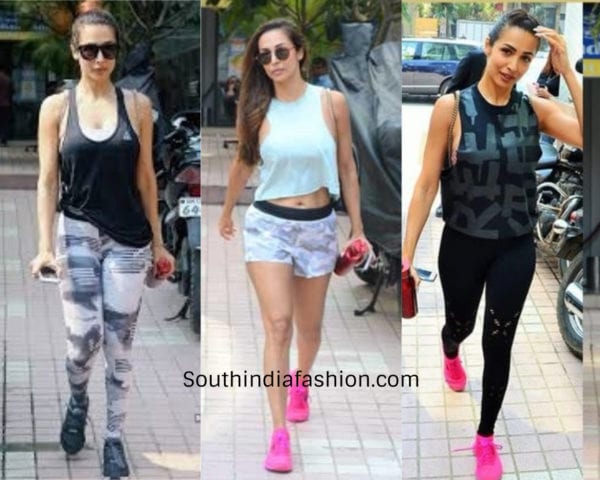 3. Shraddha Kapoor 
The girl next door kind of actress also dresses in a simple manner when she is out jogging, running or gyming. Shraddha too prefers tights and shirts for her exercise regime. She wears basic colors like red, balck and white for the gym sessions. Her gym looks are ideal for any normal girl who wants to hit the gym.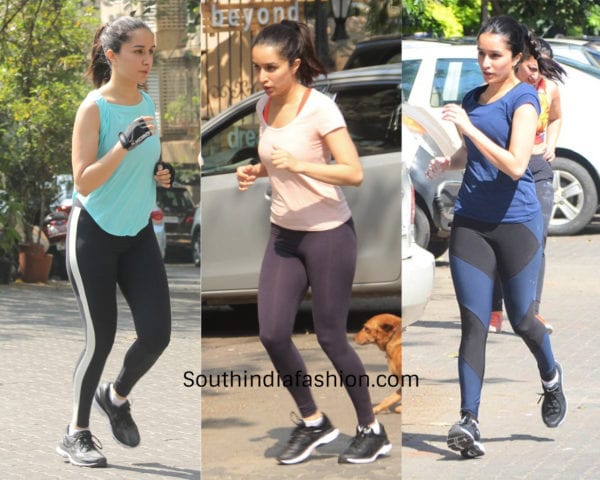 4. Alia Bhatt 
Pretty Alia is always known for her down to earth attires. She never overdoes her looks, whether it is in the movies or in the gym. She sticks to ankle or knee length tights below comfy t-shirts. Sometimes she wears t-shirts with interesting slogans too. Her colors for the gym are also black, white and sometimes pink.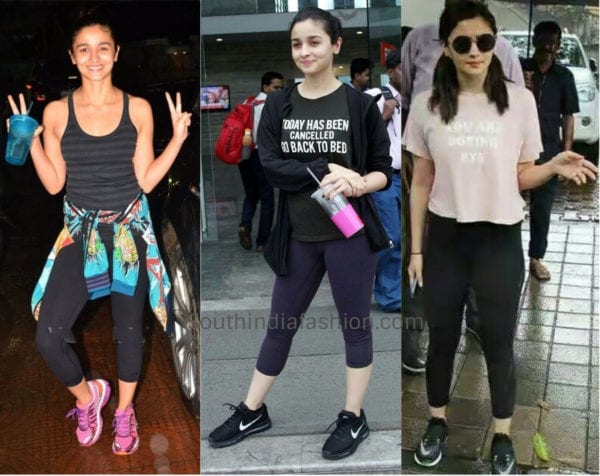 5. Rakul Preet Singh 
Down south, if there is one actress who is known to work out regularly without fail, then it is Rakul Preet. She not just works out, but owns her own gym. That is the amount of interest she has in staying fit. Rakul is often seen uploading pictures and videos of herself in the gym. She sticks to basic half sleeved t-shirts on gym tights or three-fourths. White, black and brown are her colors.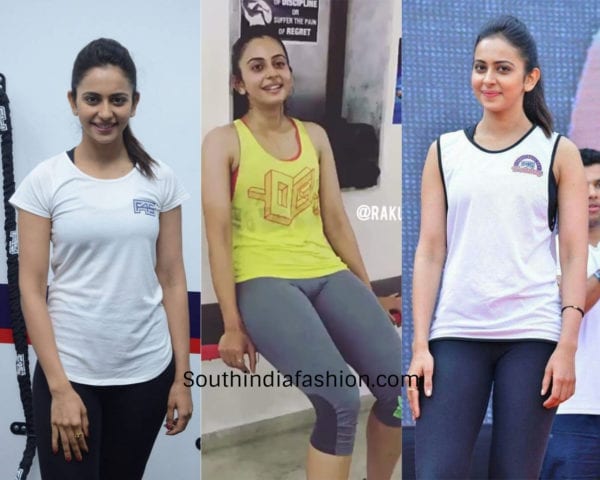 These are some actresses who love to workout and also look attractive while they are at it. If you are a gym freak, you can copy any of their workout clothes or gym looks.