Weddings are the cause of mass hysteria for girls. Be it the selection of sarees, or jewelry or the songs you're gonna dance at your sangeet, it is completely quizzical. And brides turn into bridezillas due to the stress that is on them. And due to all the stress, their skin might start acting out and then breakouts will happen! And this will result in more stress and there is no end to the cycle. So to all the bride-to-be's, here are some of the skincare tips to look glowing on your big day. 
Skincare Tip 1: CTM Routine
This is the foundation for good skin, no matter what your skin type is. Always follow the CTM routine, which is cleansing, toning, and moisturizing. Pick a cleanser according to your skin type. You can always use rose water for toning. And coming to moisturizer, you should again search for one that suits your skin type instead of going for something blindly. If your skin is oily, go for a water-based moisturizer, and if it is dry, use an oil-based one. And also, never forget to wear sunscreen. It is quite essential. It protects your skin from any damage from the UV rays. And you'll get the glowing skin.
Skincare Tip 2: Eat Healthily and Meditate
To have a healthy, glowing skin on your big day, you should eat right. You gotta be healthy inside out for that. Now, include a lot of green veggies and lean protein to your diet. Cut down on fat, and limit your intake of cheese and carbonated drinks. Drink green smoothies and a lot of fresh fruits. And stress can also take a toll on your skin so meditate for 15 minutes every day. Exercise every day and maybe even take some supplements like Biotin and Vitamin C, for a healthy skin and hair.
Skincare Tip 3: Face Packs and Scrubs
You don't have to burn a hole into your pockets by visiting high-end salons on face packs for a clean skin. Use the ingredients you get at home, such as turmeric, milk and fresh fruits like papaya and make face packs out of them. Multani Mitti can be quite helpful to clean your skin out. Aloe vera can remove any dullness or tan from the face. You can also make a homemade scrub to remove all the dead cells from your skin. Keep exfoliating to remove the dead skin. You can make a homemade scrub for this with equal parts of sugar and lemon juice. To get that glowing skin, use facial oils and massage it into the skin.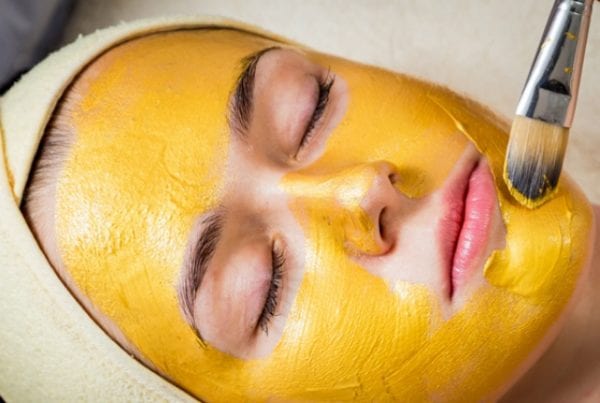 Always make sure your makeup isn't expired. Choose the foundation and BB creams according to your skin type. And never go to bed without removing your makeup. Use coconut oil for removing makeup, as it hydrates the skin too!