Summers are here and every woman is busy searching out for comfortable salwar suits. Well, one thing is to be noted that it's not only the salwar kameez designs that's important, even the latest salwar kameez neck designs are equally important. These days every woman wants to look unique and different in any outfit that they wear and salwar kameez neck designs can play a major role in that. If you are looking out for the latest salwar kameez neck designs 2018 or kurti neck patterns then check out some of the below images for reference: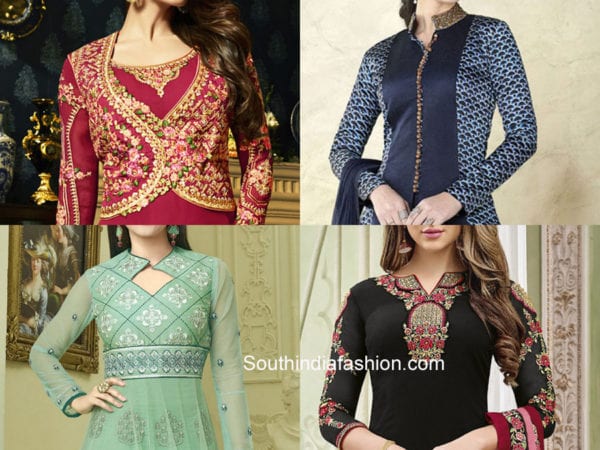 Latest Salwar Kameez Neck Designs Catalogue
When you visit a tailor shop, he might show you latest salwar kameez neck designs catalogue but if you want to check out some latest salwar suit design catalogue online then you are at the right place. Indian designers work hard in creating different unique salwar neck designs in order to add a creative appeal to the entire outfit. Designs like square neck, halter neck, sheer neck, pot cut pattern, key hole and chinese collar are all in fashion this season. Let's check out some of the latest salwar kameez neck designs pictures: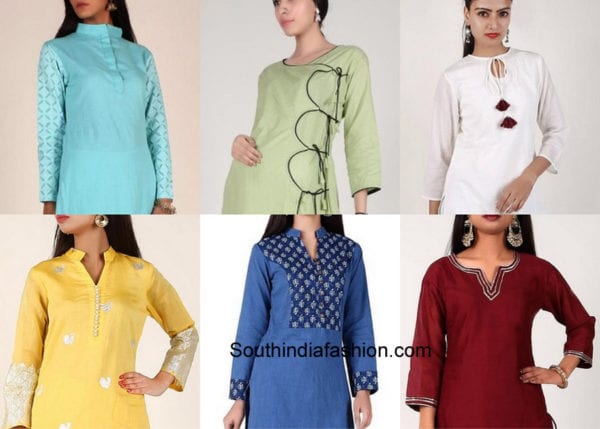 Trendy Kurti Neck Patterns
Young girls always look out for trendy outfits and latest necklines. For college going girls, some of the trendy kurti neck patterns are angrakha pattern, collar neck, round neck with button detailing, boat neck, tied up pattern, basic "U" cut etc.  This is not just enough, these days when we have endless options on fashion we can always try so much more to the regular neck patterns just by adding an attractive brooch or a patch..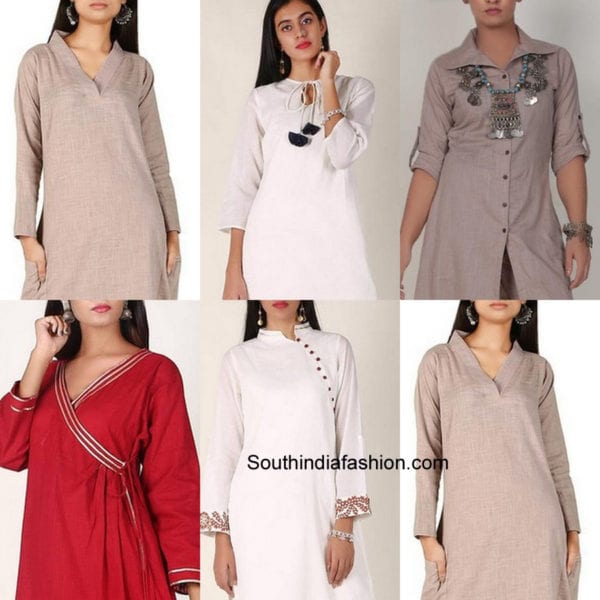 Simple Salwar Kameez Neck Designs 2018
Imagine how boring your wardrobe would look like if you have all the suits in same neck pattern?? In order to add some cool variety what you can do is play around with the salwar kameez neck patterns. Even if you are wearing a salwar suit on a daily basis then also don't restrict your fashion to just one basic design. There are so many simple salwar kameez neck designs 2018 that you can stitch for your casual or daily wear suits. Here are some of the trendy yet simple salwar suit neck designs that you can choose: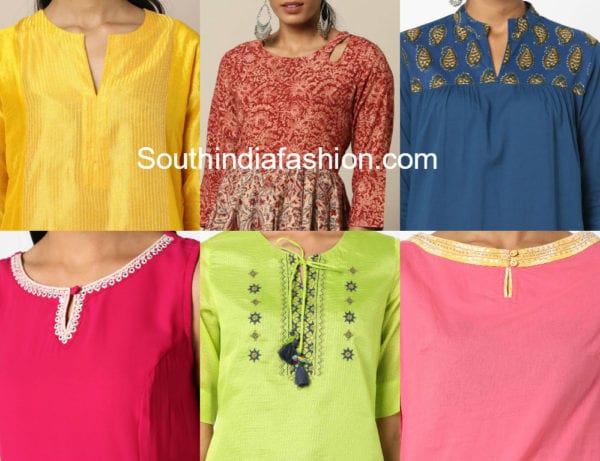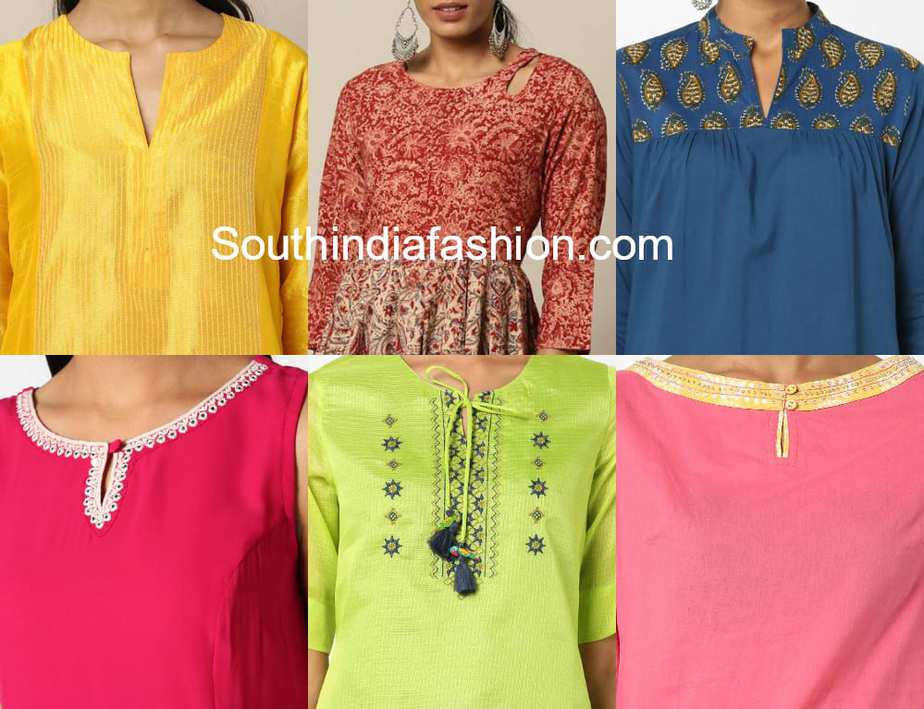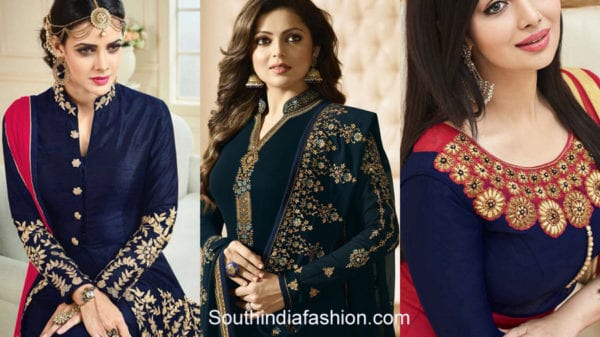 Hit Salwar Neck Design Patterns
Some neck patterns are such that are evergreen and also are a hit in every season. Here we will show some such hit salwar neck designs pictures that are always in fashion. These patterns include round neckline, square neckline, v neck, sweet heart design, collar pattern etc. Every year the trends of necklines keeps on changing and if you don't want your suit to become outdated the next season, it's always advisable that you choose evergreen salwar neck design.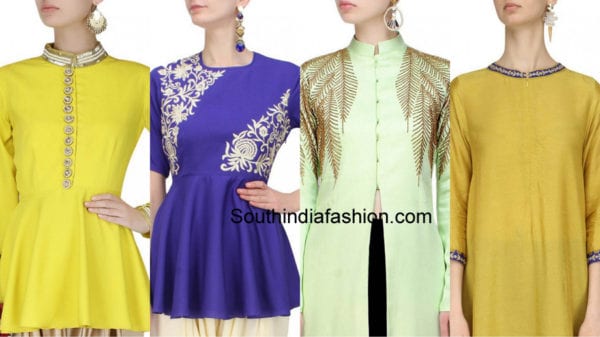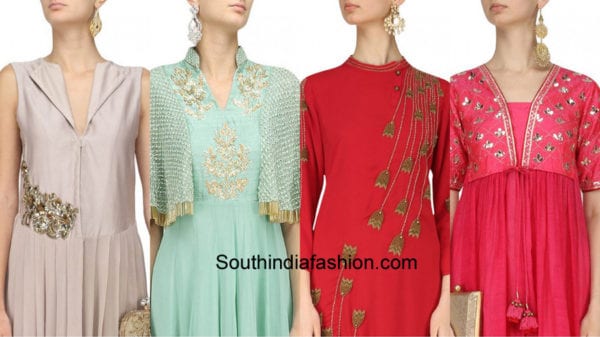 Hope you got some interesting salwar suit neck designs options from above. In case we miss out any latest pattern, do comment and let us know about it. Also don't forget to share which of the latest salwar kameez neck design 2018 did you liked the most.