The Fashion Weeks for this season have come to an end and with the upcoming festive season, it is the right time to invest in beautiful lehengas. Whether you are a bride-to-be or planning to shop for any upcoming wedding events, the grace that a lehenga outfit carries is incomparable. However, choosing the right lehenga choli design and making an impact with it can be a difficult task. So today we bring you a few of the stunning lehenga blouse designs that can transform your style.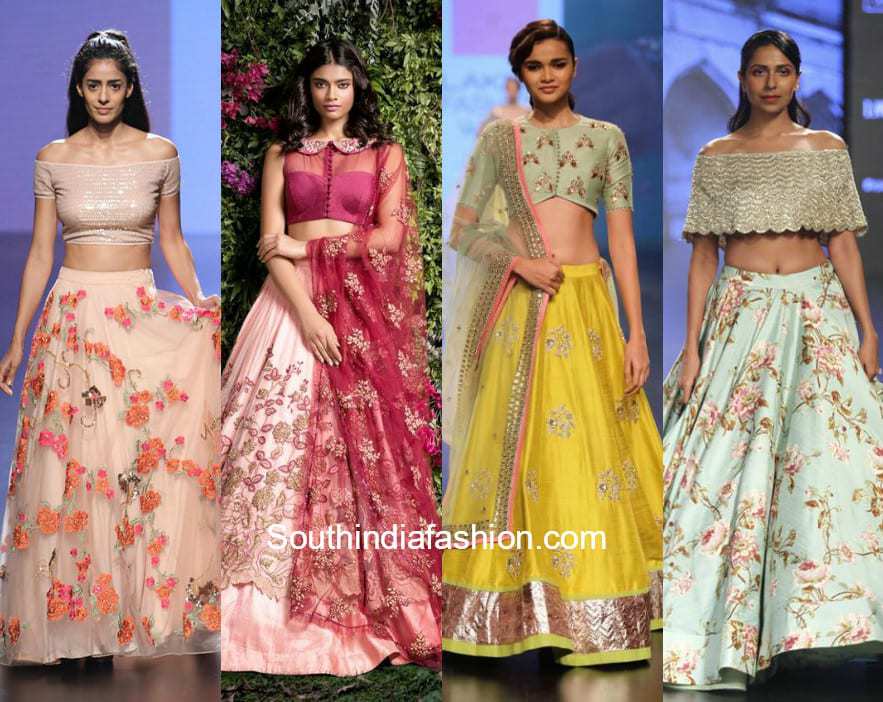 Lehenga blouse designs come with numerous options and you simply cannot get tired of experimenting with styles. From cape styles, to crop tops, to peplum style blouse designs and the sheer mesh patterns, you will want to rock in all of them. The choli of a lehenga elements the vibe you want to represent with the look.
The peplum style blouse gives a very vintage and graceful feel to the outfit. This pattern also allows you to skip on the dupatta and play with the silhouette.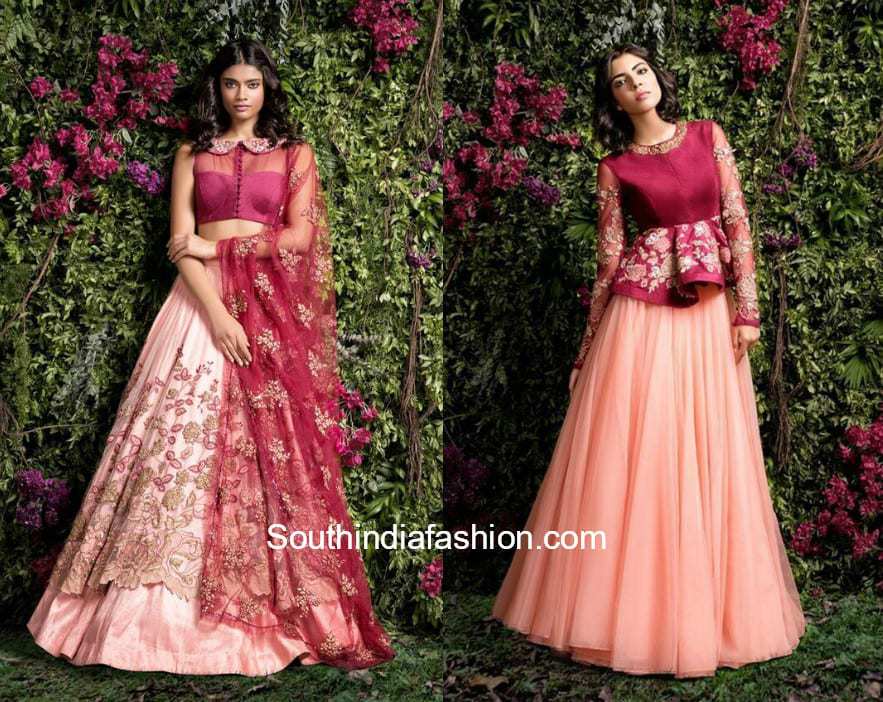 Blouse designs with mesh detailing on the neckline, back neck or sleeves create a very interesting look to your lehenga ensemble. Depending on how your lehenga is, you could also contrast the mesh fabric or stick to the same color palette for a trendy pattern.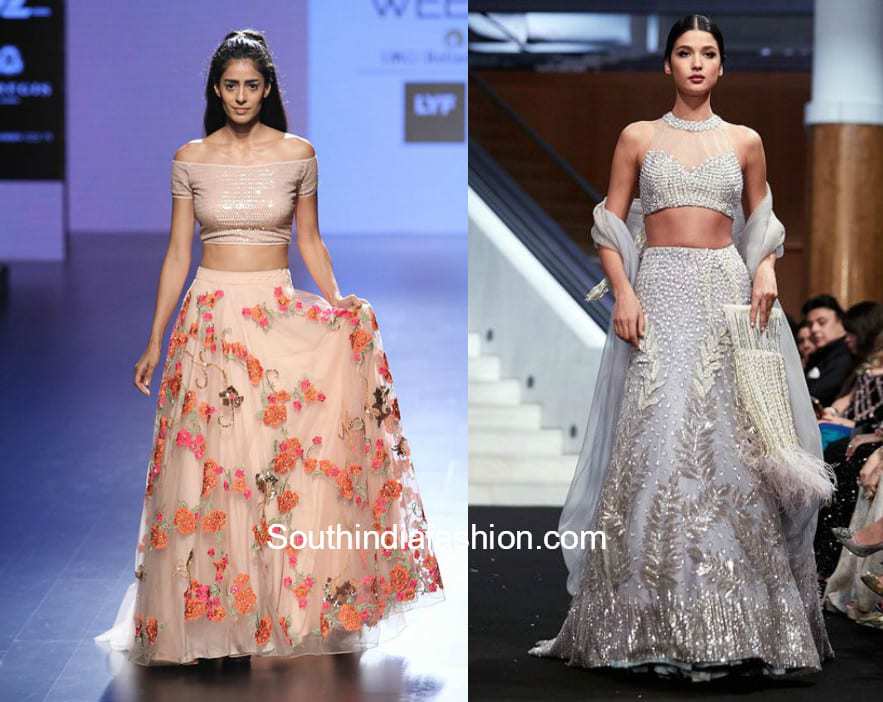 Off shoulders and cold shoulder blouse designs are a hot trend and will continue to rule the fashion charts. This style creates a indo-western vibe and allows you to skip on the dupatta.
Cape style blouses is another modest yet stylish design to ace the lehenga look. Another perfect option if you want to ditch the dupatta. The cape style lehenga blouse can either be high neck, off-shoulder or even one shoulder.
Crop blouses are an evergreen style and will never go out of trend. Be it any contrast blouse or the same color, the elegance of the cropped lehenga blouse is unbeatable.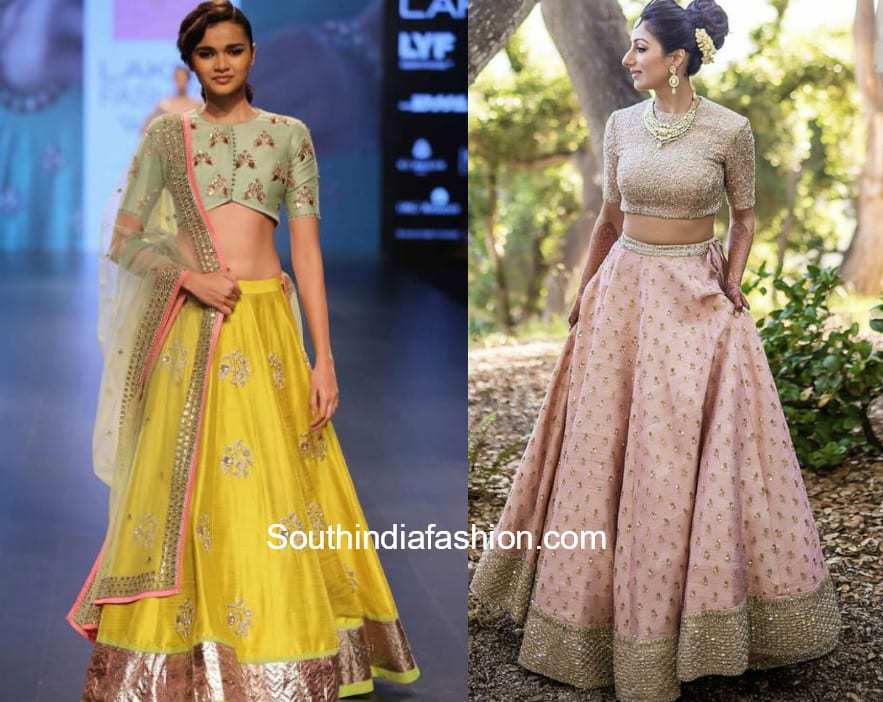 Blouses with high back neck necks and low front necks look very sophisticated and of course make a statement. You could also add a sheer detailing to the blouse designs for a better grip on the shoulders or if you do not want to wear a dupatta.

It is very essential to choose the appropriate blouse design depending on the lehenga styles. So this festive season, make heads turn with your stylish different lehenga blouse styles and take the glamour quotient up by a notch.