Various Indian fashion trends will come and go but saree will remain one timeless fashion. Saree looks good on every body type and height. The main reason why we consider  saree as an evergreen outfit is that you can wear saree in different styles. There are so many different styles of wearing saree for wedding that you can create a different look every time. In this blog post we will suggest different saree pallu draping styles: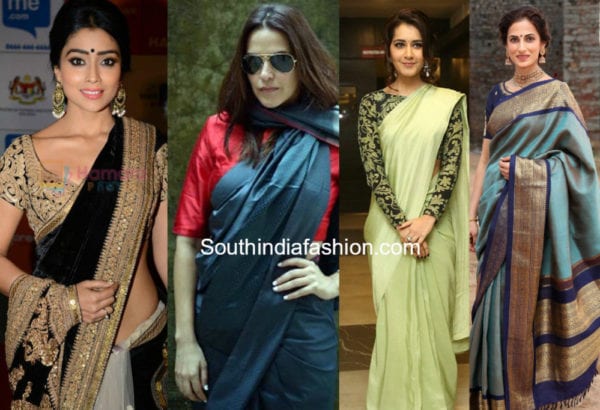 Different Styles of Wearing Saree for Wedding
You can choose your saree drape depending upon the type of wedding you are going to attend. Like if it is a very contemporary theme wedding then you can go for saree draping with open pallu. If it's a traditional Indian wedding then you can opt for Gujarati style pallu saree. Check out saree pallu style given below so that you can choose to wear them on wedding:
Square Pallu Style: This saree style was quite hit during 1990's to 2000 and it still looks amazing. In this style the pallu is taken from the under arm of right hand towards the under arm of left hand, rest of the pallu is nicely pleated and pinned over the left shoulder.
Saree Draping with Open Pallu: If the saree pallu is heavily decorated or embellished then one should always go for saree draping with open pallu. If you drape the saree in open pallu style then you can flaunt the entire decorative pallu in the wedding. This is one of the classic style of pallu draping.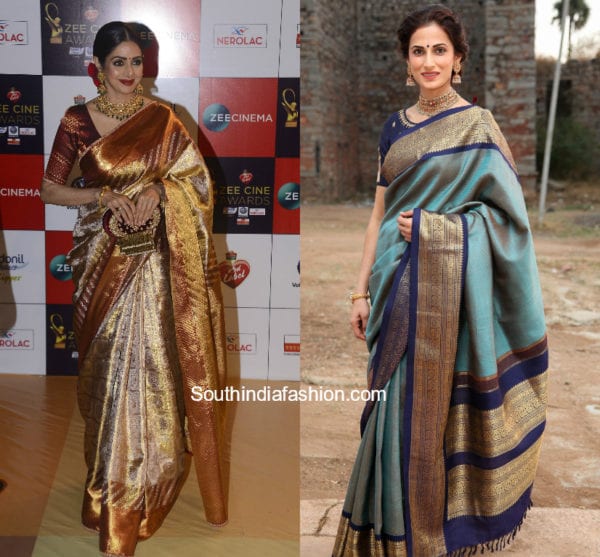 Saree Pallu tied on Wrist: In this style, all that you need to do is wear your saree in Nivi style in which pallu is pleated and rested on the shoulders from front to back. Rather than letting the pallu flow on the back side, bring it from back to front and tie it on your wrist. This is one of the most popular style of wearing saree for wedding. This style can also work when saree draping with open pallu is done.
 Saree Pallu Draped Around Neck: This saree pallu is style is perfect for winters as in this style, pallu also works as a scarf. To make it look even more beautiful, you can add a stylish brooch around the pallu drape.
How to Wear Saree Pallu Pleats
Many women find it very tough to get the saree pallu pleats right. Every woman likes to do it in their own way. Woman may find it to be little bit difficult to manage the saree pallu pleats. For every saree drape, the pallu drape is different. For the Nivi style saree, we gather the pallu and set into even pleats and then pin it up on the shoulders. When we do saree draping with open pallu, we leave the pallu open which means we don't pleat it.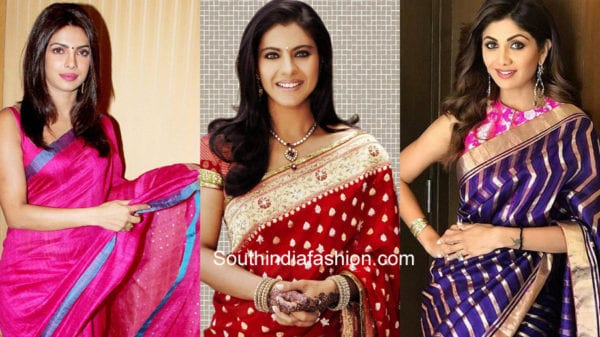 If you don't know how to wear saree pallu in different styles then try out the above styles. Do let us know which one you liked the most!!