Petite girls have a lot of trouble choosing the right clothing for them. They're usually told not to wear items like long skirts, or maxi dress and so on. But it is so hard to keep yourself from those flowy skirts or drool-worthy dress now. And therefore comes the hacks to look good while wearing such clothes. One such clothing that is thought to be not suitable for short girls is the midi dress. But it is a total myth. Read on, here are some of the tips on how to wear midi dresses if you're petite.
1. Choose the right length and design
Now midi dresses can end anywhere from right on the knee to a lower calf. It is for you to choose the right length before you zero in on one. Try a couple of dresses with varying lengths first and decide which one flatters you the most. But try to avoid the dresses that end mid-calf, as they can make your legs look fatter. Also, don't go for the dresses that have a frill or partition at knees. They're a trouble to deal with! Choose a V-neck dress, as they make you look taller. Halter necks are fine too, just make sure they're fitting right. Take notes from Alia Bhatt on how to wear midi dresses, girls.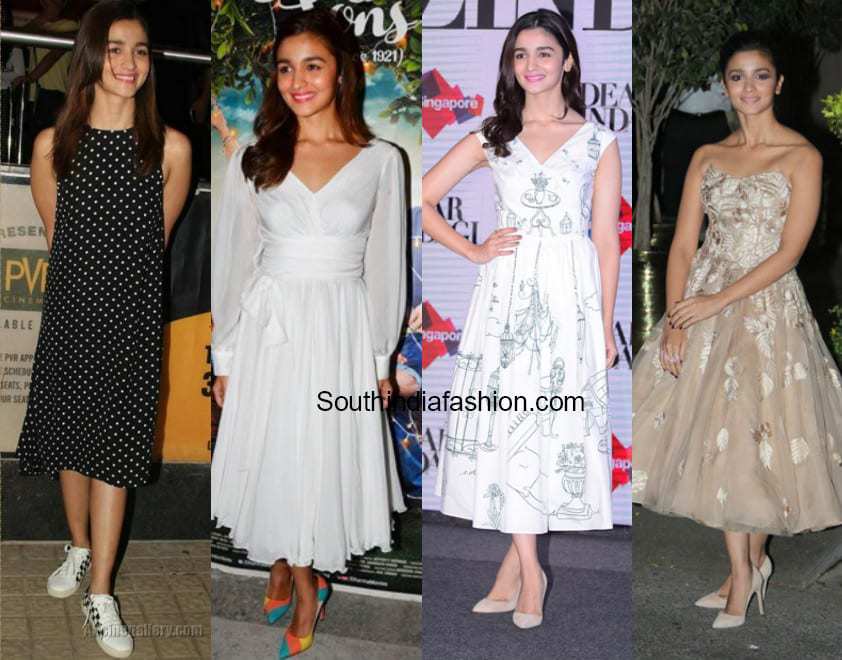 2. Choose The Right Fabric And Prints
You should pay extra attention to the fabric of your clothes when you are petite. Never go for heavy fabrics or prints. They will look odd on you and overwhelm you. The worst part, they might make you look heavier than you are. So, always choose lighter, flowy fabrics and also make sure the prints are small and delicate. Floral prints are always in fashion but if you wanna go for solid colors and also want to look lean, go with darker hues of colors like blue, maroon and tan. And of course, black is always there to save the day.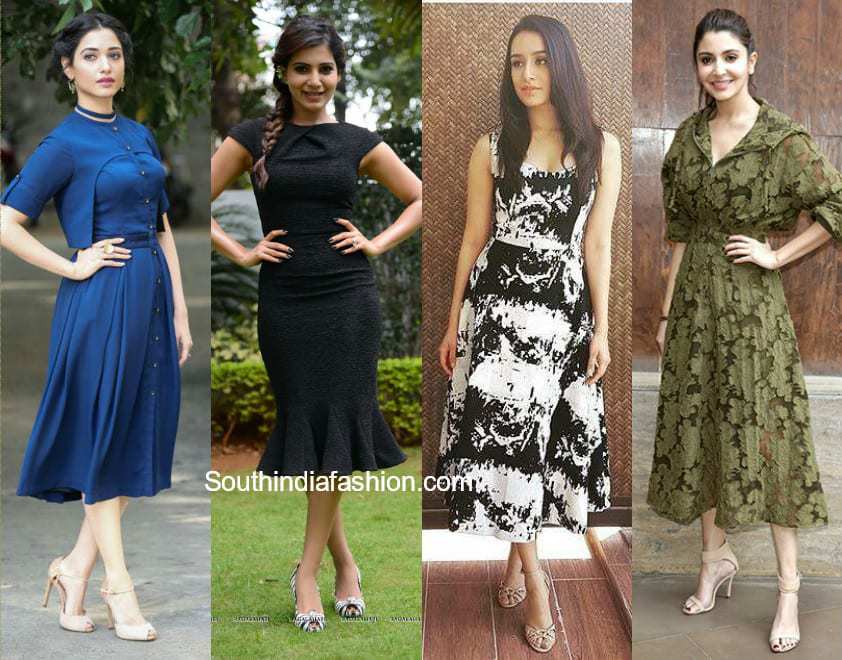 3. The Right Accessories With The Dress
When you are wearing a midi dress, avoid wearing sandals with ankle straps or gladiator sandals. They will make definite partitions in the length of your legs, which may make you look shorter. Therefore, always wear open shoes or stilettoes. Also, make sure you aren't wearing binding chokers. Instead, wear jewelry that falls to your chest, which creates an illusion of a longer neck. Wears hoops or chandelier earrings to make your face appear slimmer. Also, if you're going heavy for the earrings, skip the necklace. Keep it simple!