Silk sarees are the most prized possessions for every Indian Woman and they love to flaunt them at special occasions like wedding and parties. Silk sarees are so close to every mother's heart that they love to transfer them to their daughter, so that she can wear them with the same elegance. Women often wonder how to maintain silk sarees and preserve them. Silk saris can last for a very long time if they are kept carefully with utmost care. In this blog post we will tell you how to take care of your silk sarees so that they look beautiful forever.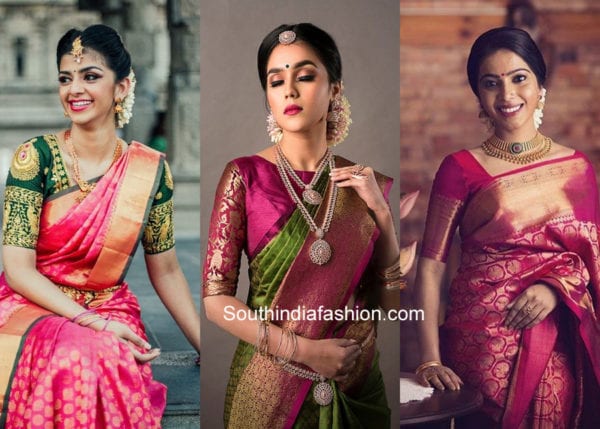 How to Maintain Silk Sarees: How to Keep Silk Sarees in Wardrobe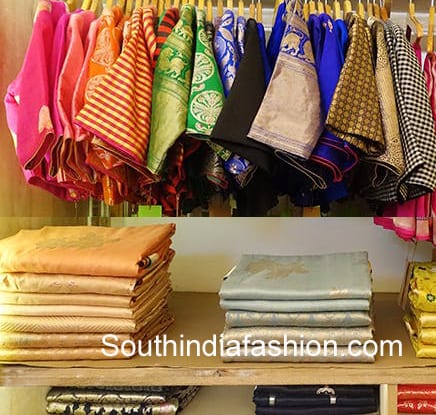 Before keeping your silk sarees in the wardrobe, always wrap it up with a cotton cloth or paper and then store.
2.   For silk zari sarees, always make sure that the part of the saree having zari embroidery is folded inwards so that its shine is maintained.
3.   If your silk saree is unused then make sure to show it some sunlight within every six months. Take it out from your wardrobe and show it some low sunlight for few hours and then store it back, this will help in maintaining its colour and shine.
4.   Do not store your silk sarees with other fabric sarees like chiffon, polyster or georgette.
5.   Never store your silk sarees on a metal hanger, as the metal can leave its stain on your expensive silk saree
6.   Best way on how to take care of heavy sarees, pattu sarees is by dry cleaning them at regular intervals.
7.   Before storing silk saree in cupboard, fold every saree separately in a cotton cloth or cotton covers, never mix two silk sarees together.
8.   Avoid washing your silk zari sarees at home.
9.   Here is a tip on how to fold silk sarees, you need to keep on changing the folds of silk saree, so that no deep crease is set on the saree.
Try out the above tips on how to maintain silk sarees and keep them fresh forever.
How to Iron Silk Saree at Home
Silk saris are very expensive. They are also very delicate in nature and can be torn or stained easily. Hence, they should be ironed very carefully. Here are some tips on how to iron silk saree at home and how to maintain silk sarees:
– Switch the iron temperature to the fabric "Silk".
– Always put a cotton cloth above the silk saree and then iron it.
– Steam iron is a good option if you are ironing silk sarees at home.
– Iron your expensive silk saree with light hands.
How to Keep Silk Sarees Wrinkle Free
After washing silk sarees, never twist them to remove the excess water. Dry them out in low sun light and then wrap it in a cotton cloth and keep it in cupboard.
2.   While ironing silk sarees, never move the iron in back and forth motion as it can lead to stretch in silk fabric which can destroy the shape.
3.   After ironing when the silk saree is completely cooled down, then only remove it. If the silk sarees are removed before it's completely cooled then chances are high that the fabric can cause more wrinkles.                                                                        Follow the above tips on how to maintain silk sarees and let your prized possession pass from generations to generations.