Is there any girl who doesn't own an anarkali? Obviously, a big No. It is one of staple pieces in any girls wardrobe. With the different styled anarkalis emerging out into the fashion zone, they have got much more attention. Anarkalis are coming out in various designs and fabrics. Today we have come up with a few neck designs of anarkalis which will always be a hit.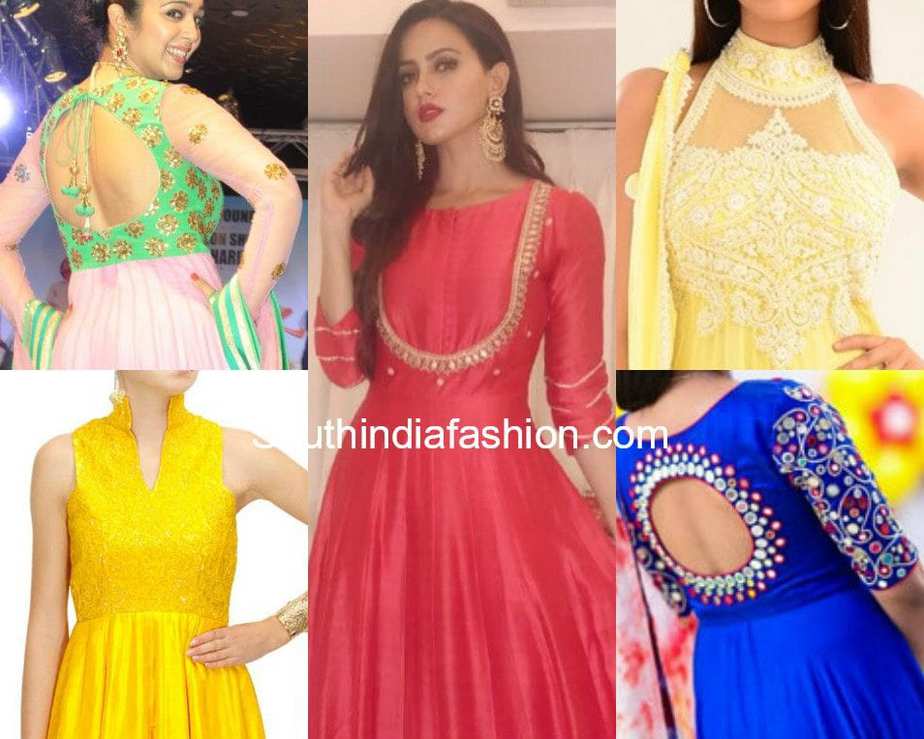 1. Back Open Anarkalis
There are different types of anarkalis and back open neck anarkalis rule the hearts of all the girls. Deep back cut, or back open with tassels or back open with threads and sheer back open anarkalis will give a touch of modernity to your look.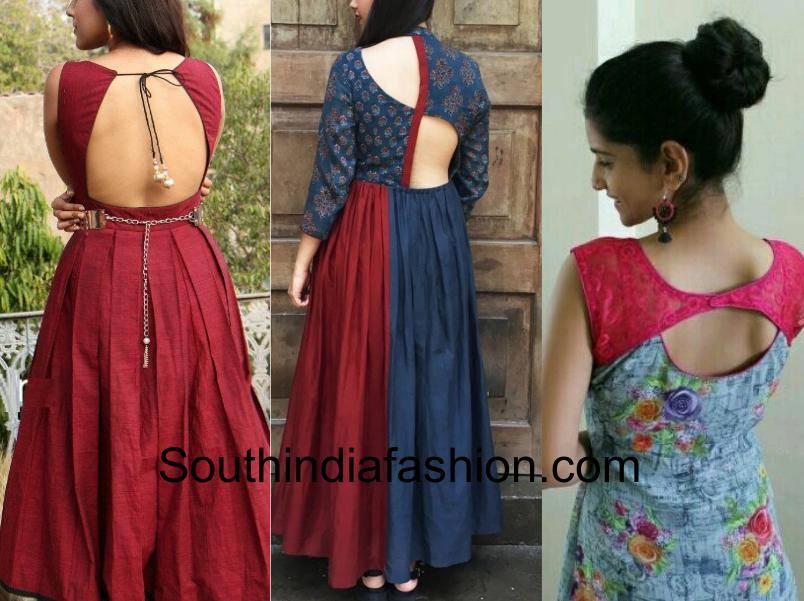 2. Mirror Embroidered Anarkalis
Embroidered anarkalis never goes out of fashion. Embroidery around the neck and mirror embroidery at the back of the neck will make your anarkali look stunning. Heavy embroidered neck designs will help you out in going to the parties sans jewellery.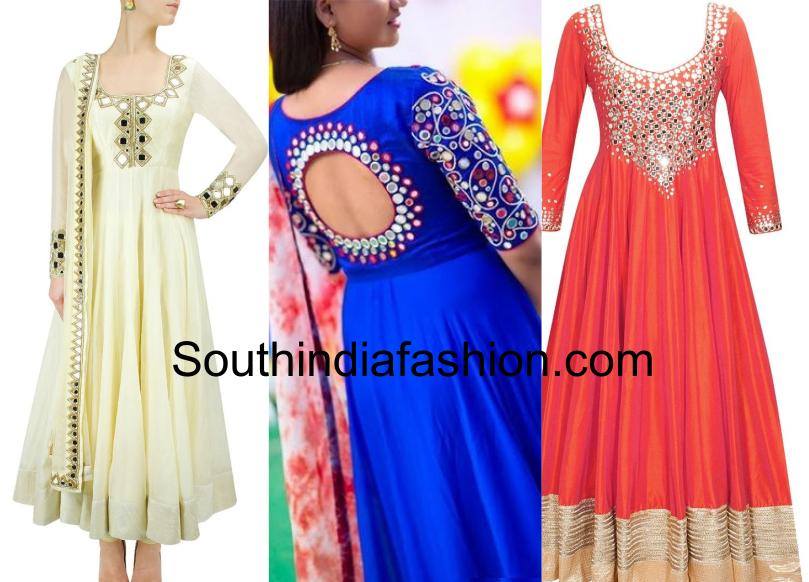 3. Halter Neck Anarkalis
Want to take out your inner fashionista out and wish to shine in the party? Then pick a halter neck anarkali and see how magical you will look.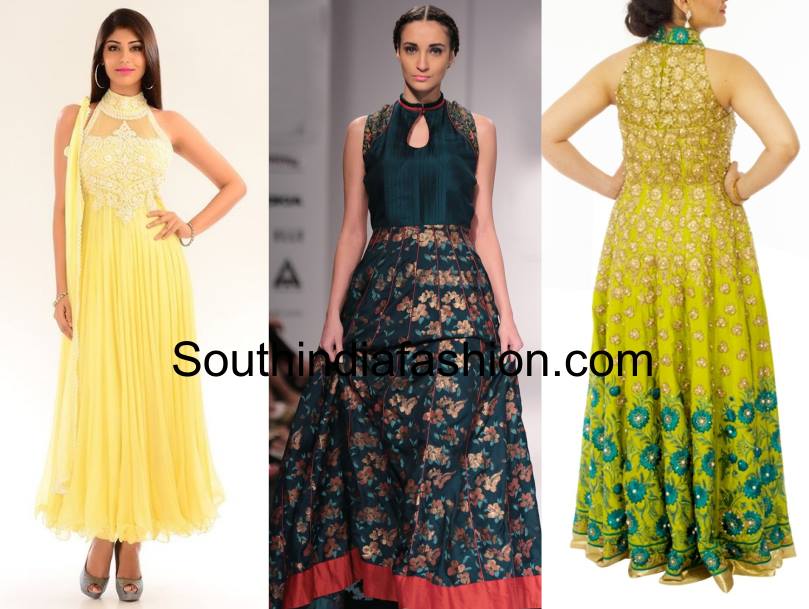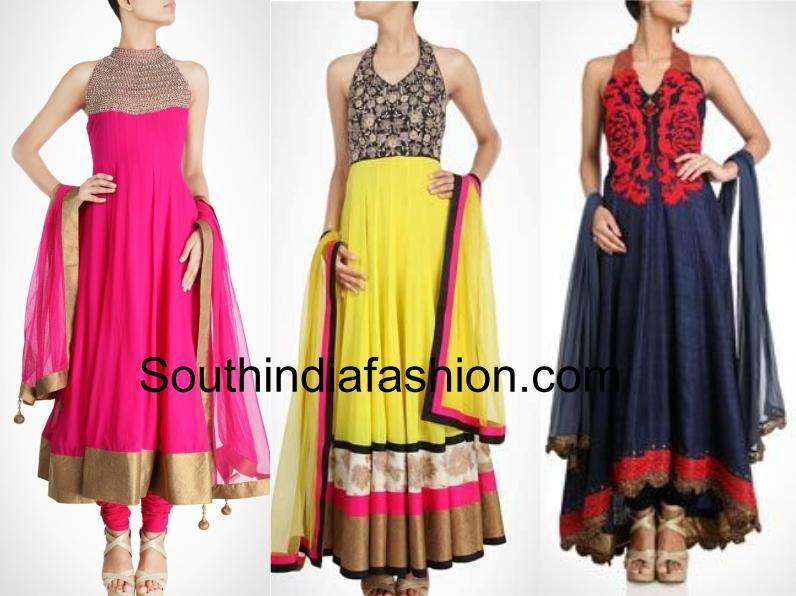 4. Collar Neck Anarkalis
Collar neck anarkalis are one of the oldest but still ruling the fashion terrain. Myriads of varieties of collar neck anarkalis are there. So pick stylish and trendy collar neck anarkalis for the parties. Choosing collar neck anarkalis will keep you away from the problem of picking jewellery.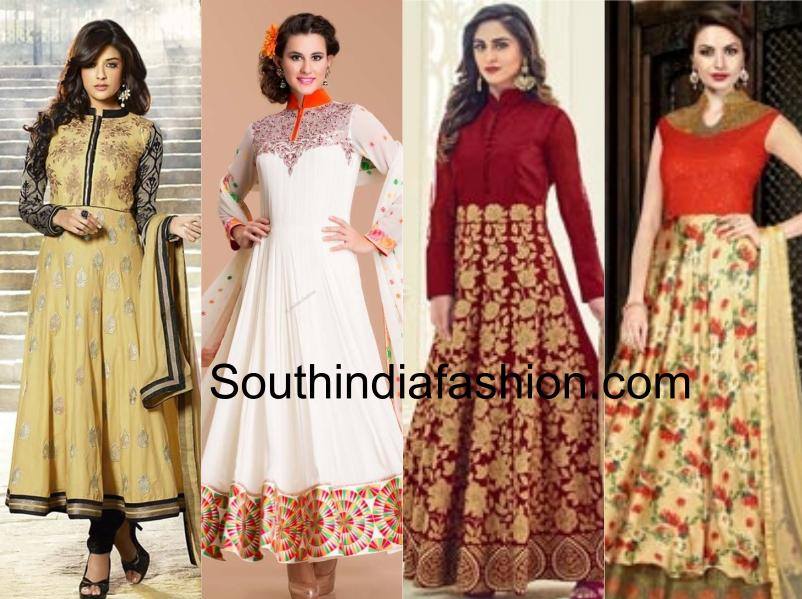 5. Button Neck Anarkalis
The style of anarkalis which one should definitely try is Button neck anarkalis. Buttons on the back and buttons in the front of anarkali will transform the look of a simple anarkali to the peaks. Sheer back with buttons are also one of the most trending pieces in the world of fashion.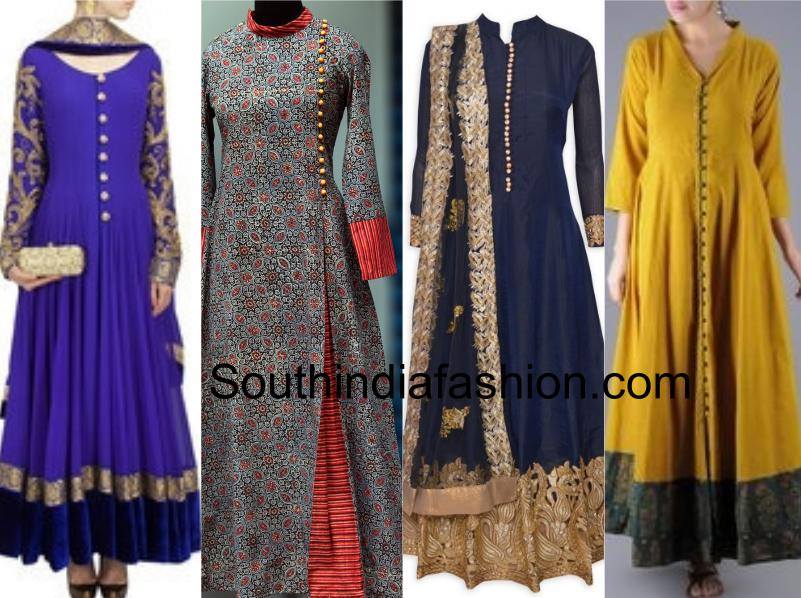 6. Boat Neck Anarkalis
These are also one of the most evergreen anarkali neck designs which looks good for everyone. This type of neck design suits best for any fabric.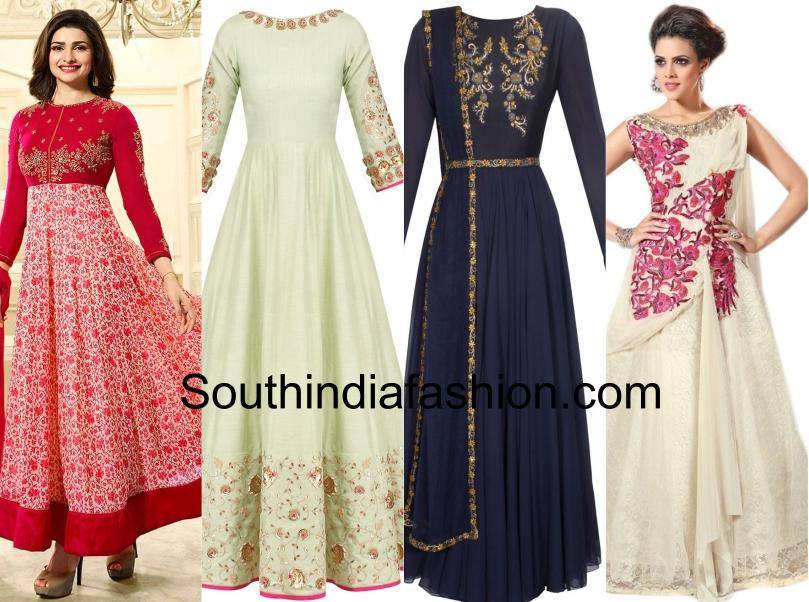 Which design do you like the most ? We will be back with few more designs for your stylish anarkalis.