Tassels that were literally exclusive to saree blouses and going through so much transformation in the last few years has become sort of a main stay for sarees too. Not just the pattu sarees where the threads are pulled out and knotted to give it an interesting pattern. Saree tassels are the "in" thing now and the addition of these interesting saree tassels will make you want to jump straight up and take your sarees for a new look. Let's take a look at some saree tassel designs or saree kuchu designs to make your saree more interesting..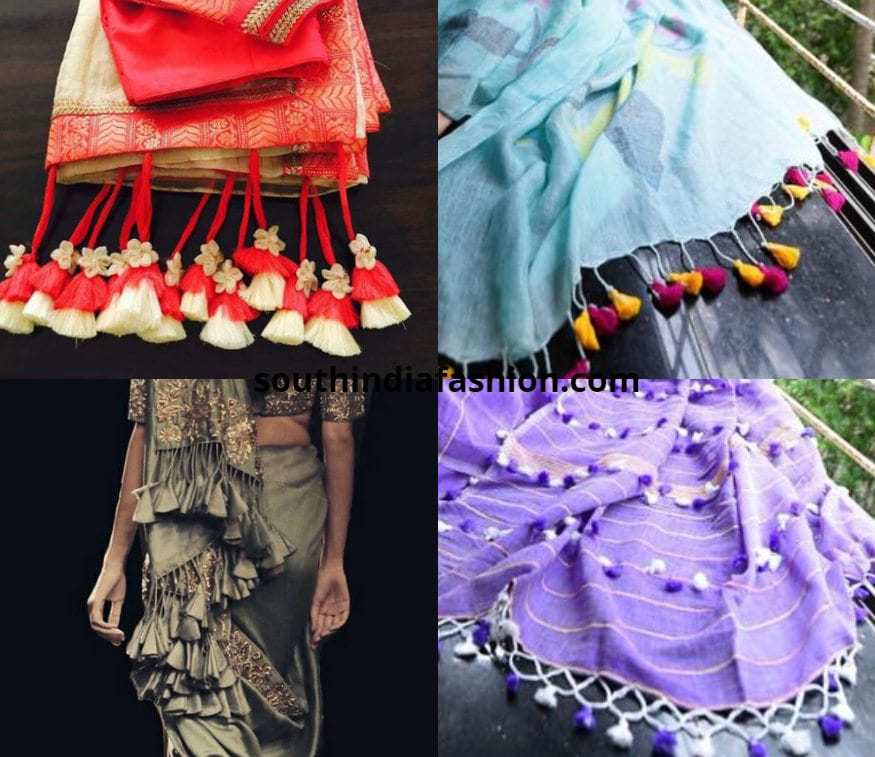 The simplest of the saree tassels is the addition of cute pom poms. Now that pom poms are an equal rage it is totally cool to add pom poms to the edge of your saree and create that tassel look. You can stick to one or more colors depending on your choice. You can even be a bit more experimental in choosing the beaded pom poms or much more choices that you have. Suits your simple sarees to give it a splash of color. Would advice you not to do this with your pattu sarees.
So what kind of saree tassels are perfect for pattu sarees? Well if you choose the right ones, you can get them added even to your bridal Kanjeevaram saree. Add these interesting gold beads or bits of temple jewlery to the ends of your saree and get those tufts of silk thread through this. These pictures will surely help in explaining to your tailor/designer. Kundan stones are a great addition to saree tassel styles too.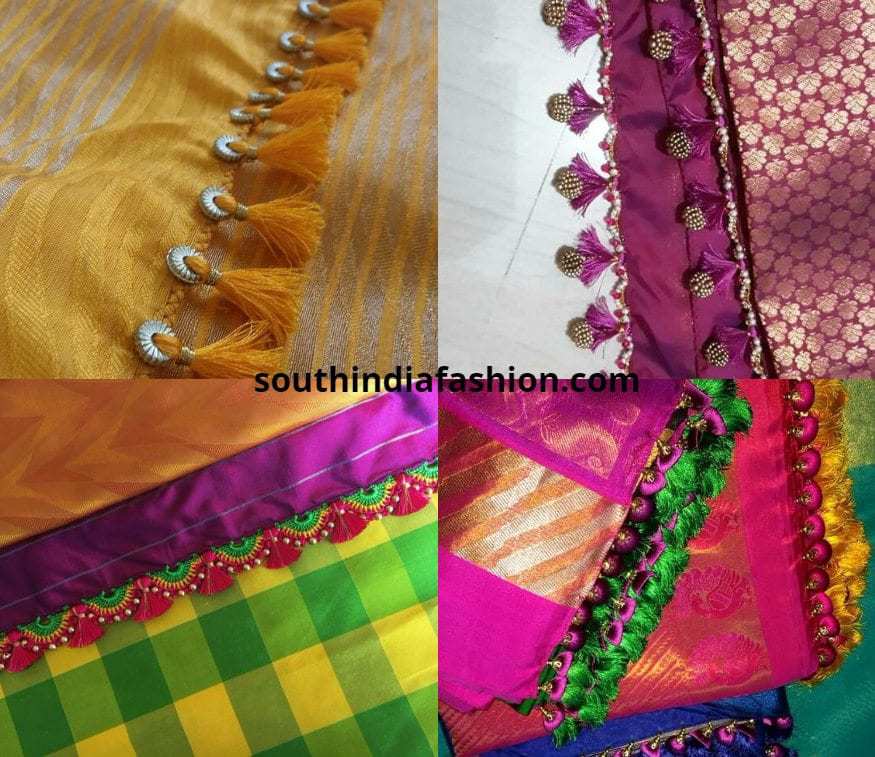 Alternately you can choose small embroidery patches that have the same motifs as your saree and make a customized saree tassel. That is way interesting and unique. If you are not too keen to have it all over the edge of your saree you can have these tiny gaps between the patches. In that way adding scalloped trims, small jhumka style ornaments or even those tiny bird ornaments like a blouse tassel is completely a great choice.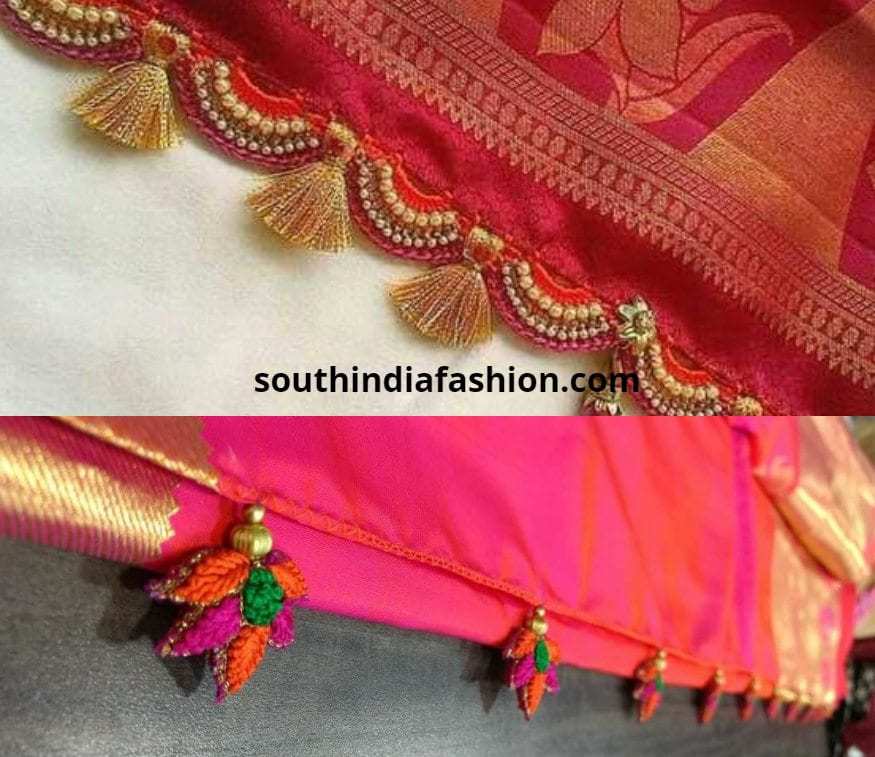 These are just some simple ideas of saree tassels that everyone is trying out in 2018. Do try and let us know!!