We all have clothes we do not use. We stack them up in the back of our closets and hope to use them in future, when we lose weight, or when the trend of the clothing is back in fashion and so on. To put a check to those excuses and to put your full wardrobe to use from the old sarees you own, here is the guide.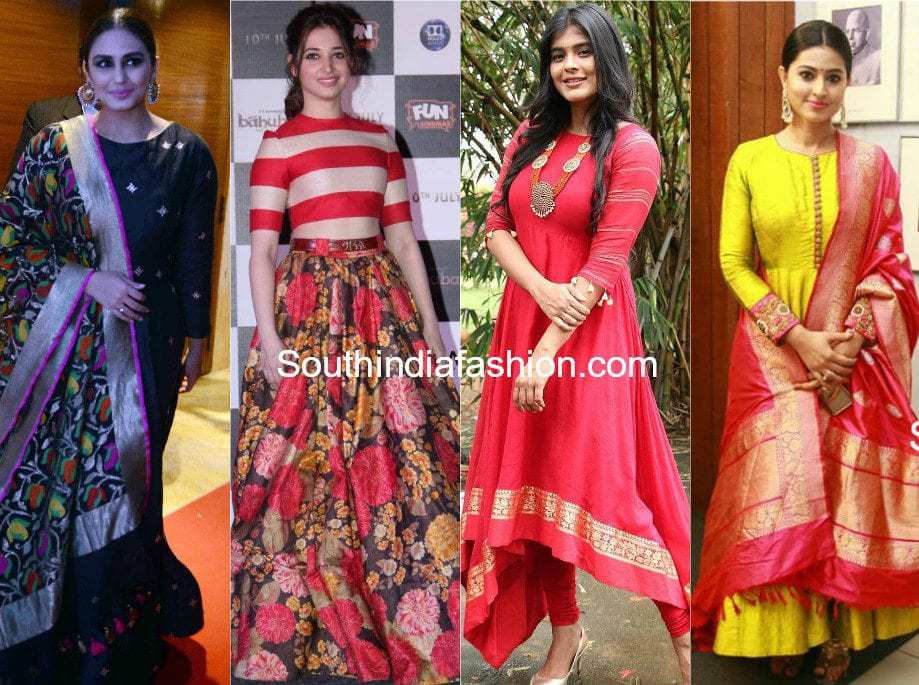 1. Kurtis from old sarees
If you have a lot of old sarees lying around, make some Kurtis from them. Get them tailored according to your size. If it looks too plain, you can always add motifs and embellishments to make it look much more interesting. All you need along with this is a matching leggings or palazzo or any other bottom wear you feel comfortable in. Cotton sarees are best suited for this!

2. Make dupattas out of silk sarees
You know some dry cleaning or coloring mishap happened to your precious silk saree and you can't wear it. So what you do with it now? You can make odhnis and dupattas out of them! And silk dupattas are totally in rave these days and pair it with an anarkali or a lehenga to get the dressy vibe with minimal effort. You can use them as odhni in the south Indian style too!

3. Skirts out of printed sarees
We have a lot of printed old sarees in our wardrobes that we no longer use. The best way to put them to use is to get long skirts stitched out of them. Although the length depends on your comfort, you should go for mostly A-line skirts, as the materials of sarees are rarely suited to a pencil skirt. A contrast-colored plain top is all you need to go with the printed skirt. A pair of earrings or a piece of a necklace will add some jazz to your outfit.