Sarees are called as the six yards of sheer elegance. They are perfect for any sort of dressy occasion. Be it your best friend's sangeet, or any festival or any cultural celebrations in college, they're a great fit. Now, sarees sure look good on tall girls. But sometimes if not paid attention, they may look odd on short height girls, making them appear shorter and maybe heavier too. So to avoid that, here are some of the hacks on how to look taller in sarees if you are petite. Read on.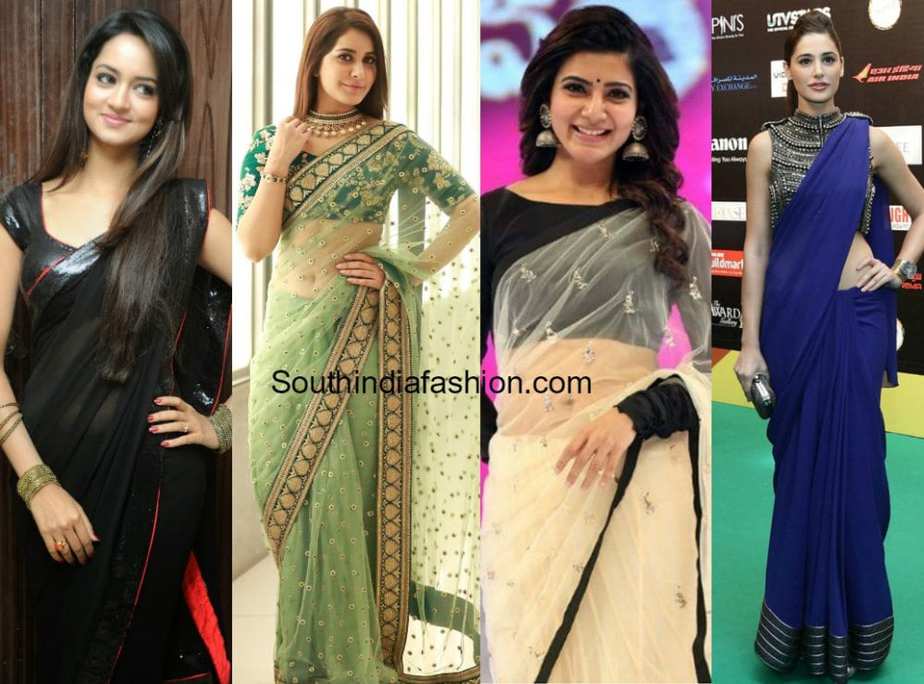 1. Always choose from lighter and flowy fabrics to look taller in sarees. The light and flowy material will make you not only look taller in sarees but also leaner and thinner. Take notes from Sonam in this saree, a subtle printed one, as an example of an ideal flowy material.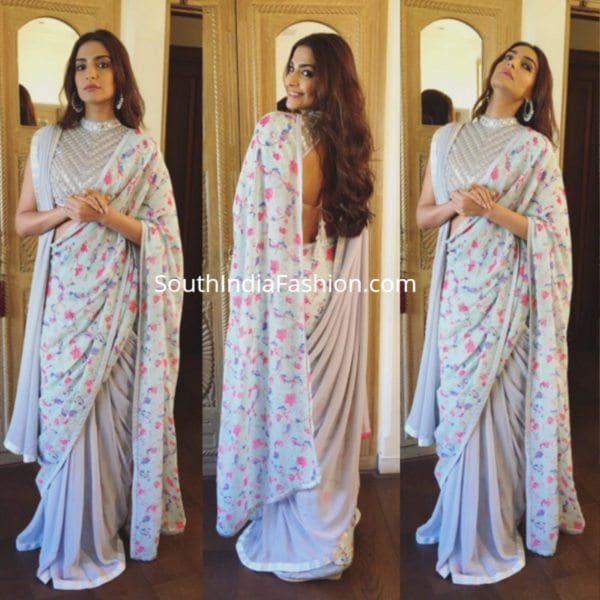 2. Use a very comfortable, and simple petticoat under your saree instead of going for bulky cotton ones. You can also use some shapewear to make your legs look taller and leaner.
3. Another foolproof way to look taller in sarees is by wearing appropriate heels. Combined with shapewear, you'll look thinner too and in shape.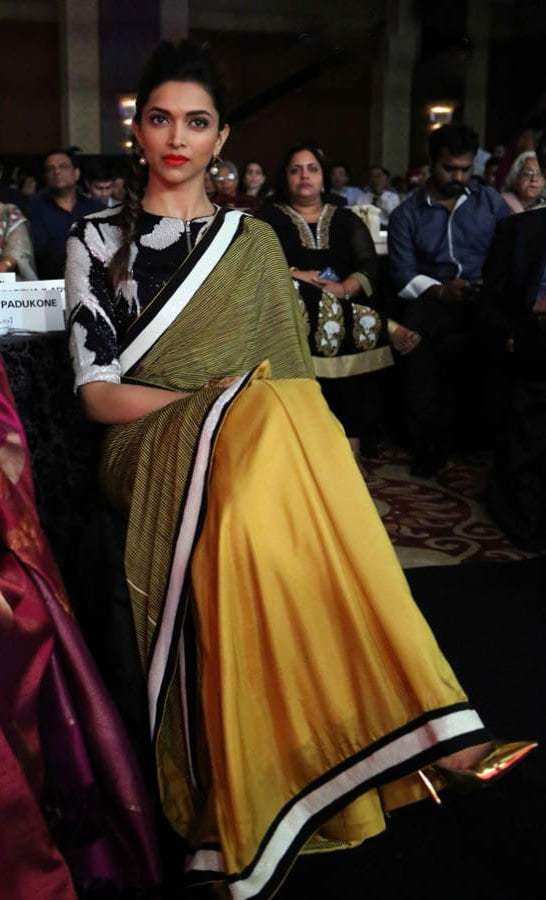 4. Select sarees with a small border. They don't look overwhelming and they're perfect when you wanna look taller in sarees. They don't make you look petite or short, unlike big borders, which may do that. Take a cue from Samantha and Jacqueline and see the teeny tiny borders of their sarees.
5. Always tie the saree below your navel. This technique helps to elongate your frame and make you look taller in sarees.
6. Avoid going for stiff fabrics like cotton. They may add extra bulk when you even have none in the first place.
7. Pay attention to the pleats of the saree. The neater and the flowy the pleats are, the taller you look in sarees. Look at Anushka's neat pleats here, girls.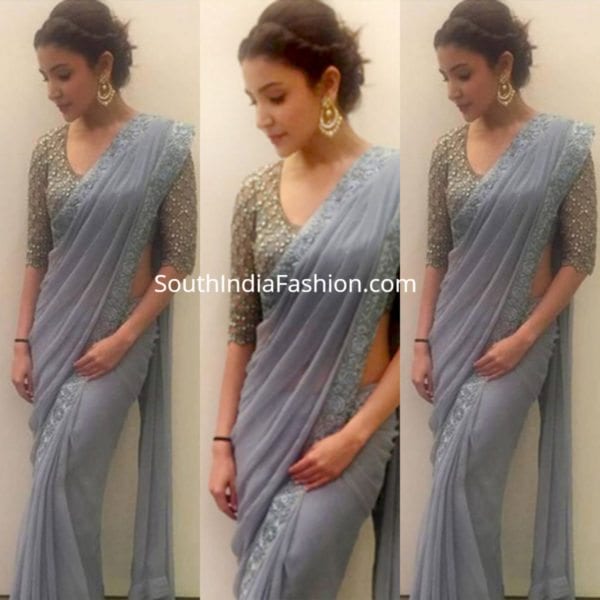 9. If you wanna look taller in sarees, small is big. Even with the prints, the lighter – the better. Go for subtle and small prints rather than large ones, that may draw attention to your frame and not in a good way.
9. Pick longer sleeves for your saree blouse. Sure, those butterfly sleeved blouses and the sleeveless blouses are very chic. But to look taller in sarees, they aren't very helpful. So pick sarees that have sleeves at least till elbow. Take a look at Kangana's blouse in this pic.
10. With saree, always use minimal accessories and makeup, as the saree speaks for itself. Don't go overboard with the jewelry if your goal is to look taller in sarees.
11. When styling your hair, make sure you pull your hair back into a bun or a braid. Also, never leave your hair open parted in the middle, as that makes your face look rounder.
12. And the last tip, choose sarees in a darker color. They will make you look taller and thinner, and they're generally pretty colors.