Anarkali is one of the most classic and traditional pieces of girl's closet. It suits best for traditional parties, marriages, etc. Every girl would love to prettify her look in anarkalis as it would lessen their pain of grabbing all the attention towards them. Different types of anarkalis are in the fashion zone and it never goes out of the style arena. The fashioners are keeping their fuller efforts to break the norms of style by coming up with various patterns of anarkalis. Here are a few types of anarkalis which every girl should posses.
1. Back Open Anarkalis
Anarkalis have won the hearts of all the girls. Irrespective of age, everyone is preffering to wear anarkalis. Slip yourselves into a back open anarkali and ooze charm in this ethnic outfit. A bright hued silk floor length anarkali with ropes on the back will create magic. Team it up with a banarasi dupatta and go with minimal jewellery.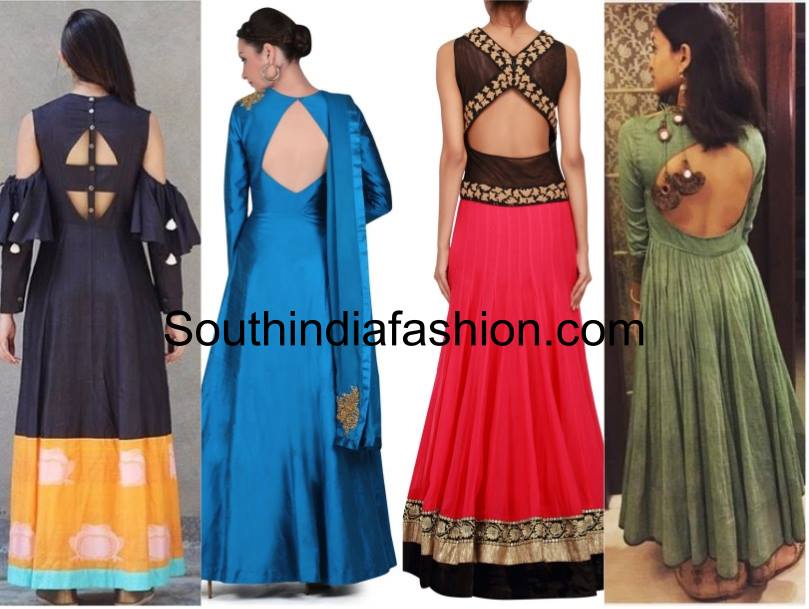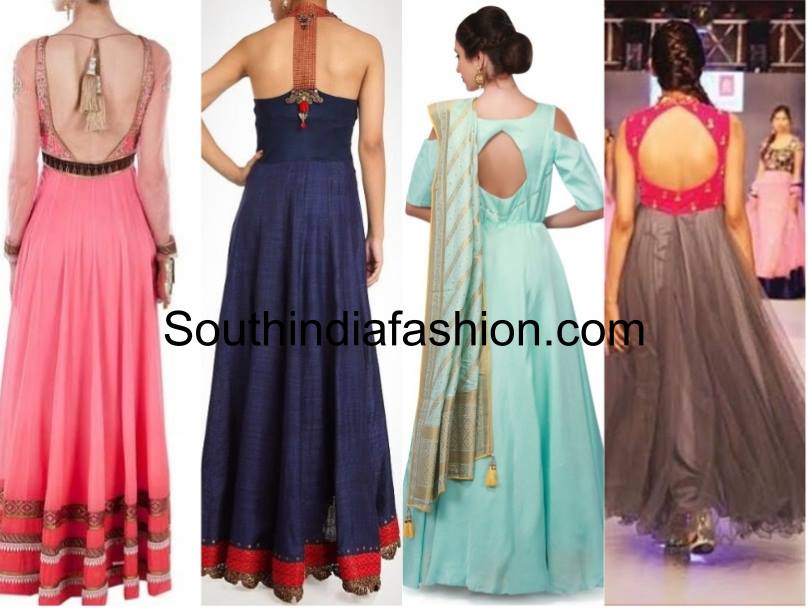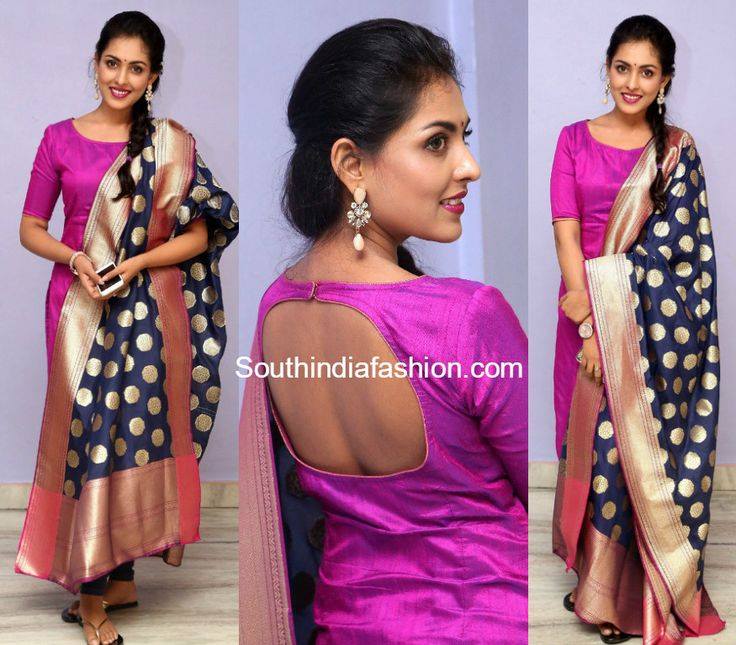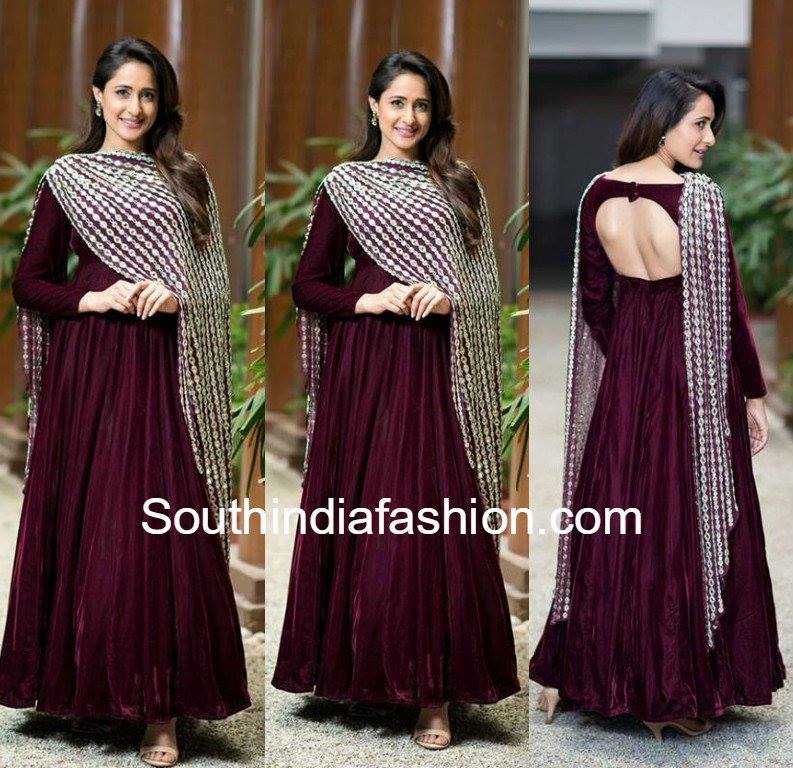 2. Jacket Style Anarkali
Anarkali which features a jacket will add a touch of style to the look. A simple anarkali can be paired up with an embroidered jacket. The length of the jacket can vary, it may be short till the bust or it may be a bit long. The look of a plain anarkali suit can be transformed into the most gorgeous one by adding an embroidered long jacket.
3. Cape Style Anarkalis
Cape is one of the most interesting features which can elevate the look of the dress in no time. Be it a saree or an ethnic outfit, adding a cape will instantly up the look. Cape style anarkalis will also do the job of making one go gaga over your fashion sense. A simple cape or an embellished one will be enough to mesmerize your dear ones and fill their cams with your pictures.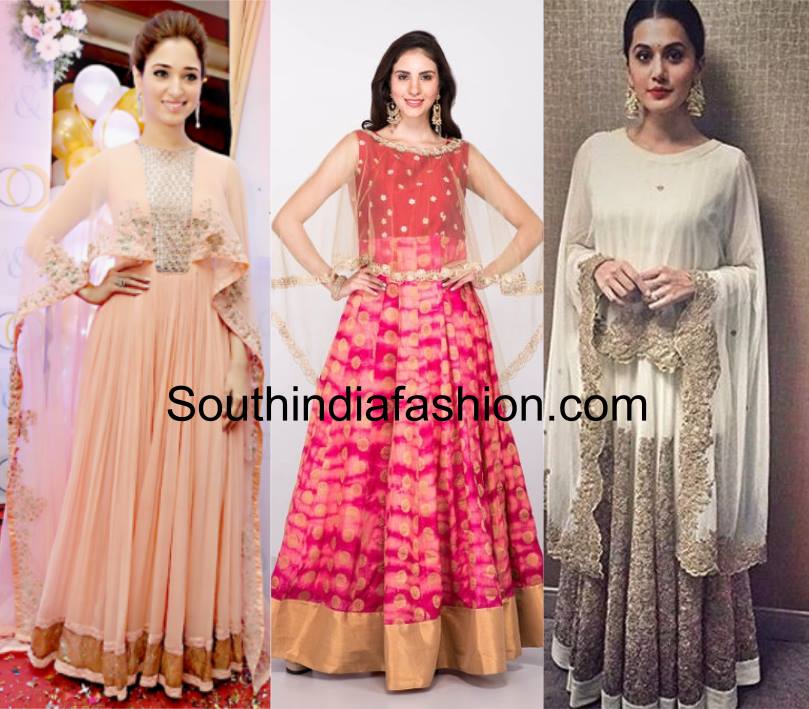 4. Sheer Anarkalis
The most stylish touch which could be given for a traditional outfit to own that contemporary look is by adding the sheer details. Yeah! Sheer yoke anarkali or a sheer back anarkali will do wonders and suits best for night parties.
5. Ikat Anarkali
Ikat is one such fabric which can be fused to create any magical piece of girl's wardrobe. Ikat anarkalis are in the trend and donning it will not only give comfort but also make one look damn pretty. Pick an anarkali which has a contrast coloured yoke and see how gorgeous you look.One can also go for silk anarkalis and pair them with ikat dupattas.
So, girls never give a miss to anarkalis when you are on for some traditional parties.