The relation between a woman and a saree is unexplainable. They would love to drape themselves in a six-yard wonder piece and it gives a well-refined look. But bored of donning a sari with a simple blouse? Want to give a modish touch to your sari look? It's just simple, pair up your saree with stylish blouse patterns and that will definitely create a magic. Want to get some blouse inspiration? Here are a few trendy blouse patterns which are in the fashion space these days.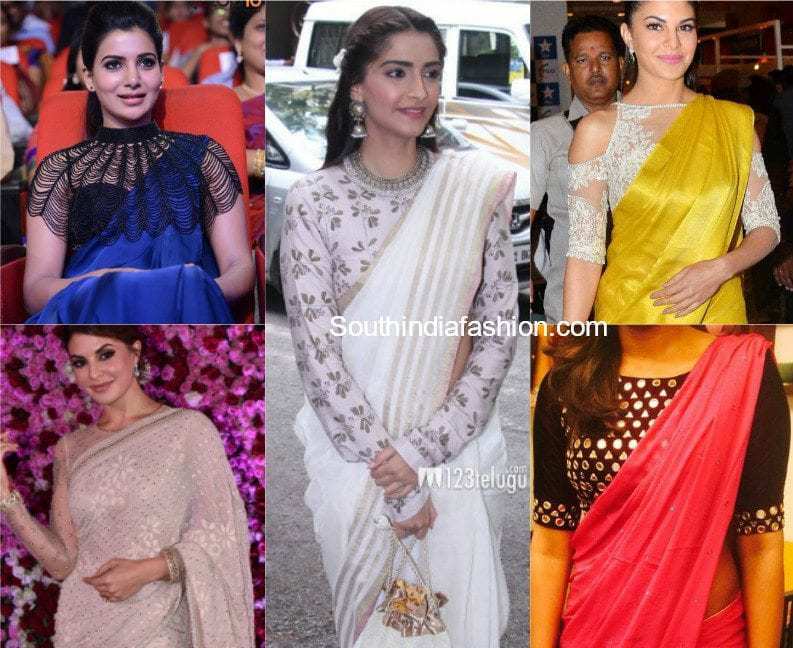 1. Cape Style Blouses
These are one of the voguish and stylish wardrobe picks. They are detachable and can be used in multiple purposes. Cape blouses can be either teamed with lehengas or sarees. Donning a sheer or a lace cape style blouse with a plain saree will give you ten on ten on the fashion scale.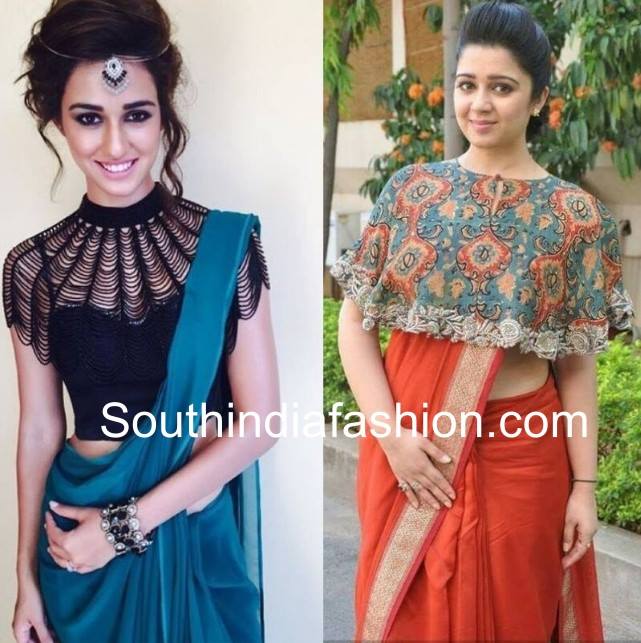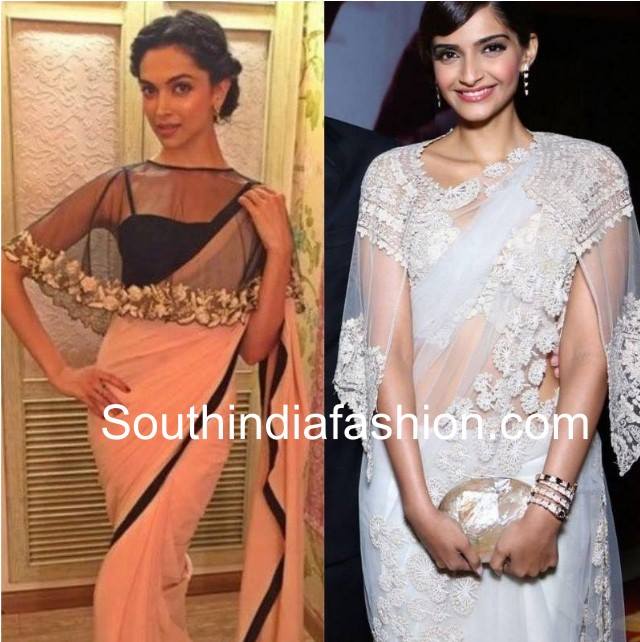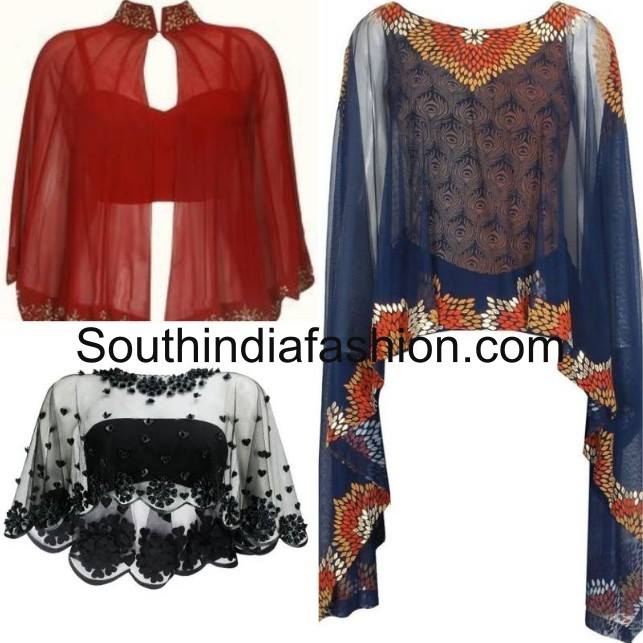 2. Off-Shoulder Blouses
Look stunning and make everyone fall for your style. Adorn yourselves in a shimmery saree or a plain light hued saree and marry it up with an off-shoulder blouse. Various models of blouse designs are available. One can also team a full-sleeved off-shoulder crop top with a saree. One can also raise the look by adding an ikat or pattu off-shoulder blouse to a silk saree.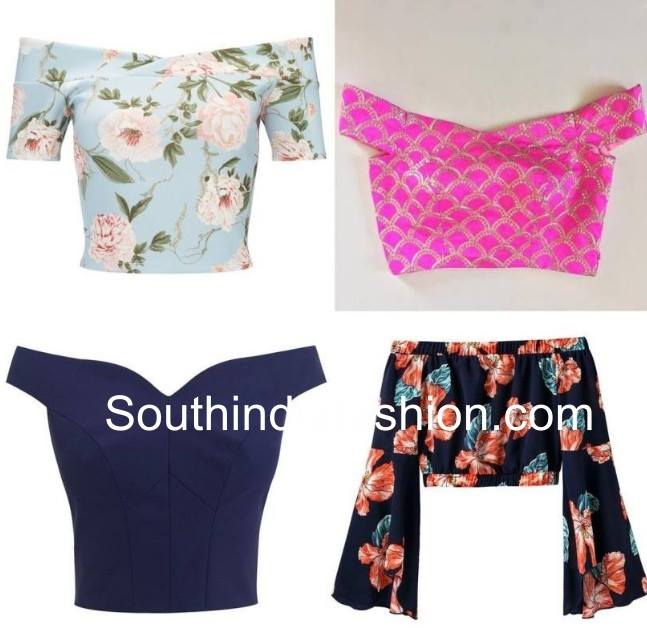 3. Cold Shoulder Blouses
These are also one of the most spiffy and gorgeous picks to own a super-glamorous look. Cold shoulder blouses can also be coupled with lehengas, skirts and sarees. If you are going for a cocktail party, pick a plain chiffon saree, team it up with a cold shoulder blouse and it will definitely set you apart from the crowd. Embroidered cold shoulder blouses with pattu sarees will make your look special.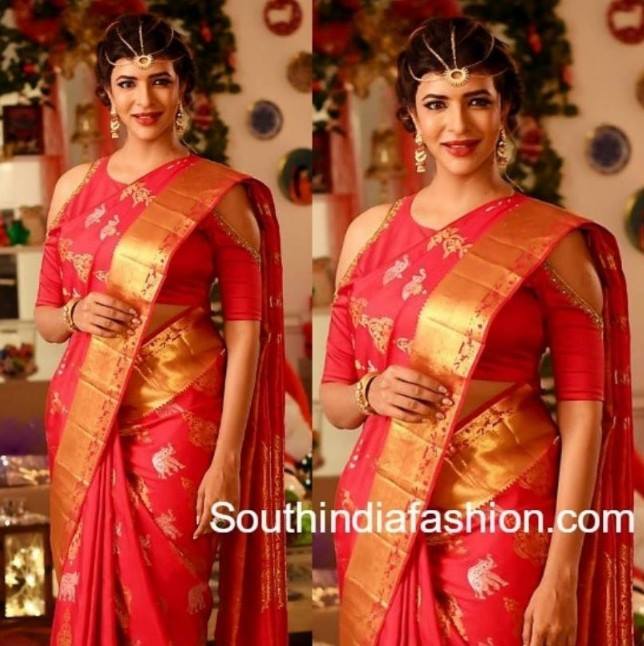 4. Mirror Work Blouses
Mirror work blouses will give a fabulous look to your saree. They can be either teamed with silk sarees or pattu sarees or any georgette sarees. Different patterns of mirror work blouses are available. Choose a stylish designer mirror work blouse and couple it up with a saree of your choice and it will do the rest of the job.
5. Full Sleeved Blouses
Skip your regular blouse and team your saree with a full sleeved blouse and see how magical your attire will turn out to be. Pick some embellished full sleeved blouses for a party look or go for a plain full sleeved blouse with some floral printed saree.
Make your look special by adding stylish blouses to your look as a simple look can be turned a notch high with the addition of creatively designed blouse.