How attached are you to your sarees that you do not want to throw them away after you wear them enough number of times? Or what if you are that person who likes sarees but finds it too difficult to handle them when you wear it? Well for both of these lovelies and all you trend followers we have this interesting trend. Yes, we are talking about saree dresses, the latest must have.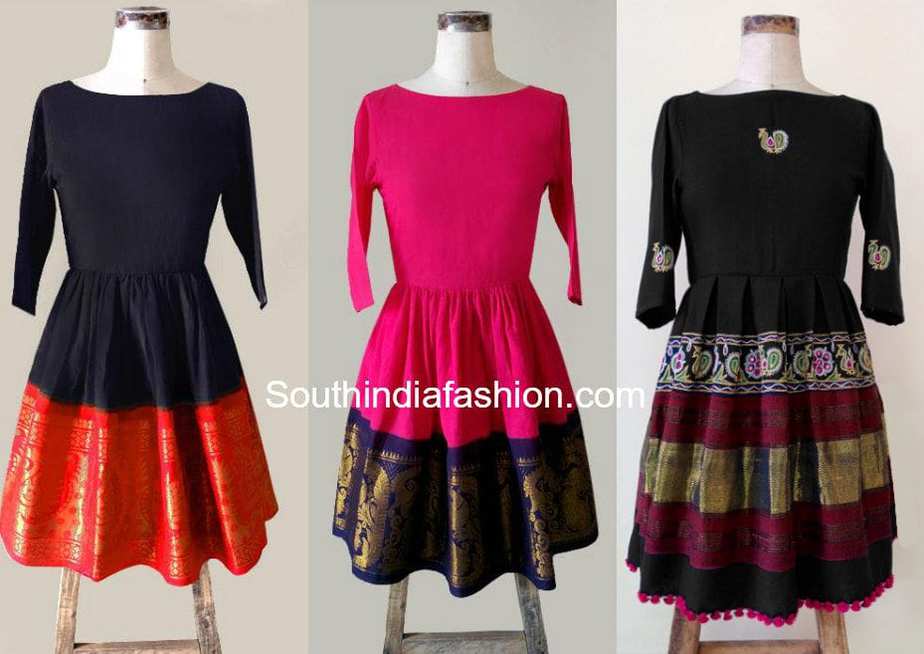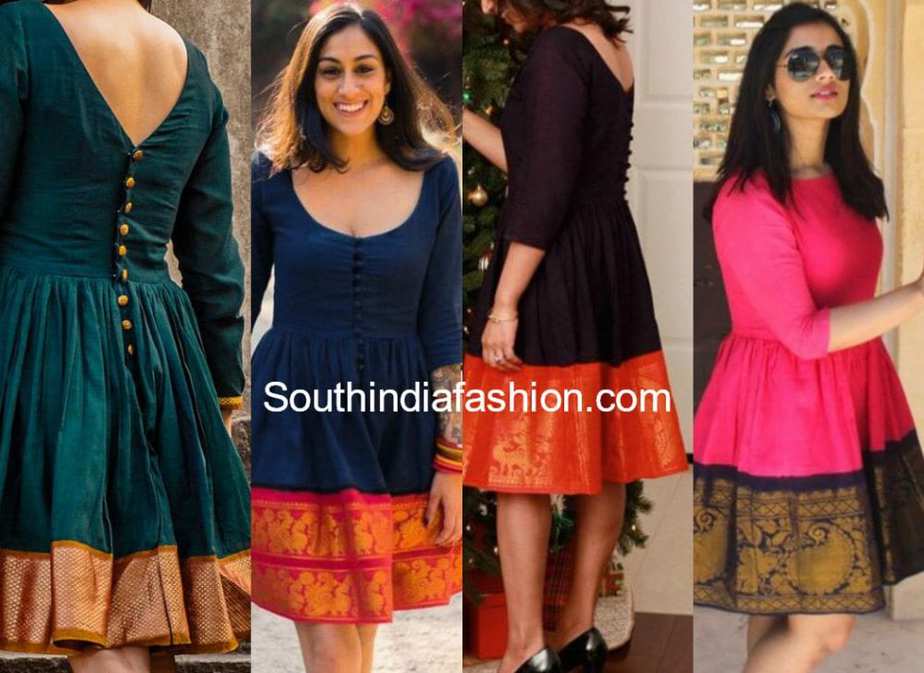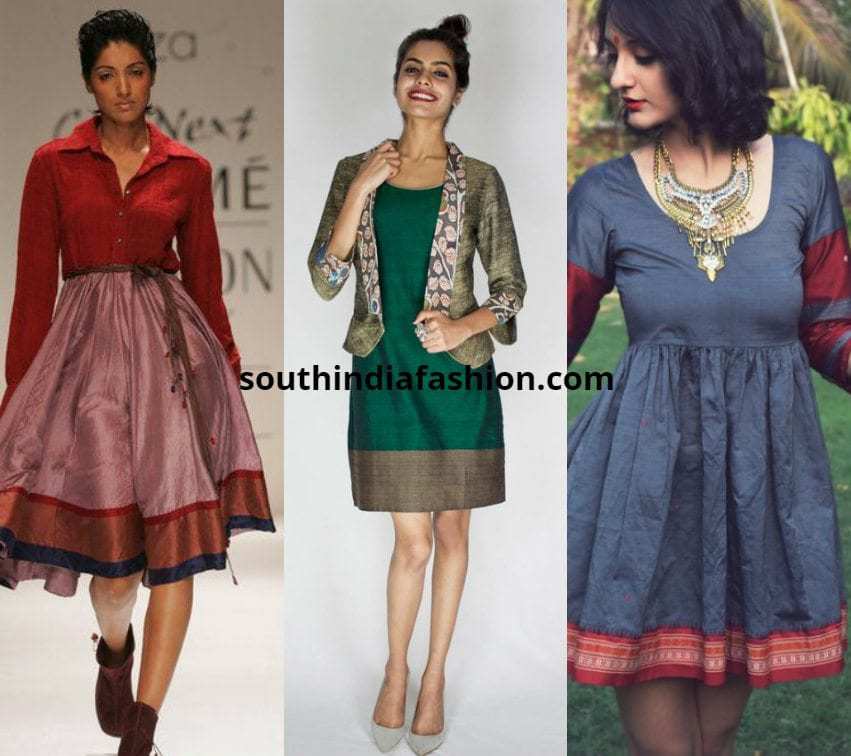 Saree dresses are not just born out of the need to recycle sarees. They are quite fashionable now and people want something very exclusive that would chalk a notch up for them. The most important thing about saree dresses is the way you want them designed. You cannot get them done to resemble a kurta or an anarkali. If you are looking for a fit and flare dress, do not over use the borders. Instead make your dress look smart by adding borders at the hem line. Add a peter pan collar or add some funky sleeves to give saree dresses a fun element. Button detailing also looks classy for saree dresses.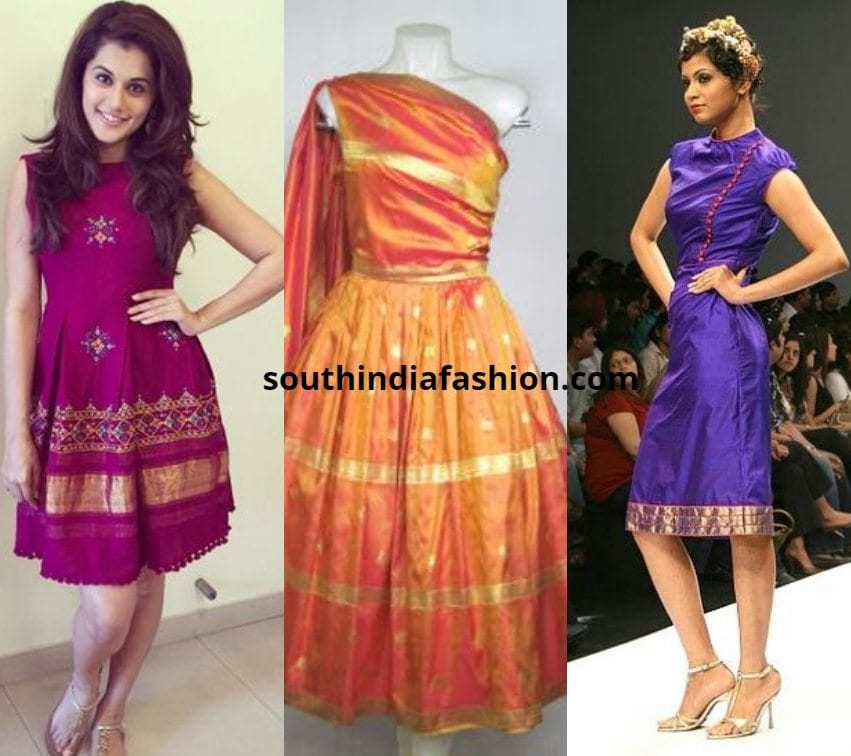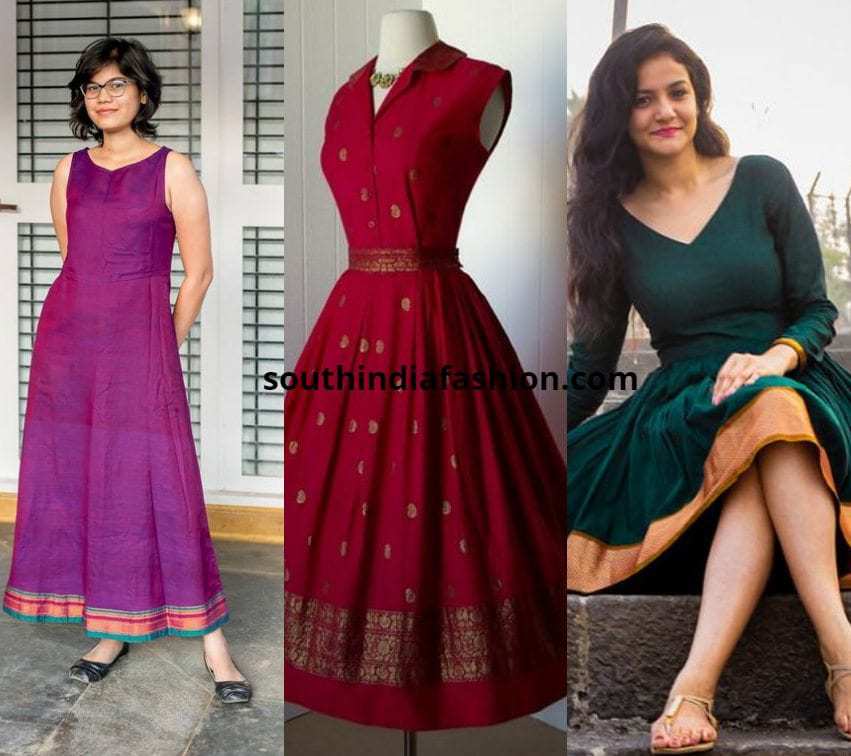 If you are a fan of the fitted or body con style, you can try that too. A mermaid style saree dress looks very elegant and you can rock it for formal occasions. The choice of sarees for these dresses are mostly silk, cotton and chanderi. You can also think  of mixing a kalamkari yoke with a plain silk fabric or add borders and piping with the same.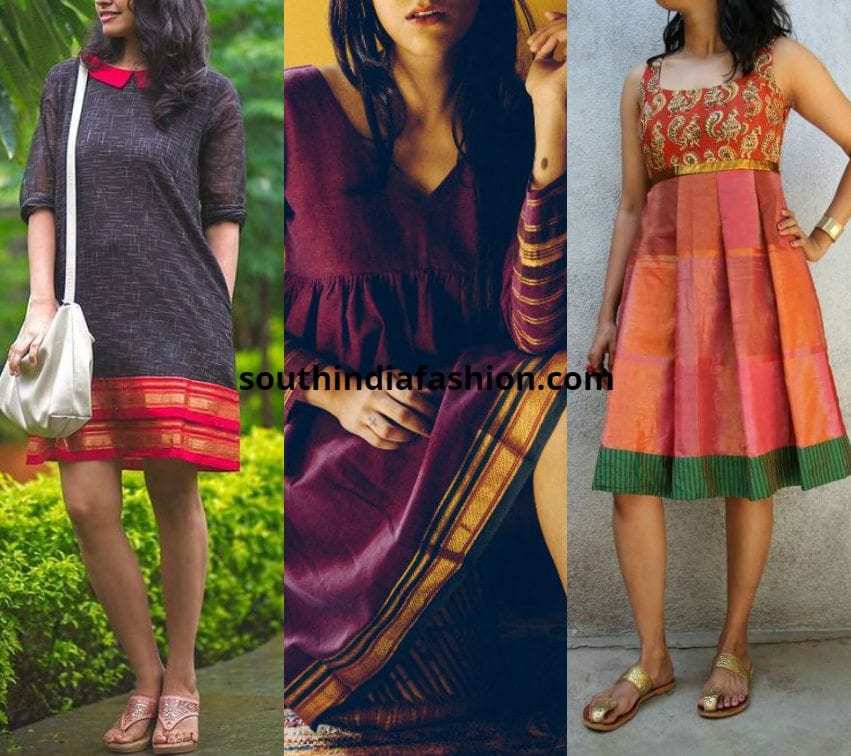 Accessorize these beautiful saree dresses with cloth bangles, Afghan earrings and funky flats. You can also opt for stilettoes or good old sneakers. Pair it with a nice potli or a fun bag to complete your look.
Saree dresses are trending right now. Make sure you raid your wardrobe and choose the perfect saree that can be converted into a dress!!